I'm glad to see Seiko offering the option to customize your own watch. Seiko modders have been offering this service for a while now (mad mod world has been doing it for years now). There is quite a bit of joy to be had in being able to pick and choose exactly what parts you want on your watch. Bravo Seiko for realizing you were missing out on a very good thing. I really like Seiko's watch configurator. Darn you Seiko!

The ice blue dial and blue hand option is so excellent!!
I suppose not everyone is willing to jump into Seiko watch modification on their own..there is a bit of a learning curve that can have some painful lessons along the way. You gotta give Seiko credit, just when it starts to get a bit stale they find a new way to pull you back in.

This one has an almost Bavarian vibe to it thanks to the bezel insert.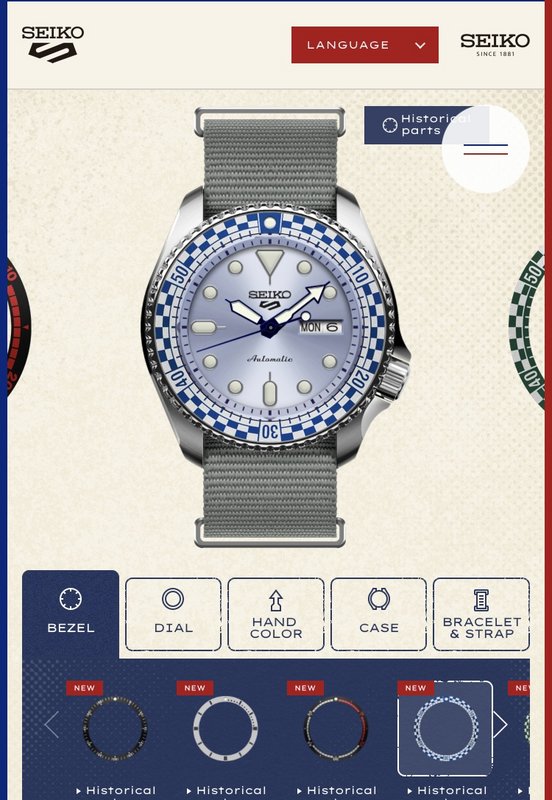 I like that it lets you make a watch very close to the SBSA109 (140th anniversary edition Seiko 5 Sports) though I believe the texture on the dial might not be exactly the same.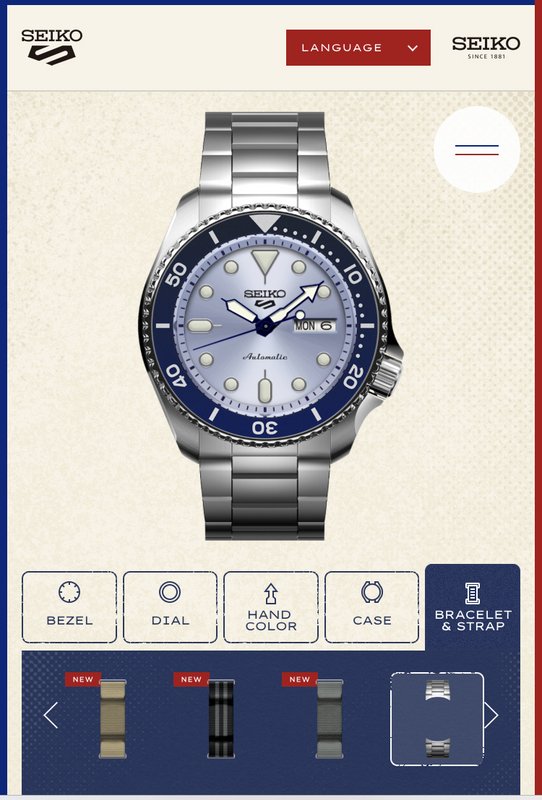 This message has been edited. Last edited by: stickman428,


~~~~~~~~~~~~~~~~~~~

The price of liberty and even of common humanity is eternal vigilance