Trying to find the people who lost this little guy: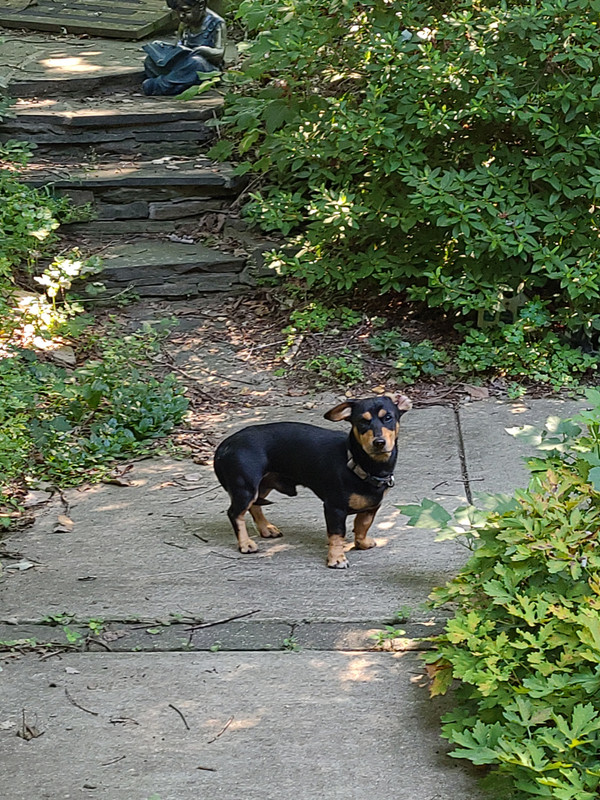 He was orbiting our front porch the night after a lot of fireworks had gone off (not us) shivering with fear but not aggressive, probably looking at the water bowl on our porch.
My daughter calmed him down, gave him food and water and we got to look at his collar - no ID

. She took him (unneutered) to the vet to check for chip - no love there either.
So now we're posting "Dog Found" notices with pictures. Put the pictures into the "Nextdoor" for our area, posted it in the "Found Dog" area at the county pound. Going all out to help this guy back home. Meanwhile he's got his own crate downstairs and is getting the deluxe guest treatment by my daughter.
Reason I'm posting is, being lost in the 1960s re: dog breeds, I instinctively call him a "Dachshund" but it is entirely possible he's either a purebred 'something else' (one reason to explain him not being neutered) or Heinz 57.
Anyone have any ideas on what breed we should call him in the "Dog Found" posters?