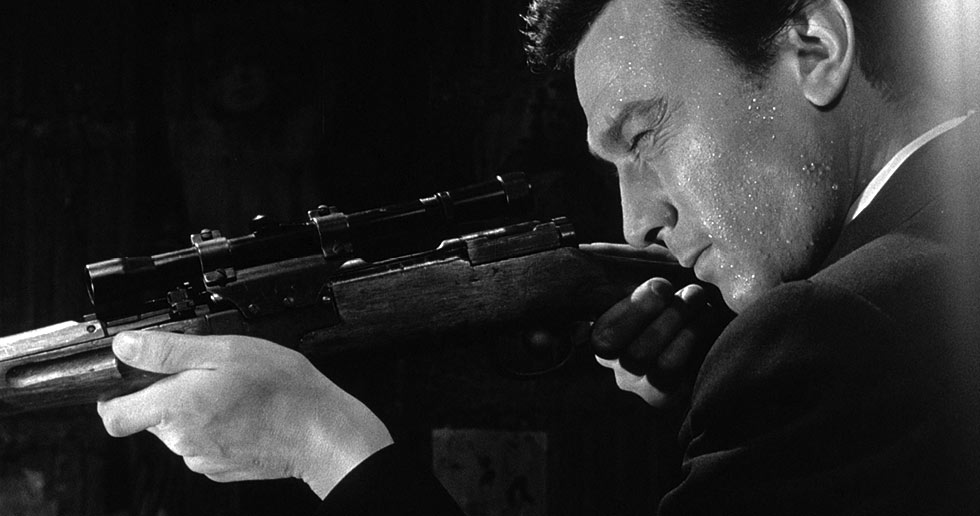 "I know you will never entirely comprehend this, Raymond, but you must believe I did not know it would be you. I served them. I fought for them. I'm on the point of winning for them the greatest foothold they would ever have in this country. And they paid me back by taking your soul away from you. I told them to build me an assassin. I wanted a killer from a world filled with killers and they chose you because they thought it would bind me closer to them. But now, we have come almost to the end. One last step. And then when I take power, they will be pulled down and ground into dirt for what they did to you. And what they did in so contemptuously underestimating me."
- Eleanor Shaw Iselin
__
It's a shame that with Robert Osborne now gone, leftists like TYT's Ben Mankiewicz are running the show at Turner Classic Movies. Just about the only way they have to express their frustration with our new President is- what else- by the movies the air- and, I might add, the frequency with which they air them.
Take, for example, John Frankenheimer's landmark thriller,
The Manchurian Candidate
, a truly superb film. It deals with brainwashing and political assassination, and since Donald Trump won the Presidency, the frequency with which TCM airs this film has gone from a couple of times a year (if that, even. Call it, maybe three times in eighteen months), to airing it in late 2016 and all of 2017, perhaps ten times. Well, it's coming on in five minutes, so since it's New Year's Eve Eve, let's call this number one for 2018.
Who knows, maybe they'll surprise me and cut out this crap, but I don't think so. There are other films that TCM is airing with greater frequency as a from of protest, but
The Manchurian Candidate
seems to be their favorite, far and away.