Originally posted by Trooper Joe:
quote:

Originally posted by PGT:
Keep in mind that's a statement for the US market. Lots of variations were made for other markets included 9mm Ultra.

The top gun is a Japanese contract gun that I removed the lanyard loop from and also swapped to a normal spec hammer assembly, removing the pointless safety (you'll notice if you look closely there's a notch in the slide for where the safety would engage). The Japanese gun has a safety that only works with hammer down, so, no "cocked and locked". That's a factory marked 7,65B.

The bottom gun is a normal US-market P230SL that I had Josh at AAGW swap the barrel on to a P232 stainless 7,65B barrel I got from Numrich. The extractor is smaller on the 232's so he had to mill the slot in the barrel to fit the larger P230SL extractor.
I saw that notch just after I posted my question.
I really like my .32 cal 230. It is dead on accurate. It is interesting that you had a .380 converted to a .32.
By the way, I found that all my .380 mags work in my .32.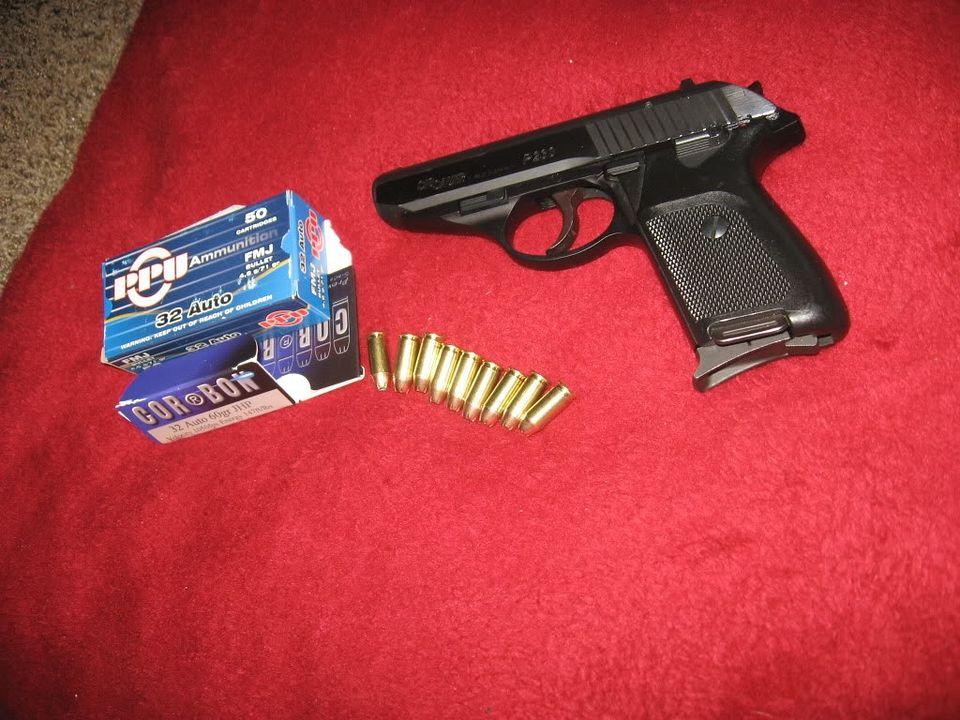 Trooper Joe