quote:

Originally posted by RogueJSK:
There are very, very few semiautos ever made for rimmed revolver cartridges, for good reasons... Long, rimmed cartridges don't play well with semiauto pistol operating mechanisms and magazines.

And of the small handful of models that were produced (like the Coonan Magnum or the LAR Grizzly), none could be described as being especially "successful" or "popular". So there's zero incentive for gun manufacturers to try and develop one.

I am going to drift the thread slightly to take exception with that first statement
The most accurate auto loader that Smith & Wesson ever produced fires long cartridges with a rim. That pistol dominated bullseye shooting for a while . . . of course I am talking about the Model 52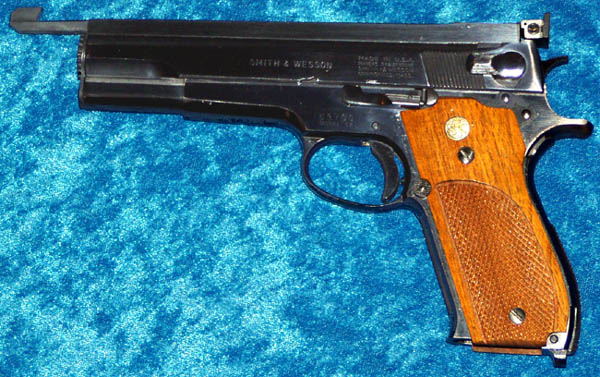 In that same time era Colt produced a 1911s that fired 38 Special, Clark converted ​1911s to fire 38 Special
Walther produced the GSP that fired a long rimmed cartridge,the 32 S&W
This was a exceptional firearm that was highly regarded for Olympic shooting
Along with the LAR Grizzly, the Desert Eagle, that were already mentioned, we also have countless millions upon millions of 22LR and 22WMR auto loading pistols, rifles and sub machine guns all shooting a long rimed cartridge
There is nothing, technologically based, that would prevent the building of a 327 Magnum auto loader


------------------------------------------------------------------
NRA Benefactor . . . Certified Instructor . . . Certified RSO
SWCA

356TSW.com
45talk.com
RacingPlanetUSA.Com