Two quick anecdotes:
1) @ 1986 or 1987 we took a family vacation. It was to be our last vacation as a family before some of us went off to work or college, and before others moved away. My Dad settled on a trip to the Cayman islands. On arrival, after collecting our bags, we are walking out of the tiny international airport on the beach to find a cab, there over the main doors, was a giant portrait of Queen Elizabeth II. I remember being impressed that Her Majesty held such sway in such a tiny remote island.
2) I just heard a caller relate this story on talk radio this evening.
The caller said that, as a US Navy sailor with an amphibious landing craft background who had been promoted to a Public Relations job, on July 4, 1976, America's Bicentennial celebration, he had been assigned the duty of commanding an amphibious craft that took reporters out for tours of the New York harbor celebration ceremonies on circuitous routes. Queen Elizabeth II had sent a British Navy warship to participate in the ceremonies, and it just so happened that his amphibious ship with the reporters onboard cruised slowly near the British ship at 1 PM local, the exact moment that was recognized as the beginning of American Independence, and at that precise moment the British Royal Marine band on deck played
The Star Spangled Banner
. He recalled that it was one of the most moving experiences in his Navy career, and indeed in his life.
Like most
Yanks
, I'm not a monarchist, and really not even much of a
"royals watcher"
, with the exception of fondly recalling the Summer of excitement here in the US of the royal festivities and spectacle of the royal marriage of Prince Charles and Princess Diana. Even a young
'manly'
boy such as myself got caught up in watching that fairytale event that Summer.
Queen Elizabeth II possessed such a sense of duty and service to her country and her subjects, over such a long reign, and she did so with such poise, such grace, such class, such charm, and such steadiness. Reportedly, there were anecdotes that she had quite the sense of humor as well.
She wasn't my Queen... and yet perhaps in some larger sense, she was. Unexpectedly, I find myself greatly impacted and saddened by her loss.
Tacfoley
,
nhtagmember
, and any of our other Brits and Commonwealth members, I offer you my heartfelt condolences and my thoughts and prayers for our cousins
across the pond
. You were fortunate to have had such an inspirational leader with such a strong sense of duty and service to one's country and we in the West all benefitted from her reign and the UK's friendship.
May Queen Elizabeth II be able to finally set aside the burdens of a weary but beloved monarch and may she rest in peace.
May God Save the King.
============
As there are already a couple articles about her life and reign in this thread I won't post the entire article, but I will post several excerpts from the article below.
...
Her "walkabouts," in which she stopped to shake hands and briefly chat with members of the public, seemed to reinforce her one-time comment, "I have to be seen to be believed."

But appearing in public didn't mean her audience necessarily knew everything about her. The queen's personal life was never mined by the media in the way that those of American presidents tend to be. Among the things that were well known: the queen loved corgis (she reportedly owned more than 30 during her life) and thoroughbred horses, supposedly enjoyed a gin with Dubonnet, and was interested in Scottish country dancing and walking in the countryside.

Other reports said she enjoyed a jigsaw puzzle, and in 2011, there were multiple stories that she'd ordered an iPad for herself after grandsons Prince William and Prince Harry showed her theirs.
...
The constant throughout her life appeared to be a sense of duty and self-discipline.
...
In a 1940 radio speech to other evacuated children, the then-14-year-old Elizabeth showed her pluck, saying, "We know, every one of us, that in the end, all will be well."

In a broadcast to the British Commonwealth on her 21st birthday, she pledged, "I declare before you all that my whole life, whether it be long or short, shall be devoted to your service and the service of our great imperial family to which we all belong."
...
Following her coronation at Westminster Abbey on June 2, 1953, she became known for trying to modernize the monarchy and make more personal contact with her subjects — from garden parties to inviting 100 couples from around Britain who shared her wedding date to join the festivities at her 25th anniversary.

Elizabeth's devotion to duty and a life of service made her an important figurehead for the U.K. and the Commonwealth. The queen saw public and voluntary service as one of the most important aspects of her role. She had links to more than 600 charities, military associations and public service organizations. Her patronages covered a wide range of issues, including opportunities for young people and the preservation of wildlife, among others.
...
Elizabeth was also known for her ability to keep her cool. In 1981, during the "Trooping the Colour" ceremony to celebrate her birthday, six shots were fired from close range in her direction as she rode down The Mall on her horse, Burmese (they were later found to be blanks). Elizabeth was praised for her skill in bringing the startled horse under control.

A year later, she awoke in her bedroom at the palace to find an intruder sitting at the end of her bed. She calmly picked up the phone to summon the police, then chatted with him until help arrived.
Queen Elizabeth II, longest-reigning British monarch, dead at 96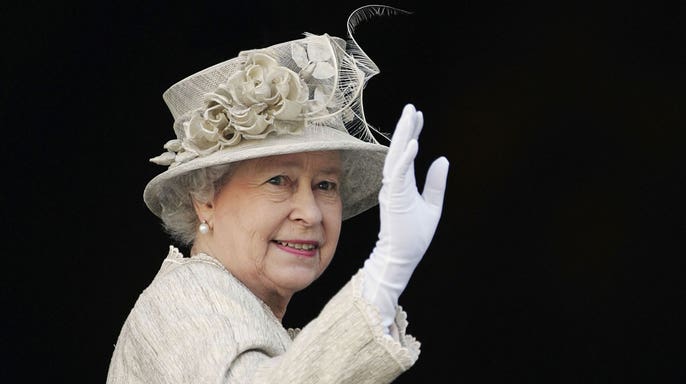 Queen Elizabeth II arrives at St. Paul's Cathedral for a service of thanksgiving held in honor of her 80th birthday, June 15, 2006, in London, England. (Tim Graham Photo Library)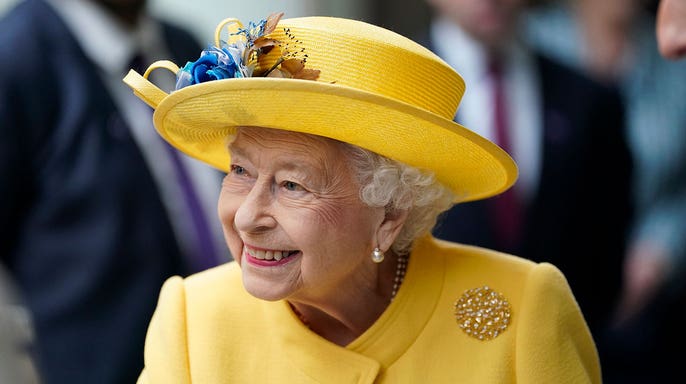 Queen Elizabeth II arrives to mark the completion of London's Crossrail project at Paddington station on May 17, 2022, in London. (Andrew Matthews - WPA Pool/Getty Images)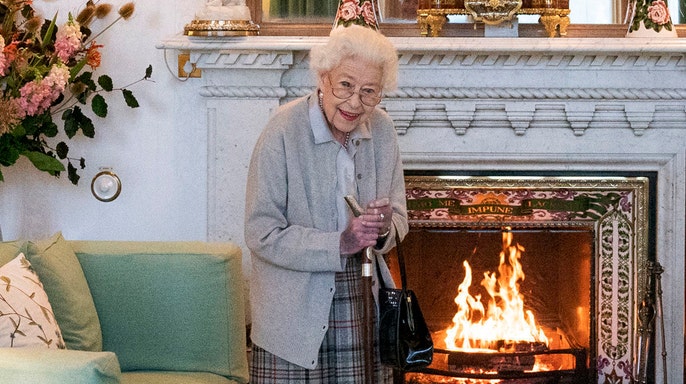 Britain's Queen Elizabeth II is shown in the drawing room at Balmoral Castle in Scotland on Sept. 6, 2022. (Jane Barlow/Pool Photo via AP, File)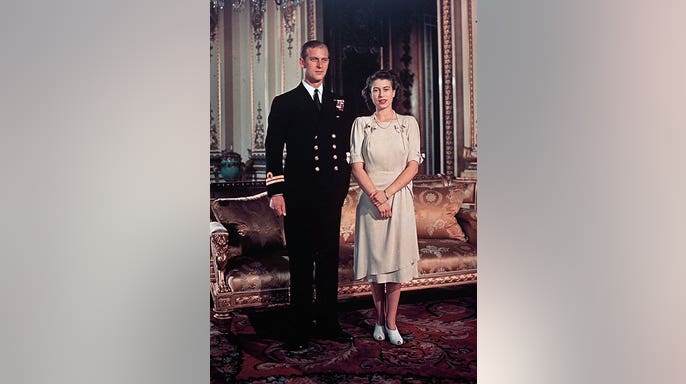 FILE - Britain's Princess Elizabeth in a light-colored dress with sleeves above the elbow and peekaboo low heels, appears with Lt. Philip Mountbatten for a photo in London in September 1947. (AP)