54 years later, another Maryland native starts O's home opener
Zachary Silver
SARASOTA, Fla. -- Left-hander Bruce Zimmermann, a native of Ellicott City, Md., and a graduate of Loyola Blakefield High School in Towson, was asked this spring what it would mean to get the nod for the Orioles' home opener, set for Monday against the Brewers.
Zimmermann said he couldn't look that far ahead. He first needed to worry about making the team.
Sometimes you can accomplish two things at once.
O's manager Brandon Hyde, as he announced the club's Opening Day roster, revealed that Zimmermann not only cracked the rotation, but the Maryland native would get the responsibility of starting his first career home opener -- possibly the only honor more meaningful to him than getting the start on Opening Day itself.
"It adds a little extra something," Hyde said. "It's extra special being from the area, he's going to have a lot of friends and family there. But it's cool to give him the news. He's going to make the home opener -- that's a special moment."
https://www.mlb.com/news/bruce...-orioles-home-opener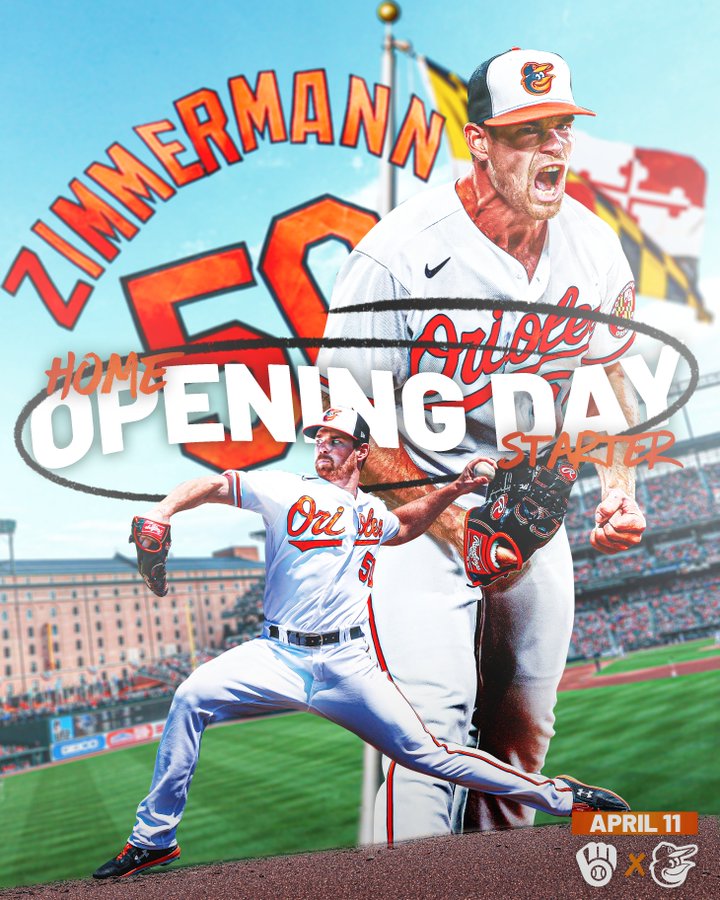 ---
"Some things are apparent. Where government moves in, community retreats, civil society disintegrates and our ability to control our own destiny atrophies. The result is: families under siege; war in the streets; unapologetic expropriation of property; the precipitous decline of the rule of law; the rapid rise of corruption; the loss of civility and the triumph of deceit. The result is a debased, debauched culture which finds moral depravity entertaining and virtue contemptible."
-- Justice Janice Rogers Brown

"The United States government is the largest criminal enterprise on earth."
-rduckwor