Originally posted by P220 Smudge:
My grandfather's early 60's Heuer Carrera 2547 hand wind. Just managed to ID it and, uh… wow. Needs service, it's running four hours on a full wind and the reset pusher is a little ganked, but everything seems to work otherwise.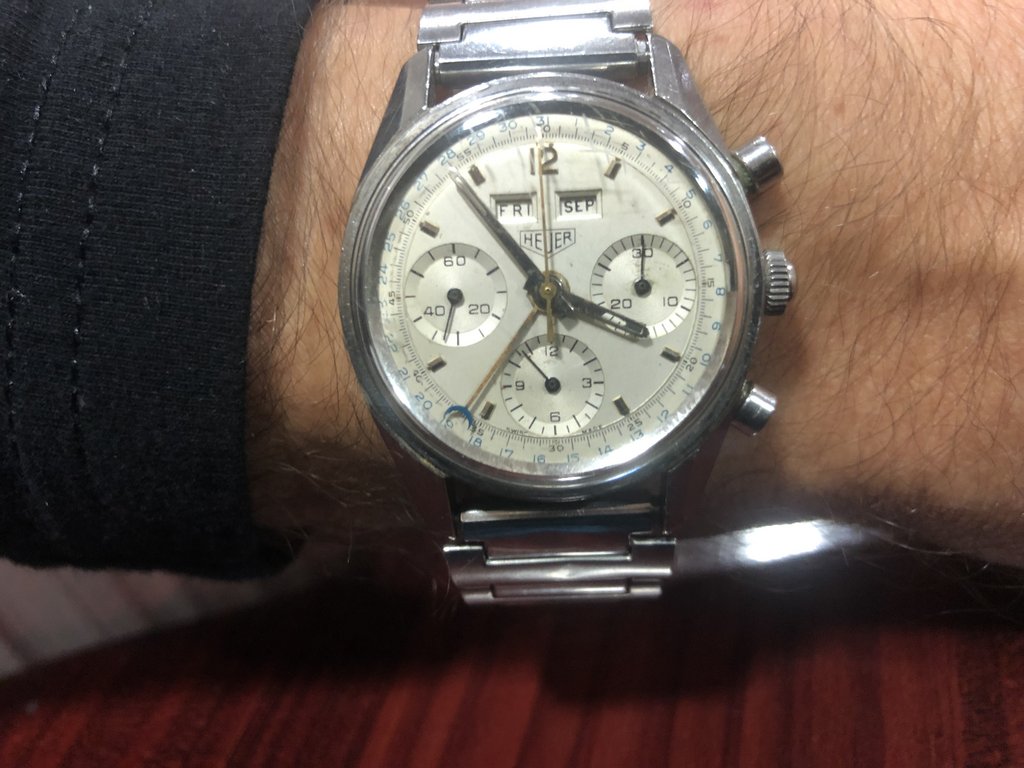 When I get home with it, the twist-o-flex is going bye-bye. This thing is screaming for some polywatch and some leather. Vintage would be nice. I've been wanting a chrono, and this is, by far, nicer than anything I could afford.