So, I've been wearing my Orient for the last month. I've come to discover that it keeps the best time of any of my automatic watches, and the competition isn't even close. It's fifteen seconds fast after being corrected over three weeks ago. +5 seconds
a week?
Are you kidding me? I thought my Glycine was great out of the box at +8 per day. I got it regulated and it stayed pretty accurate to +1/-1 per day for about a month. Then it was back to thirty seconds a day slow in no time.
The lume on the Orient is always glowing, even after going from one lit room to a darkened room at night. I can go to bed at 9, wake up at three or four and instantly tell at a glance what time it is.
I bought it for the reputation and the dial color, but damn if I'm not impressed. I think I've become an Orient fan. I've been dressing around the orange dial, but I need to get something that is equal in performance but with a dial color that doesn't limit me to wearing black. I guess I need to go ahead and actually try a Seiko.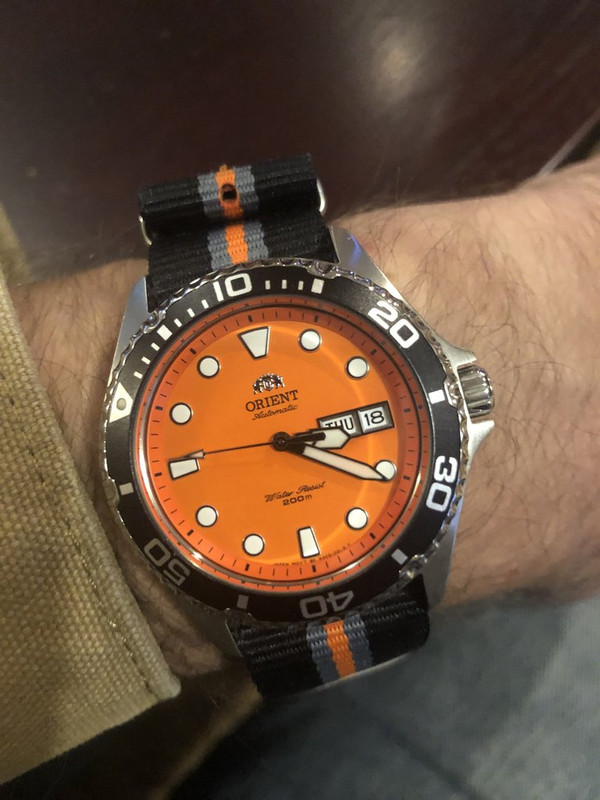 This message has been edited. Last edited by: P220 Smudge,


______________________________________________
I believe in the 25th amendment.