P220 Smudge,
You have to be on their email list to get the link to their sale.
Here is a link to the watches on sale
That's a dang good price for their stealthy C60 Abyss!
They have been selling out fast!!! I hesitated on $400 off the vintage chronograph diver they make that I like and it sold out in hours.
I don't mind the semi transparent dial, I think it's a neat concept. I have more of a problem with the big hashtag on the caseback. They should have gone with a sapphire blue caseback but they do that on another watch so I guess they wanted to do something different.
There are a lot of versions of the C60 Trident. The watch has evolved quite a bit over the years. The MK1 and I think the MK2 Trident had a dial that looks nearly identical to the older wavy dial Seamaster.
The original Trident & logo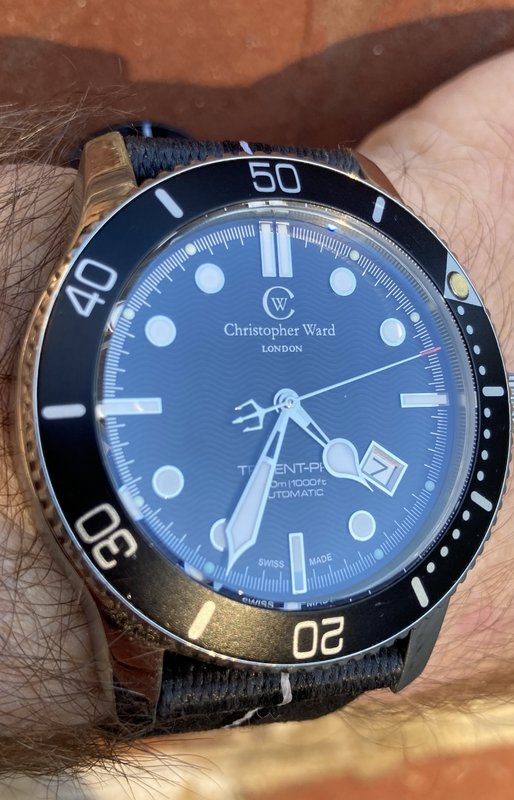 Updated logo that is also neat
Their logo has changed a few times but the two pictured above are my personal favorites. It's nice to see Christopher Ward bring back the old logos in a limited capability recently.
I like how the C60 is evolving and beginning to do more of its own thing.
This message has been edited. Last edited by: stickman428,