My eyes have dried. I've buried Ollie and gathered his remaining litter and food to take to my friend who has two cats herself. Oliver had a great life, he was born in 2005 so lived about 17 years in good health until 3 days ago.
Ollie was a special cat to me, his personality was more like a dog, he generally followed me wherever I went in the house or out in the yard. He loved to go on walks with his sister Sophie (dog) and I. Probably his favorite walk was on the trail that leads down through the woods to the bottom, through the ferns, to the stream. He would jump from rock to road and often play around in the water (not deep just over his paws).
He quit eating and drinking Friday. Saturday evening I saw him slowly walking into the yard coming from the woods/stream trail but he was obviously sick and weak. By Monday (yesterday) he could barely walk. He loved being brushed so I spent a lot of time brushing and petting him Sunday and Monday. This morning he was too weak to get up so I carried him out to the back porch where he liked to nap and brushed him. When I checked on him 20 minutes or so later he had died. One of my life's pleasures was Ollie laying on my lap, purring away. I already miss the little guy but I don't believe I'll get another cat.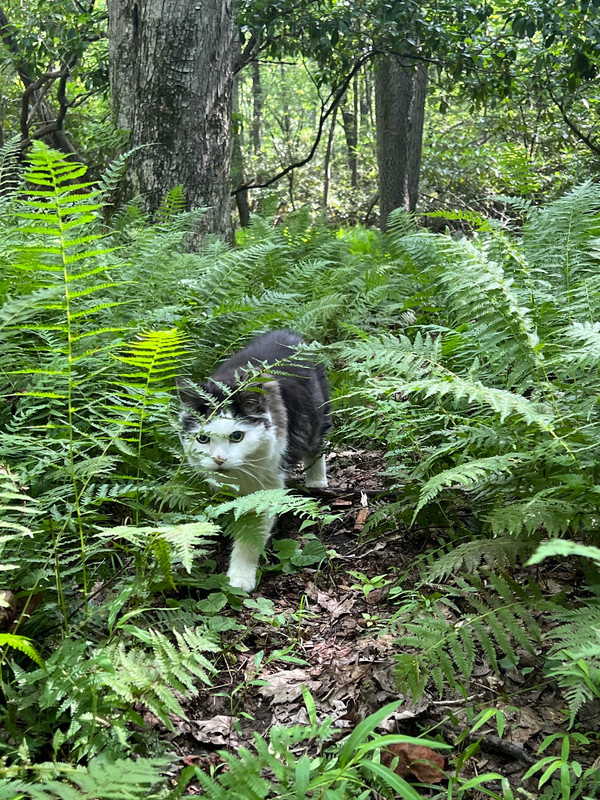 Sunday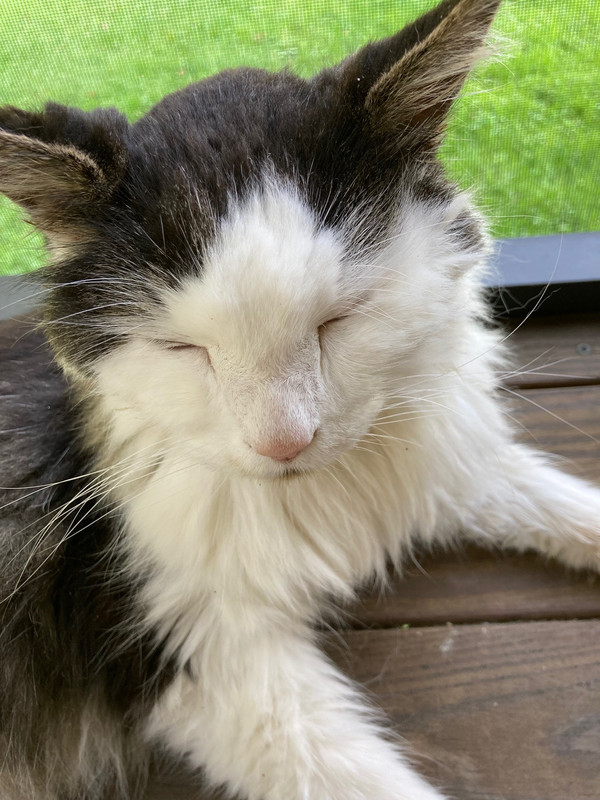 Today. Ollie right beside the trail that he walked.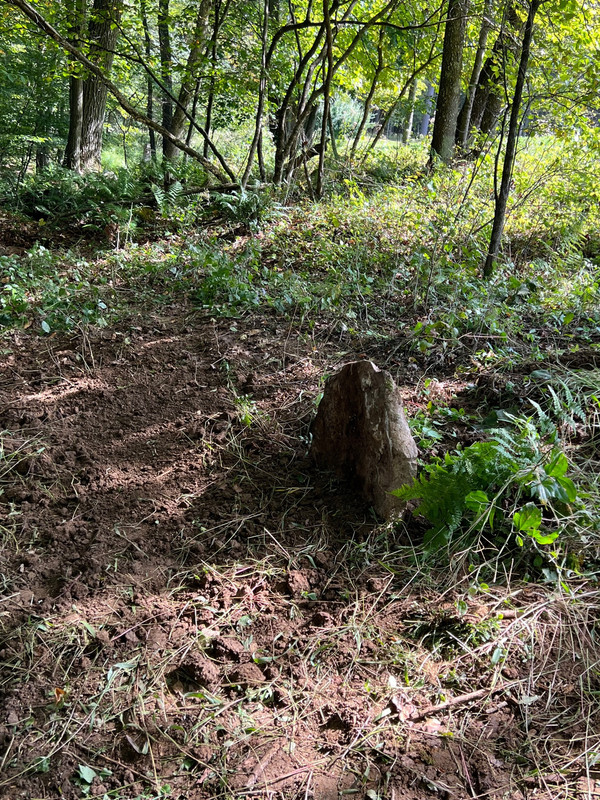 No car is as much fun to drive, as any motorcycle is to ride.