A little background on the house....
It's a private street.
Homeowners paid for the streets and sidewalks to be paved long before the surrounding arteries were maintained by the city. In doing so, they reserved the authority to decide who could use them, which, according to an 1895 story in the St. Louis Republic, was "a privilege, not a right."
The 1904 World's Fair turned nearby Forest Park into a destination, ensuring the status of Portland Place as one of the city's premiere streets. Missouri Historical Society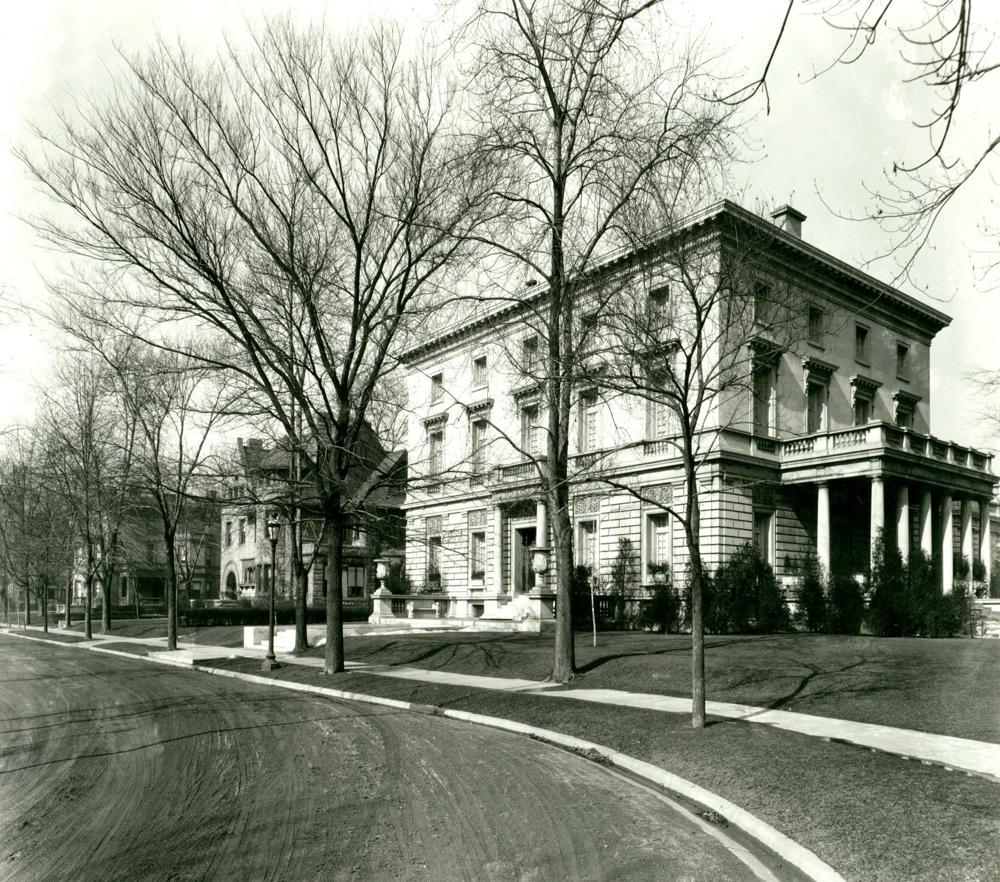 The 1909 Edward A. Faust house, seen behind the gates of Portland Place in St. Louis's Central West End neighborhood.
Designed in 1909, the 18,000-square-foot mansion was a wedding present for Anna Busch, the daughter of beer magnate Adolphus Busch, whose name adorns the city's ballpark. The mansion was purchased in 1988 by its current residents, Mark and Patricia McCloskey, who have restored it.
A decades-long renovation returns a Midwestern palazzo to its original glory
https://www.stlmag.com/design/...stern-palazzo-to-it/
---
"Some things are apparent. Where government moves in, community retreats, civil society disintegrates and our ability to control our own destiny atrophies. The result is: families under siege; war in the streets; unapologetic expropriation of property; the precipitous decline of the rule of law; the rapid rise of corruption; the loss of civility and the triumph of deceit. The result is a debased, debauched culture which finds moral depravity entertaining and virtue contemptible."
-- Justice Janice Rogers Brown

"The United States government is the largest criminal enterprise on earth."
-rduckwor