You will buy another Glock!!
I took the 30S to the range last Saturday.
I like it.
It has a true 6 o'clock" sight picture, hence my shots were a bit high at first.
Probably shot at 10 to 15 yards.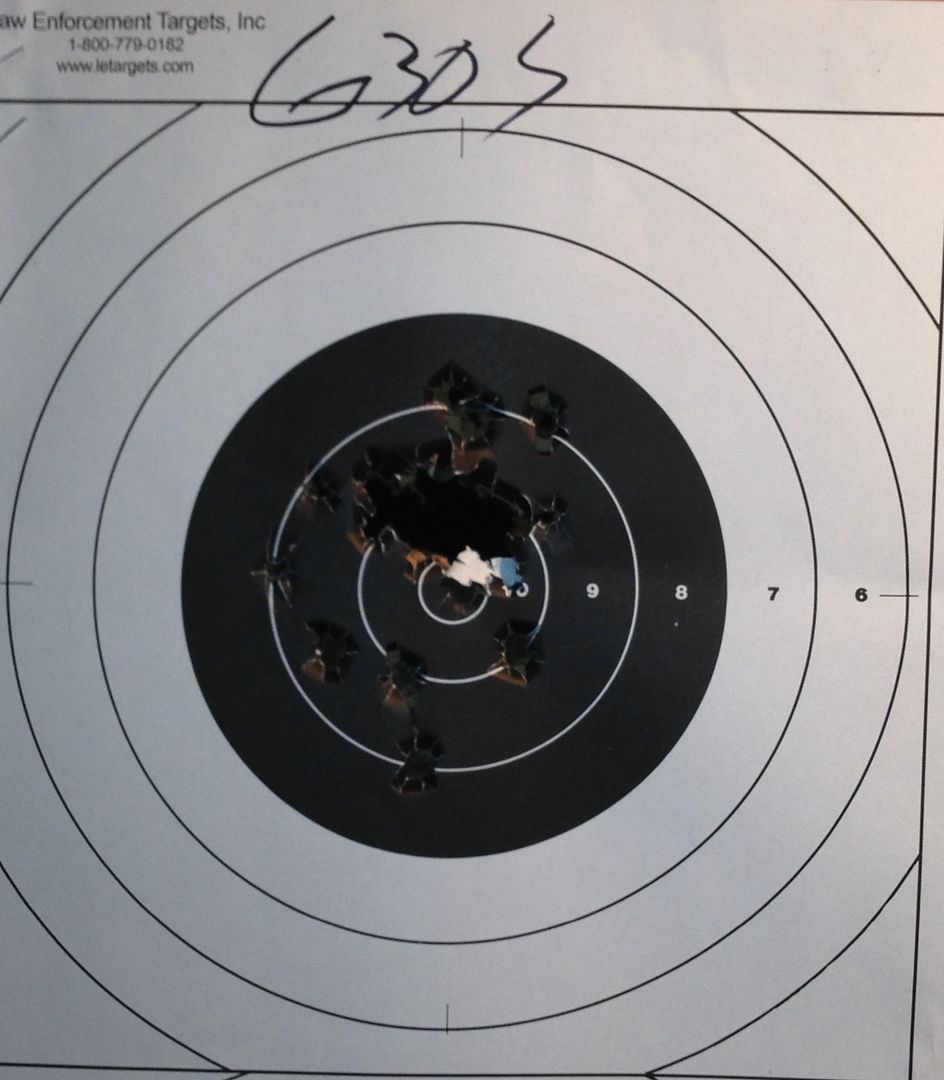 I also bought a G36 frame for $250 on GB to run this G30S slide on.
But I like the G30S frame better, I may end up selling this G36 frame unless the wife likes it.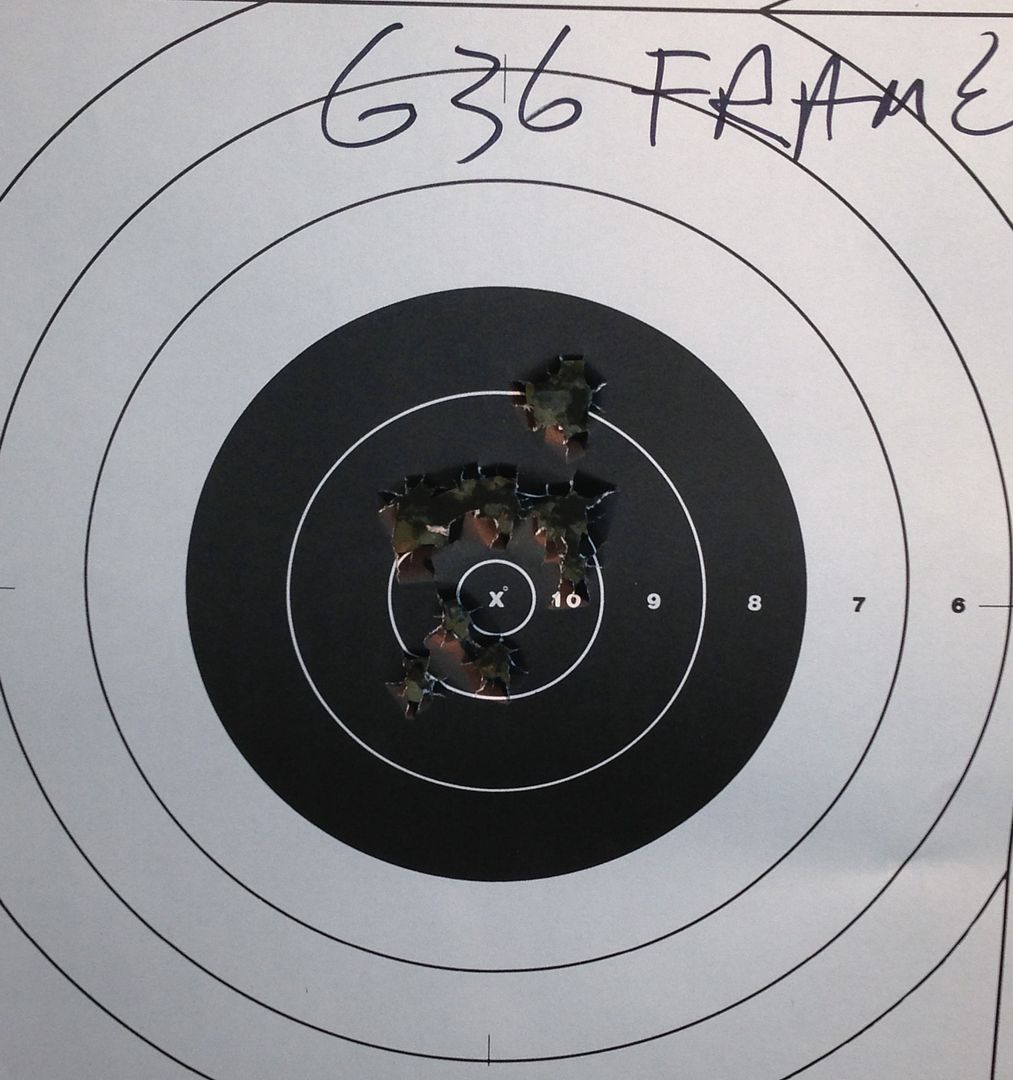 G36 frame on the left.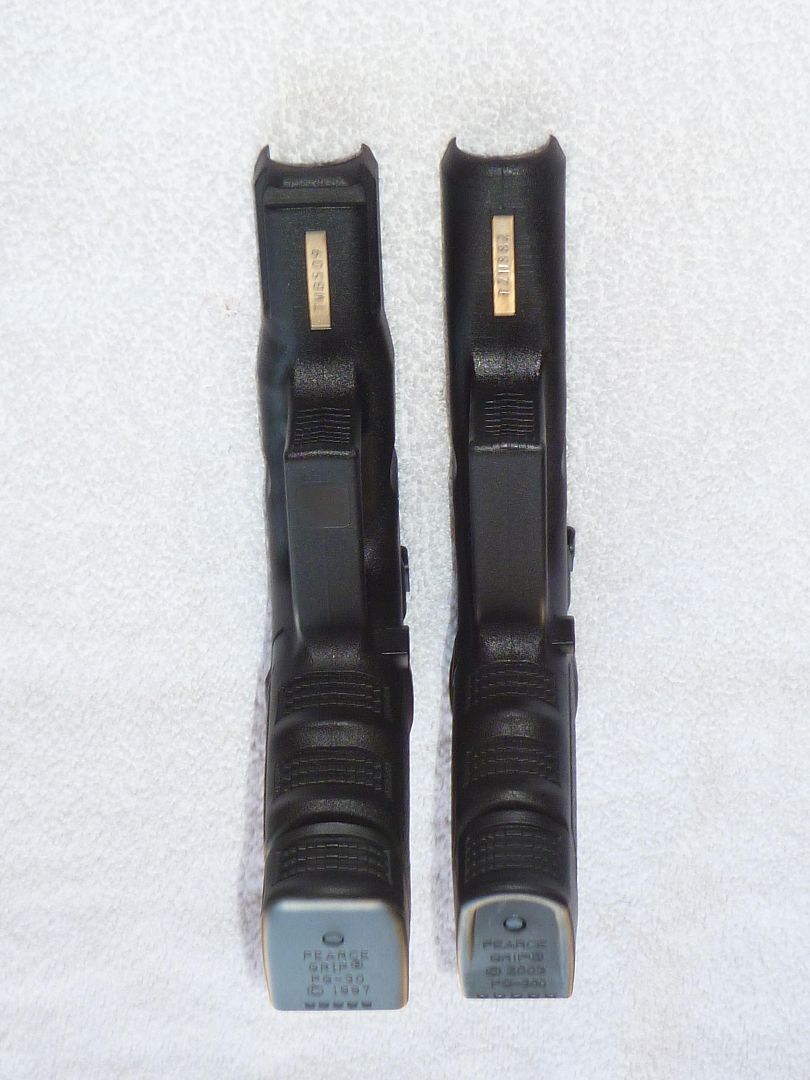 G36 mag on the right..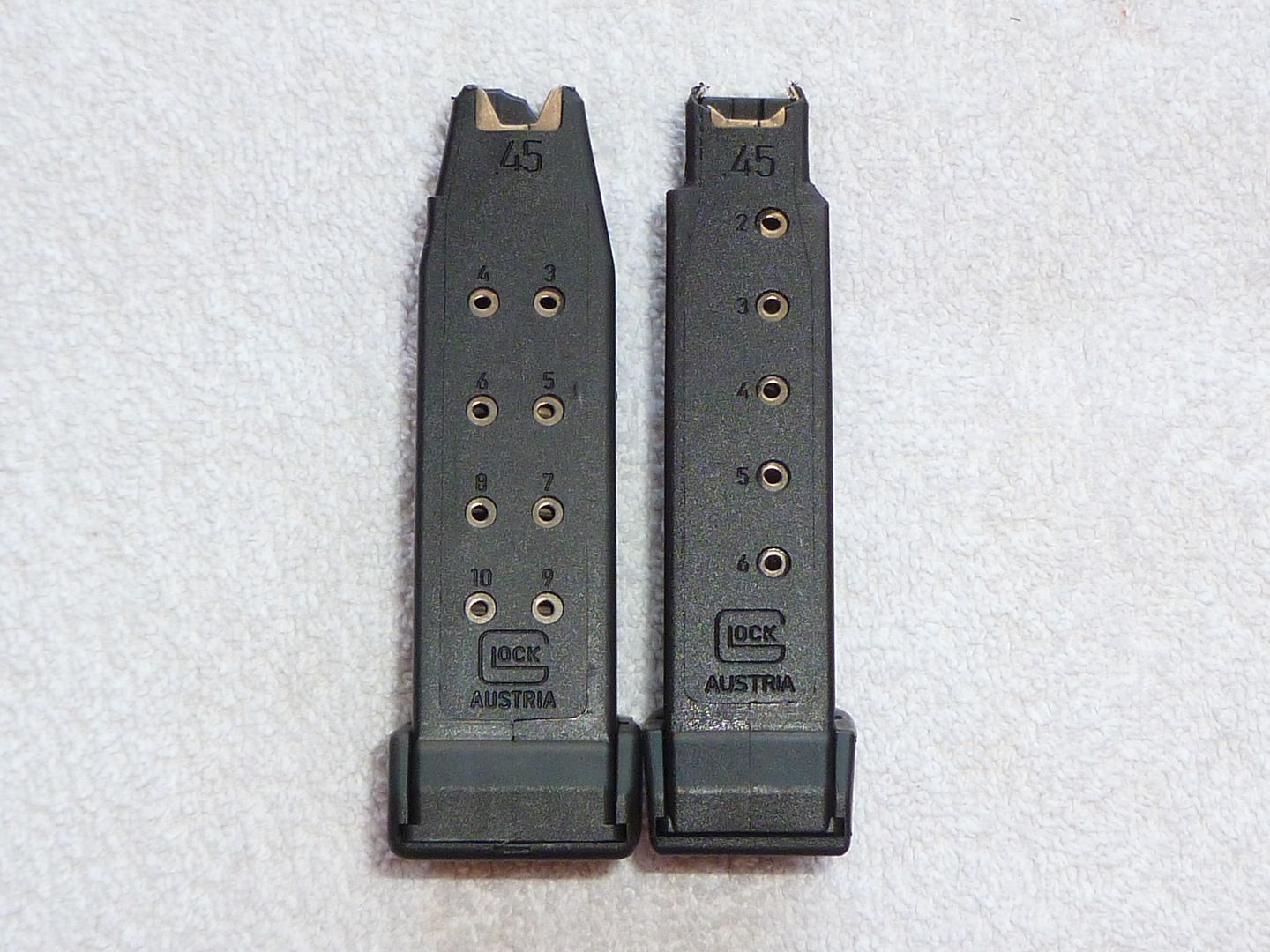 G30S fits in my G19 holsters that don't have a thumb break, I only have one that does, my Miami Classic that I rarely use.
I carry my G17 in the MC anyway.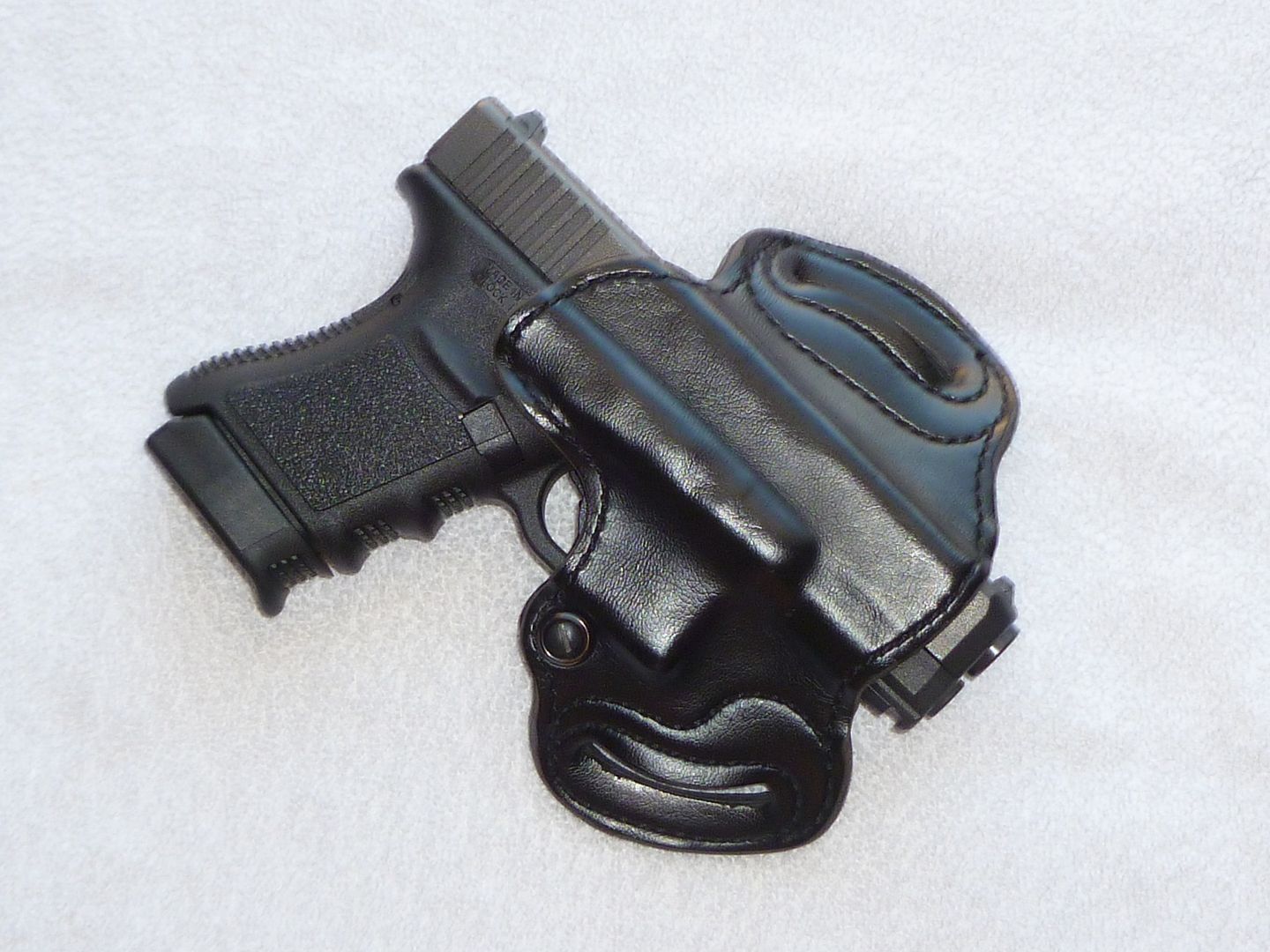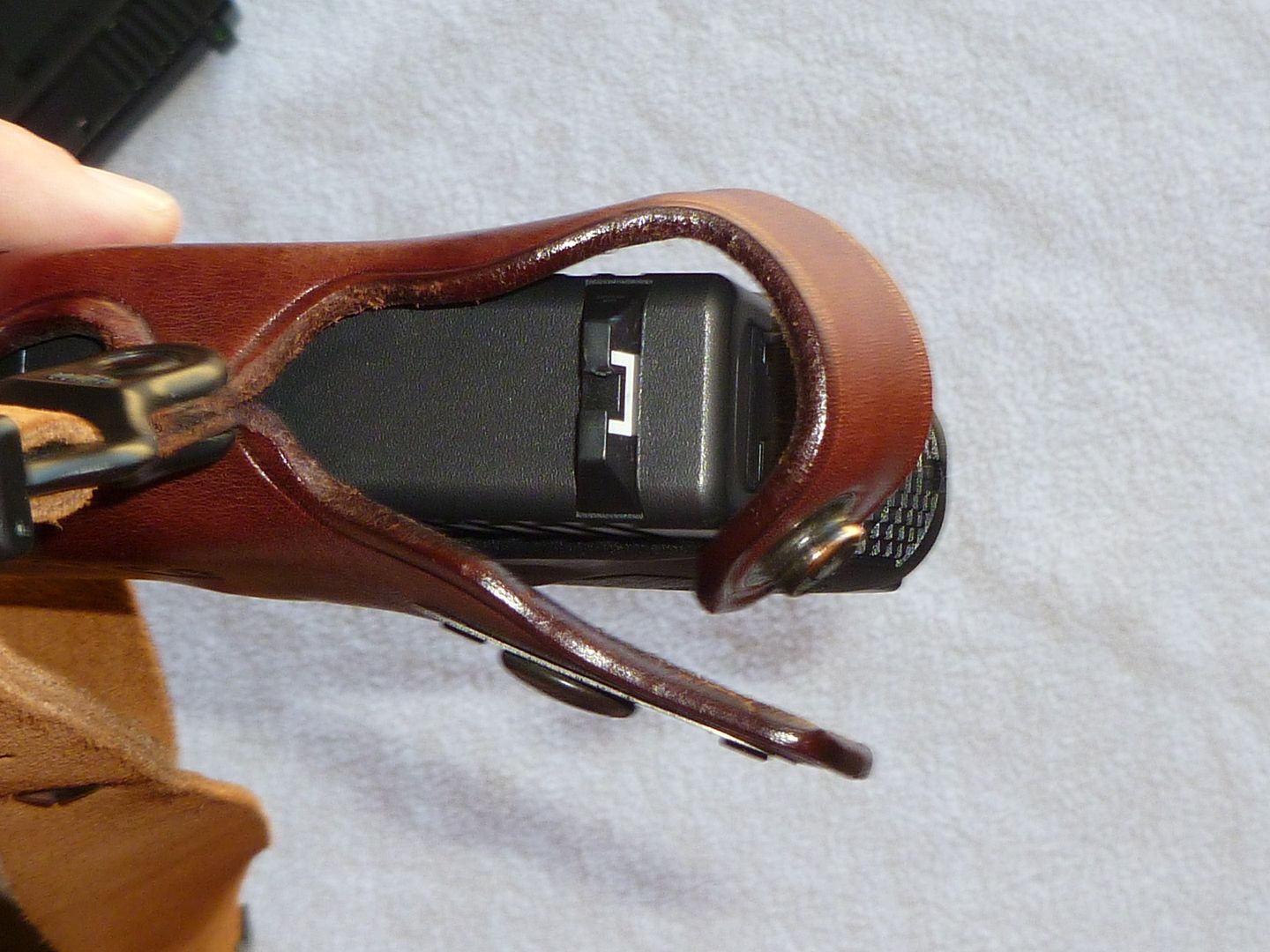 It is very close in size to my G19..
The loaded G30S weighs about an ounce less than the loaded G19.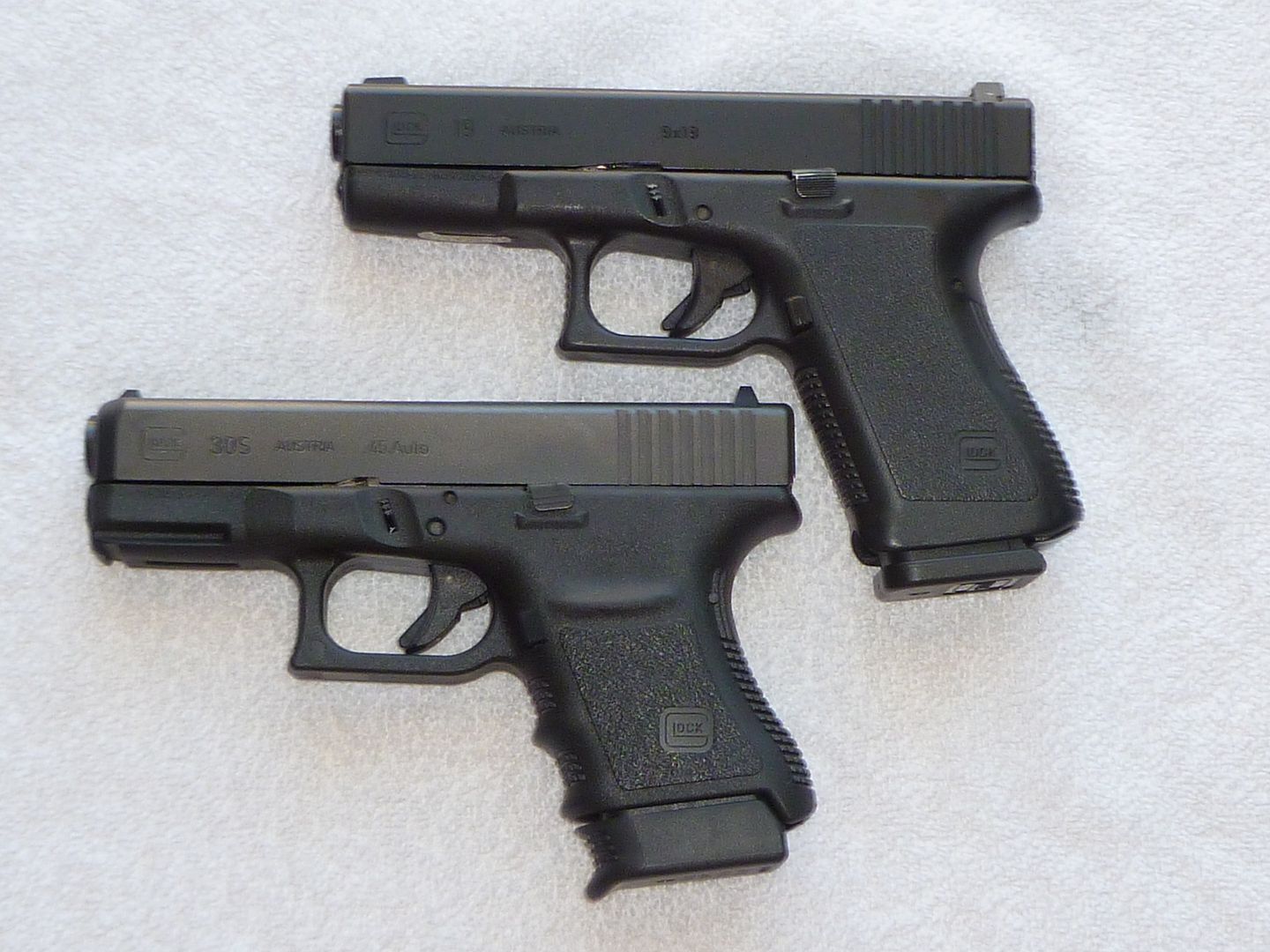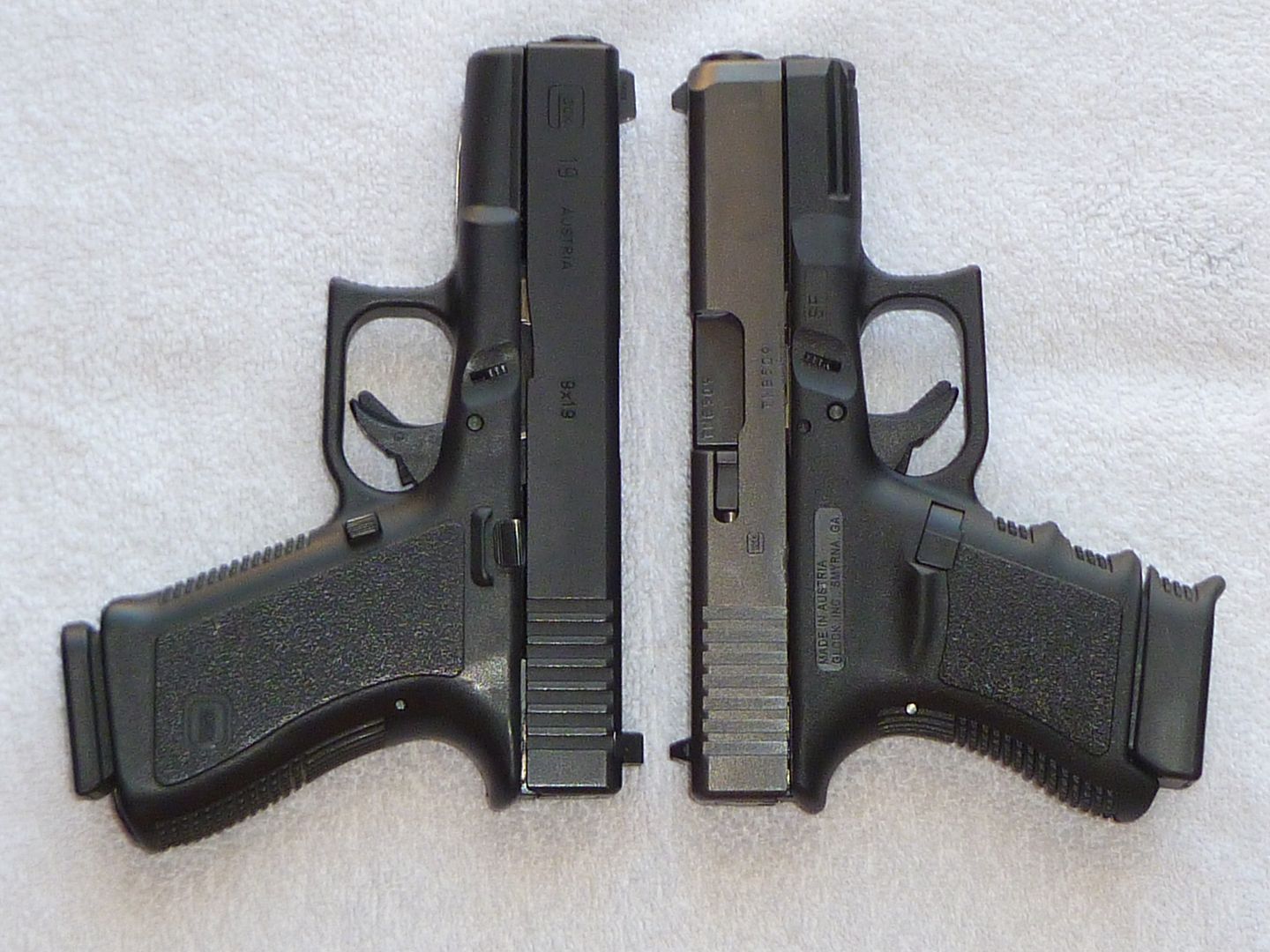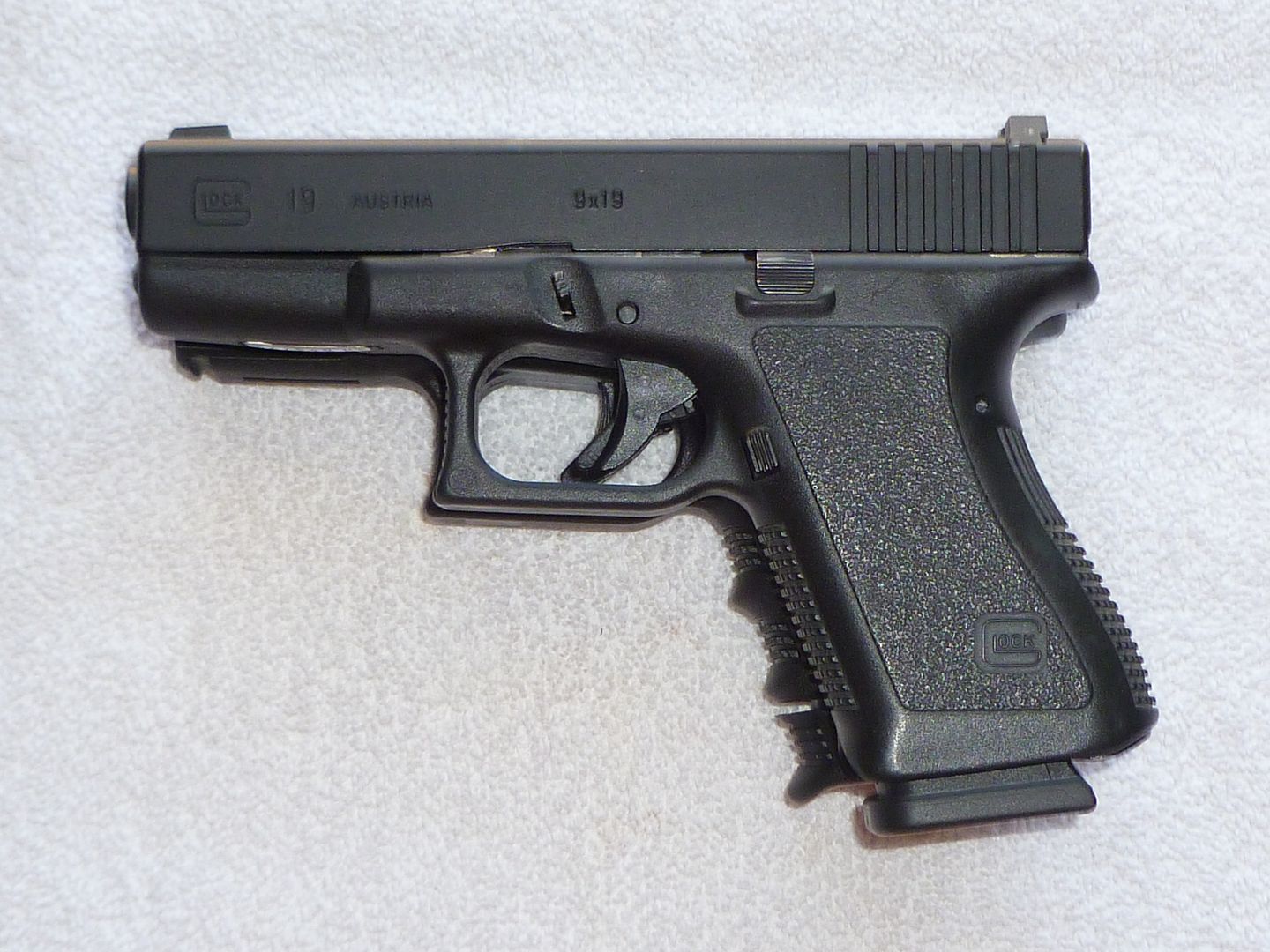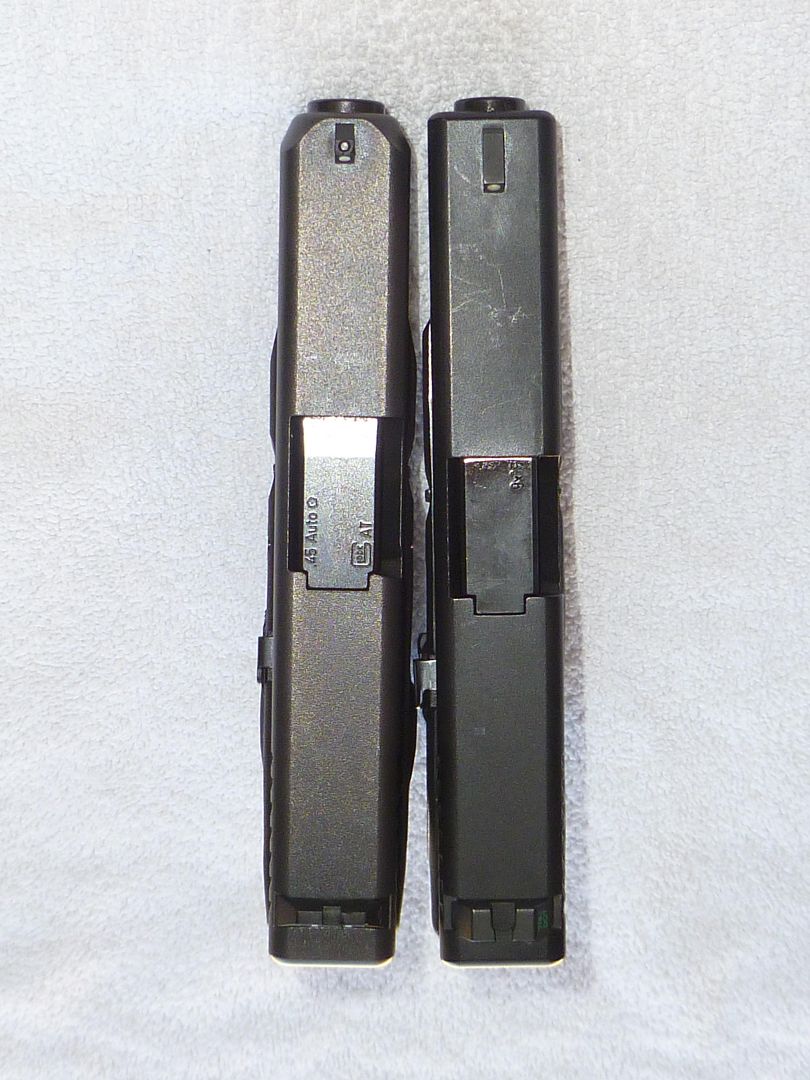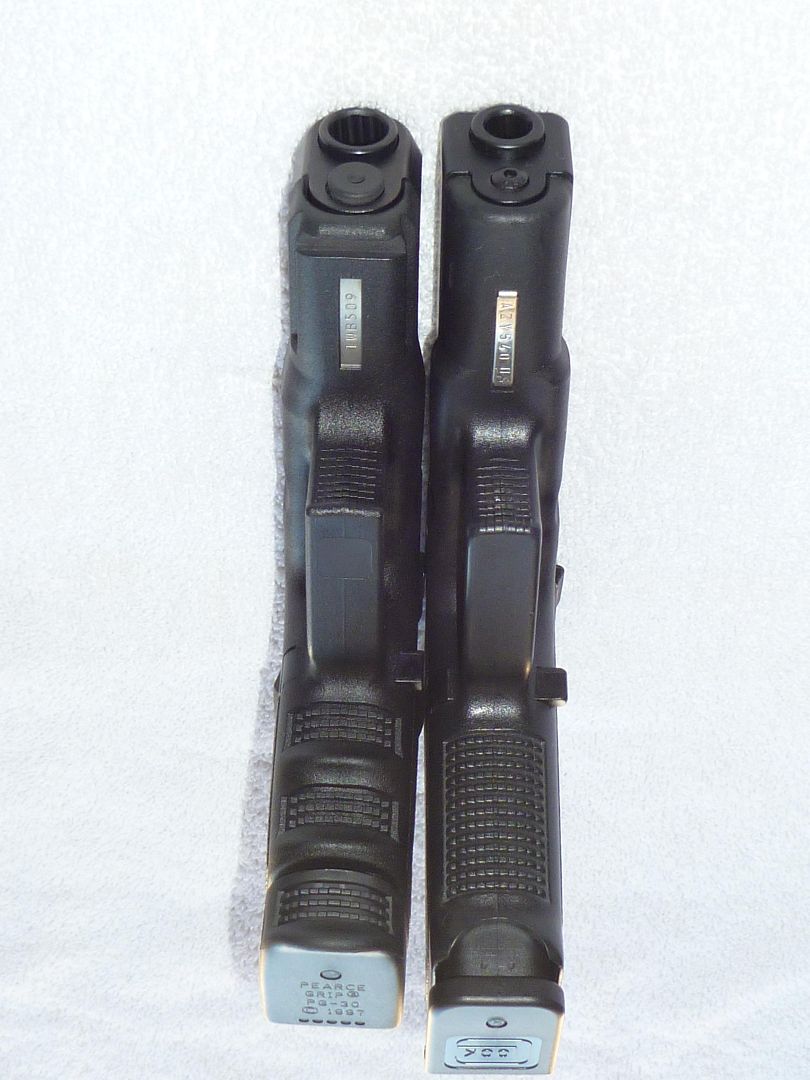 I like that the G30S slide is more angled / melted (whatever) on the muzzle end.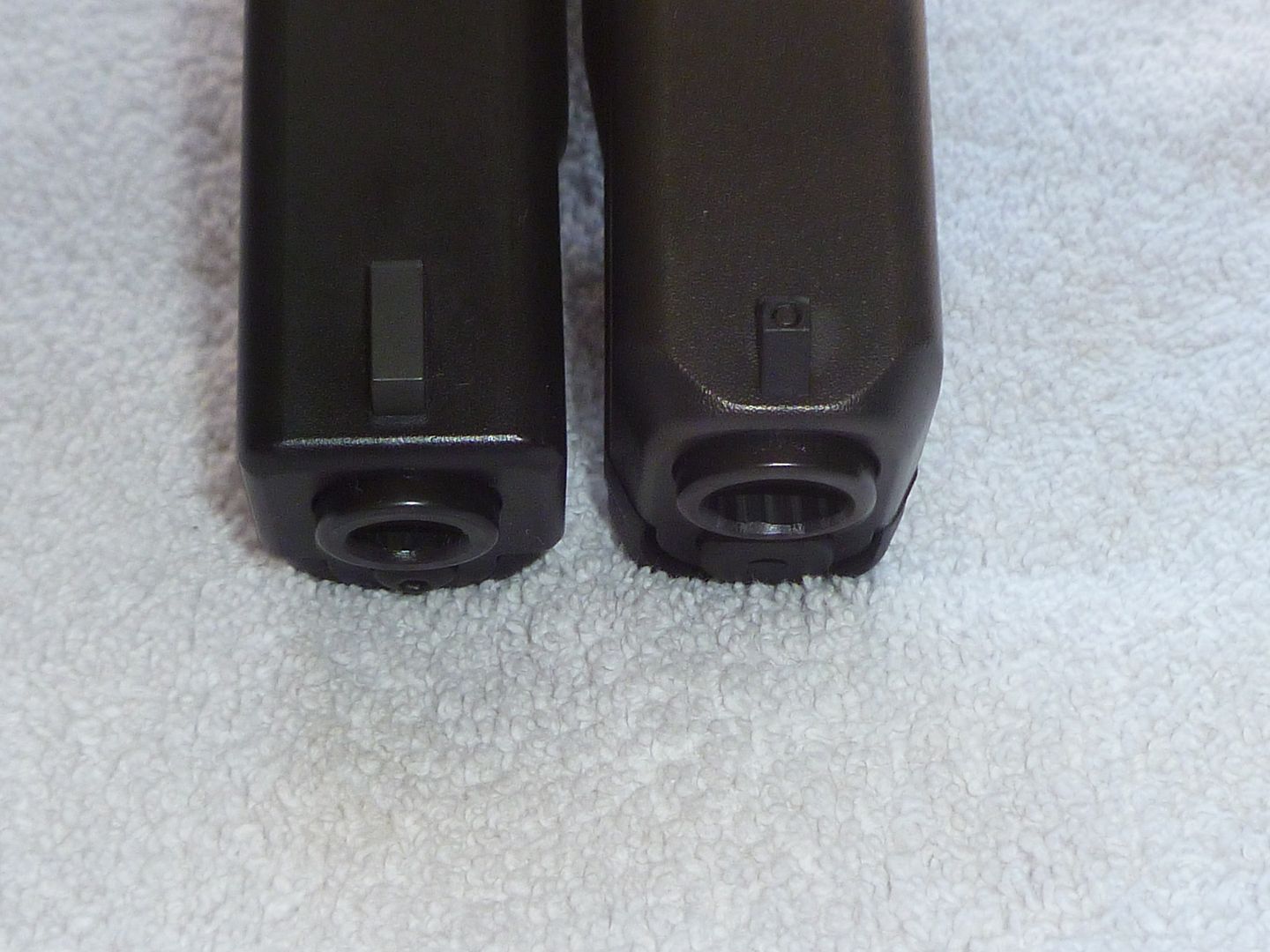 I didn't like the finger grooves of the Gen 3 G19 I sold, but the grooves of the G30S don't seem to bother me.
I found I like the Pearce mag base plates over the stock base plates.
I also bought 1 9rd mag for the G30S but it really doesn't make the pistol much smaller.
I also found the 9 rd mag will pinch my little finger (and the G36 mags do that too), but the 10 rd mags don't seem to pinch my finger at all.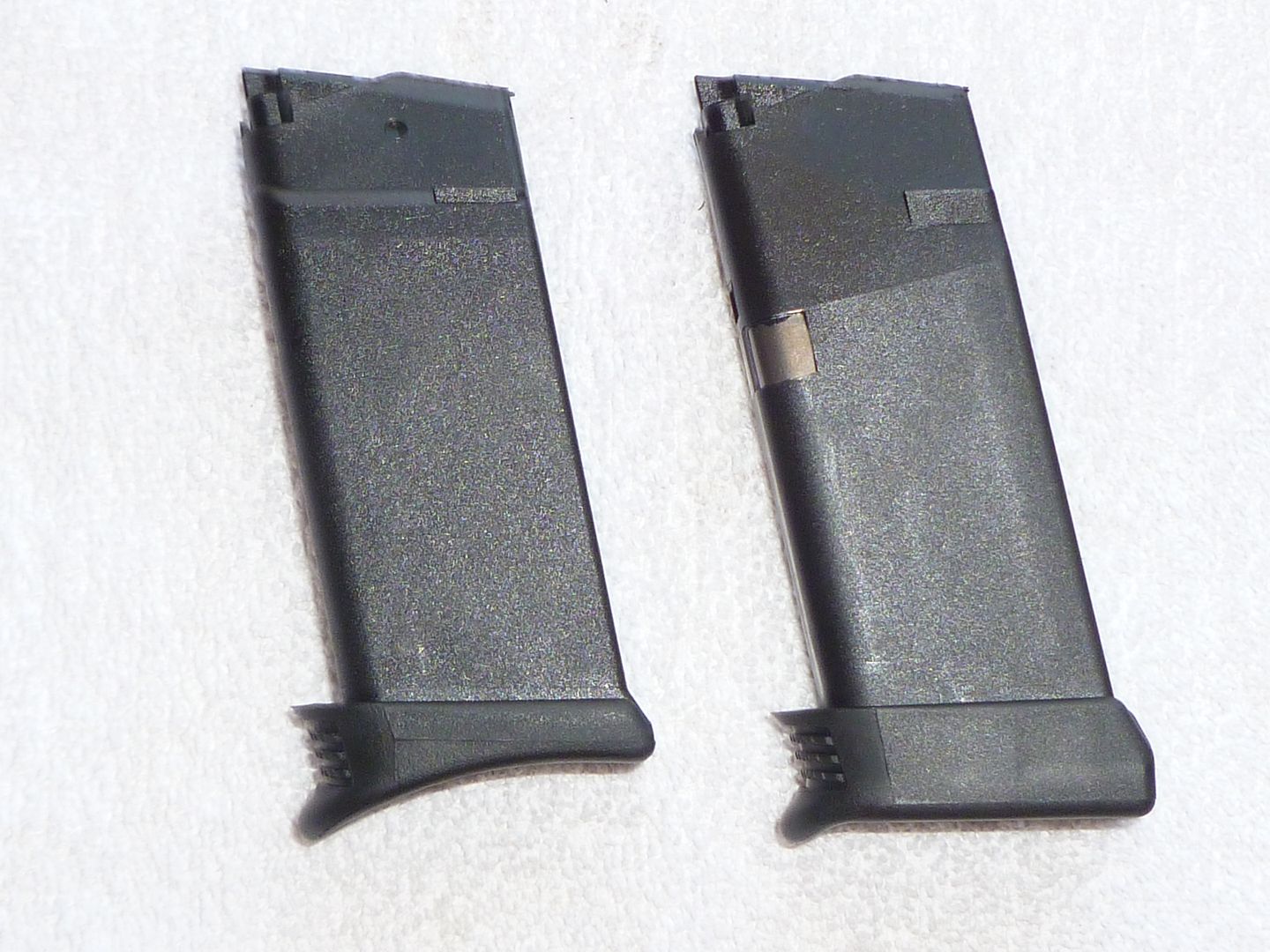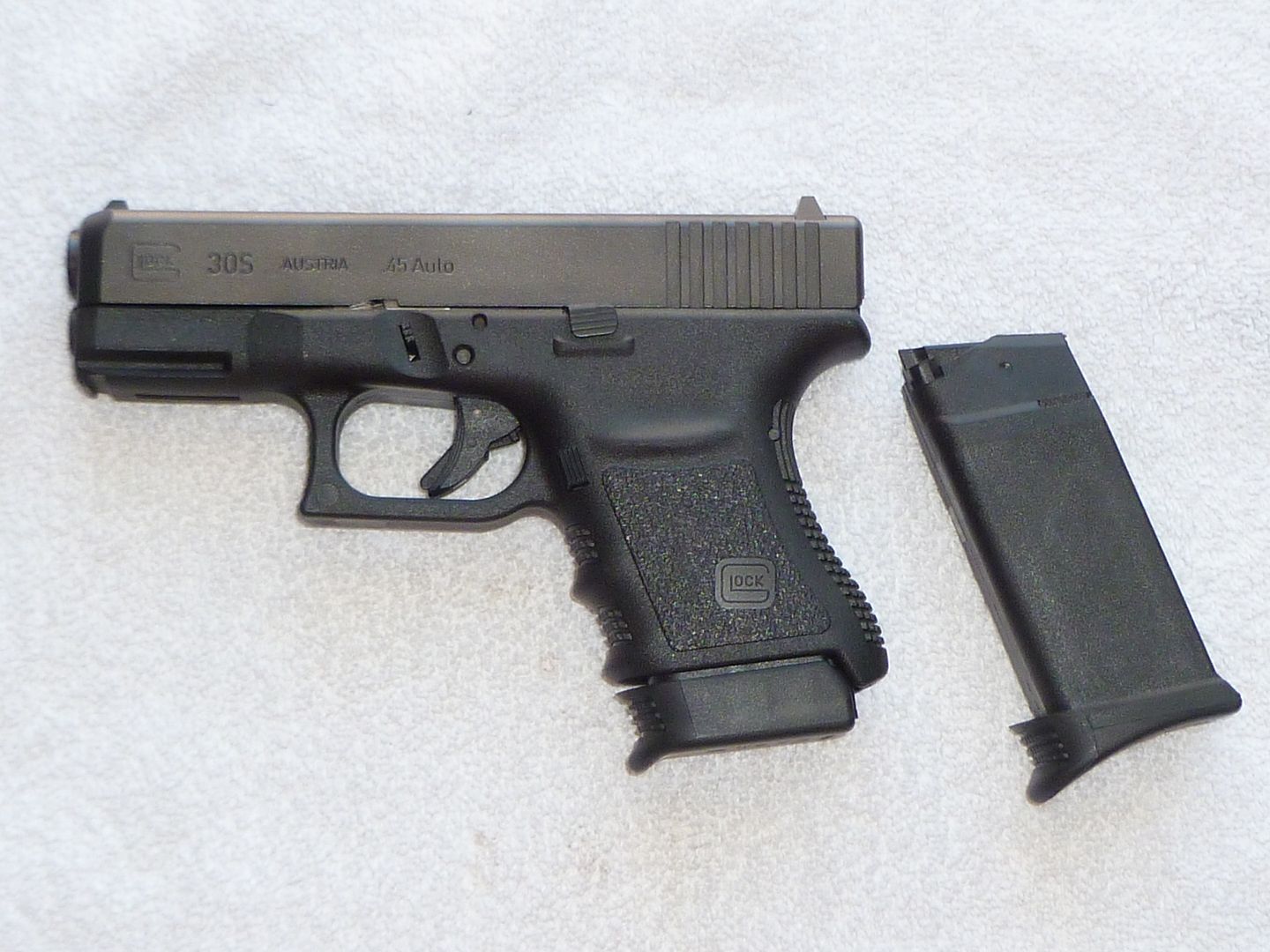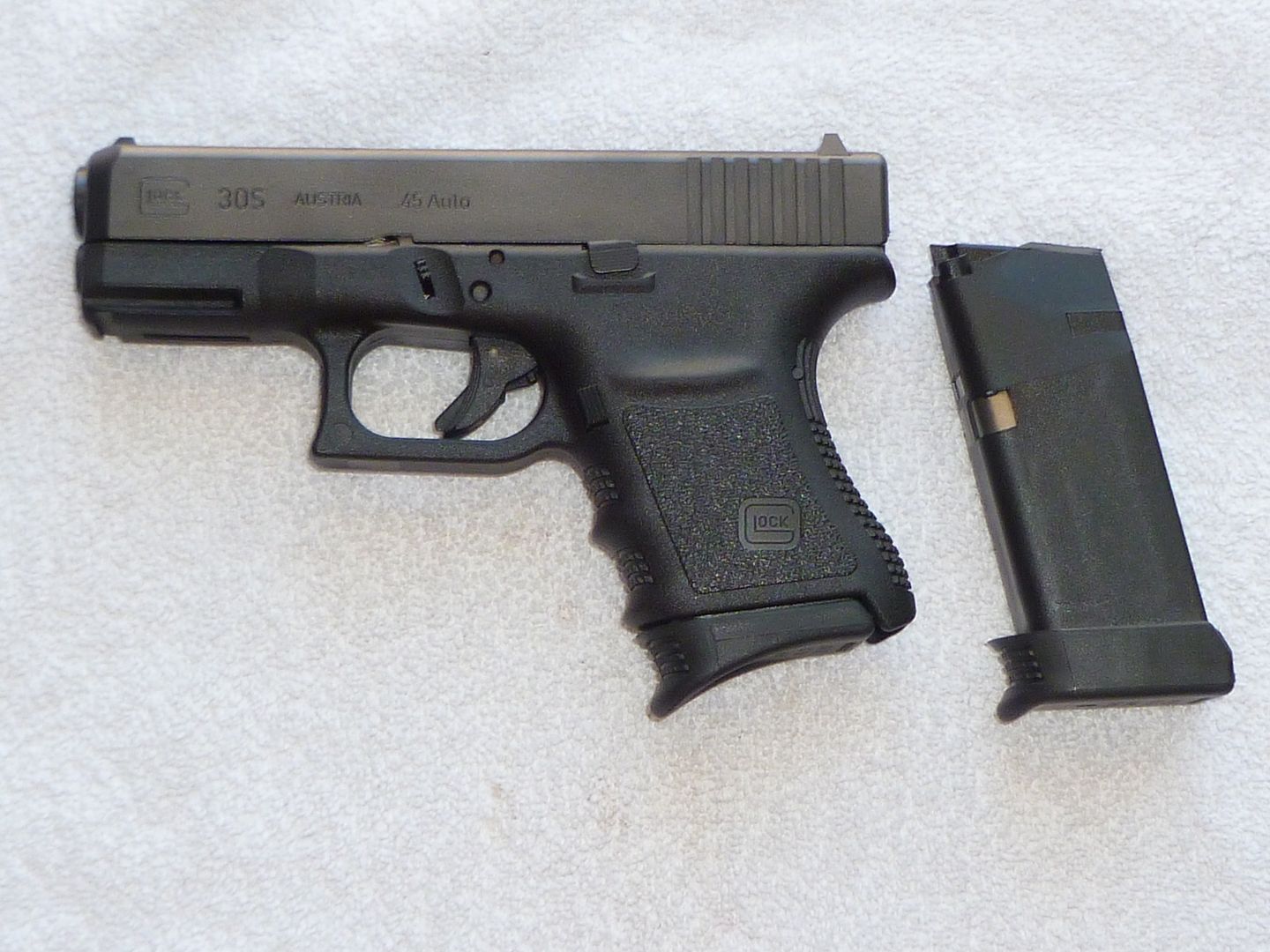 I'm really digging it.
To recap my G30 story;
After much research reading about how guys were making their own G30SF / G36 hybrids, I decided to to that.
So I bought a G30SF with intention of buying a G36 to run that slide on the G30SF.
Well, I bought that G30SF on a Saturday, that Monday they announced the G30S at the shot show..
So I sold my new unfired G30SF, luckily for what I paid for it, and went on the search for the G30S.
After losing a few GB auctions, a guy put one up starting at $700 with a buy it now price of $750 so I bought it.
My FFL only charges $15 for transfers.
I probably paid a little too much, but I'd rather pay than wait it out.
At that time there were only 2 or 3 auctions for the G30S at a time.
Looks like now there are a lot more of them.
I have no regrets..
I'm pretty new to 45ACP pistols, never cared for the caliber until I bought my G21.


Thanks..