I picked up a 2014 Street Glide Special mid June 2022. Bike came with a stage 2, consisting of air cleaner, 2-1-2 header pipe and Vance & Hines monster rounds and a cam set.
The day I picked it up.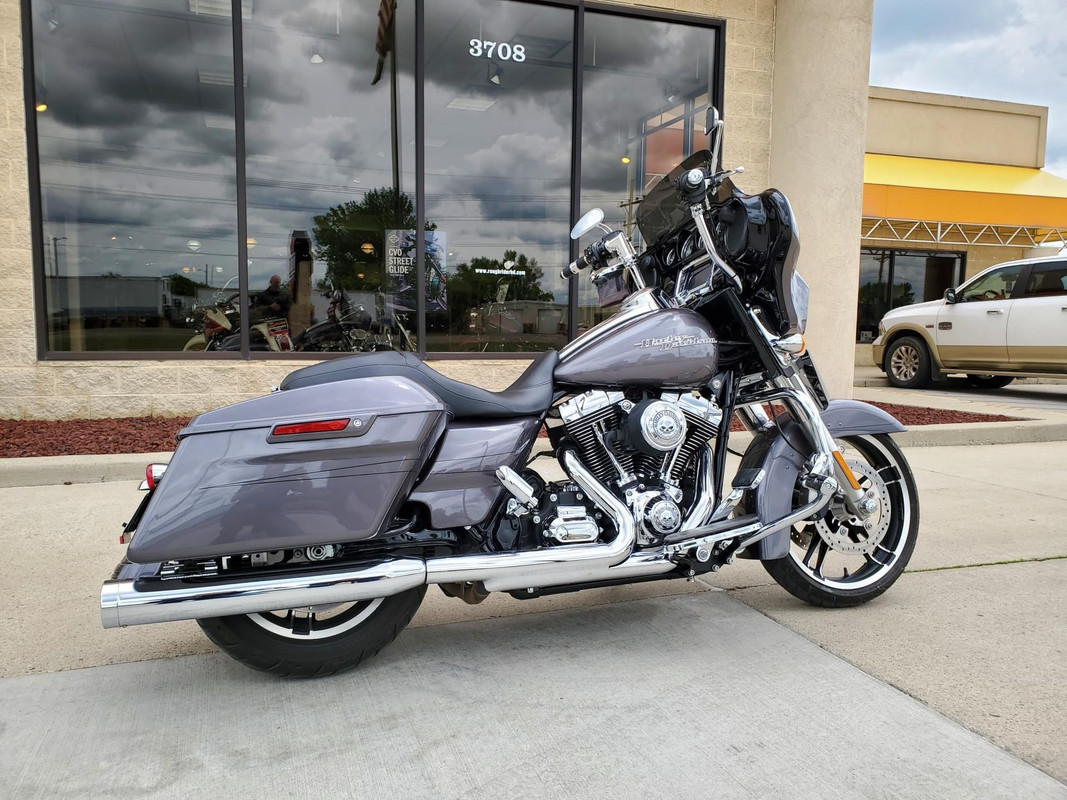 Had a black tour pack painted to match, added a Mustang Super touring seat and led brake and turn lights.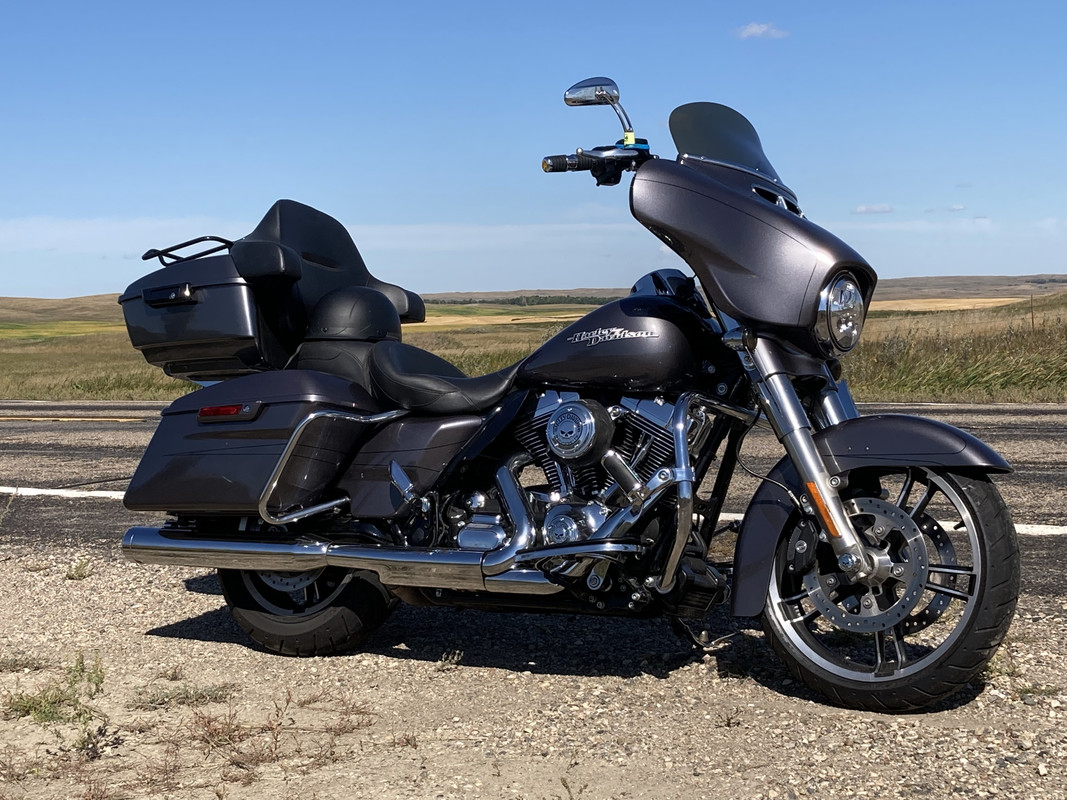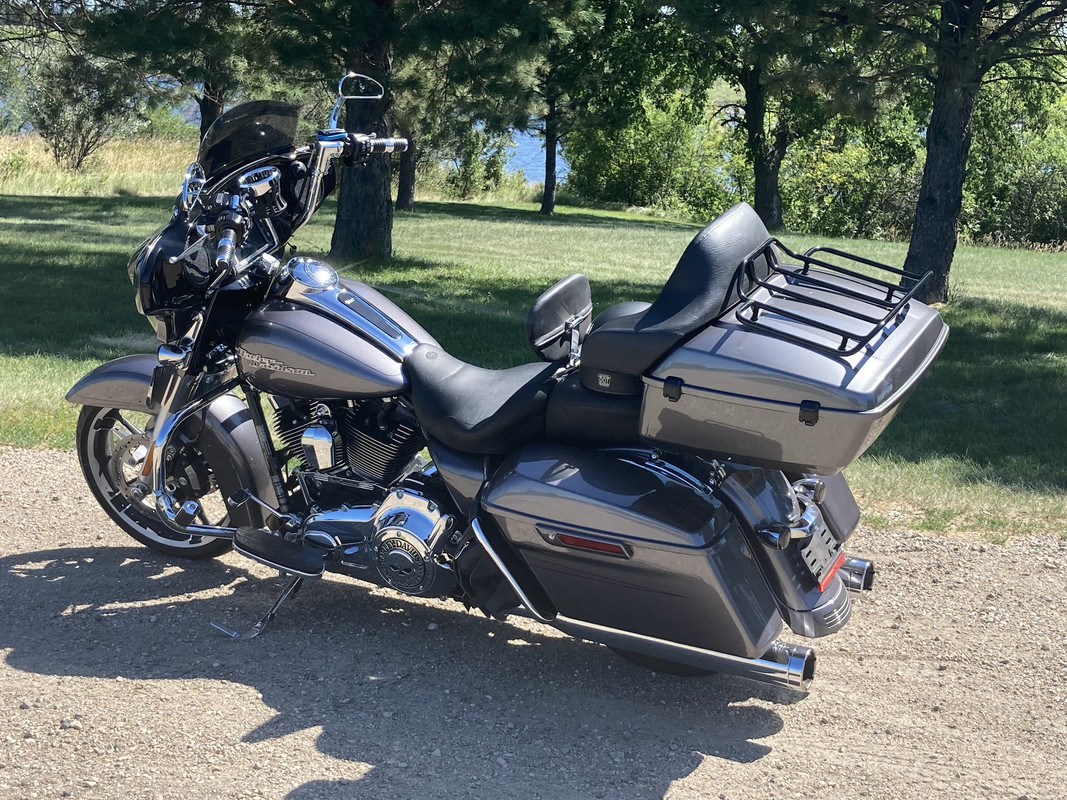 Decided the luggage rack and latches on the tour pack needed to be chrome and added a running, brake, turn led light to the tour pack to increase visibility. And I swapped out the factory rear shocks for a pair of Legends shocks.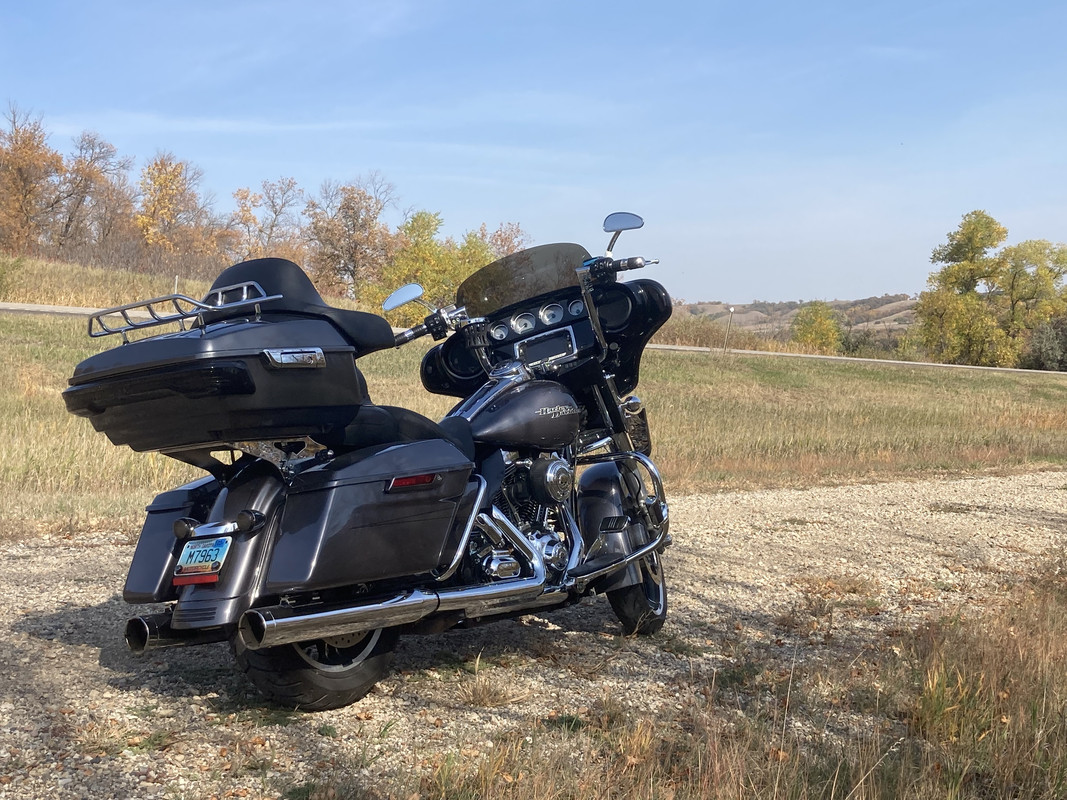 Bike rides like a dream and looks kinda nice IMNSH opinion.
---
"Let us speak courteously, deal fairly, and keep ourselves armed and ready."

President Theodore Roosevelt

"The very atmosphere of firearms anywhere and everywhere restrains evil interference - they deserve a place of honor with all that's good"
-- George Washington