Hello guys,
After several weeks of owning this gun, I was finally able to take it to the range today. If you remember, I debated for a while as to what optic to put on this gun. I finally settled on the Trijicon ACOG TA11 with 308 BDC and am very happy with the optic choice.
I started off at 50yds using IMI 147gr to get on paper. The gun hated this ammo. It ran well but grouped like crap. Next was 150gr Federal American Eagle. It ran well and grouped better, but the gun is not accurate with it either. After getting were I wanted to be at 50yds I moved to 100 meters. We are lucky to have 3 100yd ranges as well as a 100 meter range, so my ACOG should be dead on. My accuracy ammo was 168gr Federal Gold Medal Sierra Match Kings. I am happy to report that this gun is a shooter with that ammo. The first 5 shots at 100 meters was a little over 1" and a little high. I made a quick adjustment and she was dead on. The next group opened up just a little, but the next 2 groups were about an 1". I shot a group with the American Eagle 150gr and it was 4-5.
I have some Hornady 168gr BTHP that I will be loading with the brass from today's shooting and will report back as to their accuracy.
All in all, the 3.5 power of the ACOG is a good fit for this gun and did not seem to affect accuracy at all. It hates 147gr and 150gr but loves 168gr ammo. love this gun.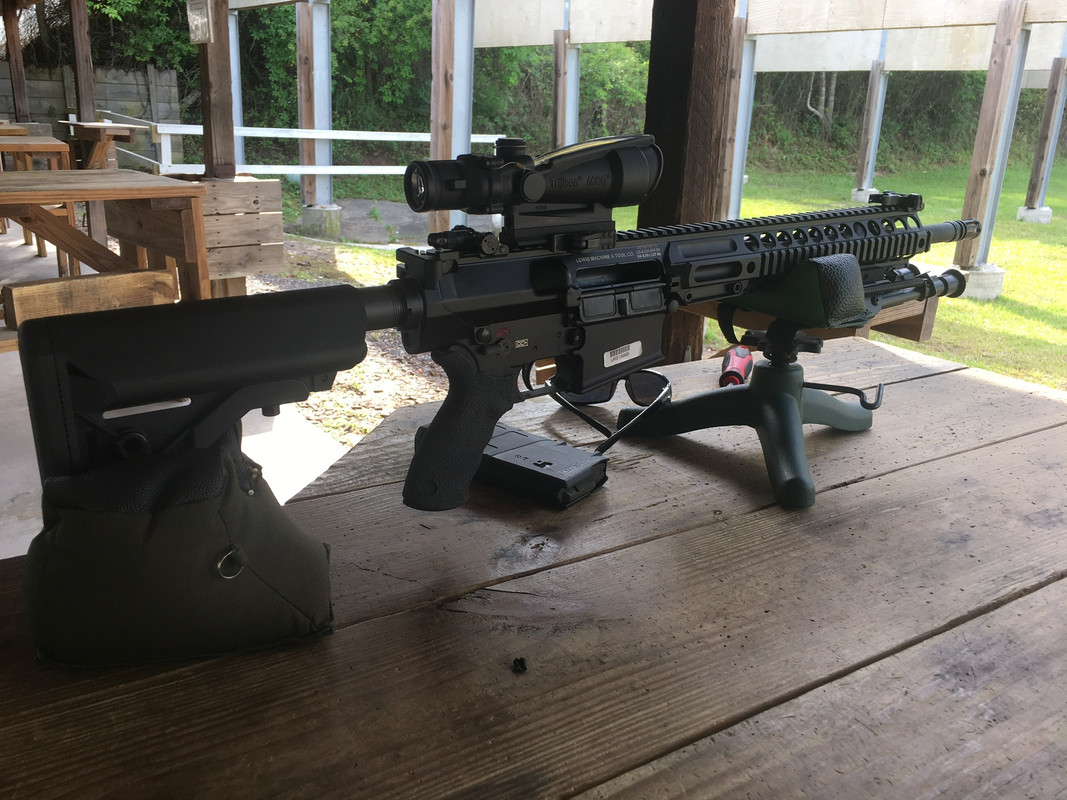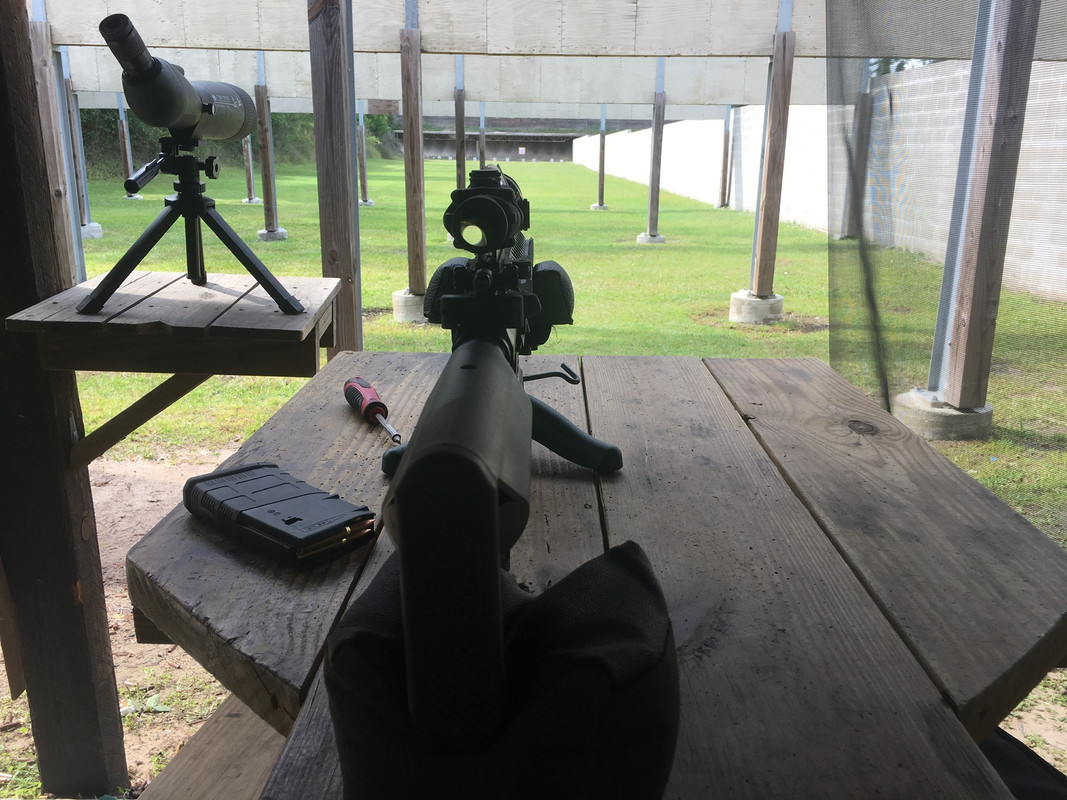 Groups are 5 shots each starting with the center group and ending with the horrible 150gr Federal American Eagle.