Well, I didn't like the Leupold 3-9x50 pictured above and listened to comments about an 18 power scope is optimal I sent the 4-12x40 back and ordered a Leupold 6-18x40 which finally arrived today.
The weather was nice on Friday and I put an early BSA 8-32x50 on it, just to try it out. I was shooting Fiocchi 40GR SV and was pleasantly surprised. 4 of the first 5 rounds hit the target in the light green ring at about 4 o'clock and made one hole, the 5th I pulled and it hit the dark green just above the 4. I was kinda thrilled about the 4 but kept reminding myself that it was only 25 yards

still, it's been a long time since I'd put more than 3 in one hole.
Then two old guys (probably mid 60's, so they're my age) came over and kept asking me questions and my concentration fell apart, but I did manage to walk my shots into the red.
Then my wife called and wanted to know where I was and how we we're going to be late for dinner with friends, but hurried to shoot 5 at the 50 and they sucked, but since we're all friends here, I figured I'll survive the roasting

Hopefully tomorrow or Friday will be better.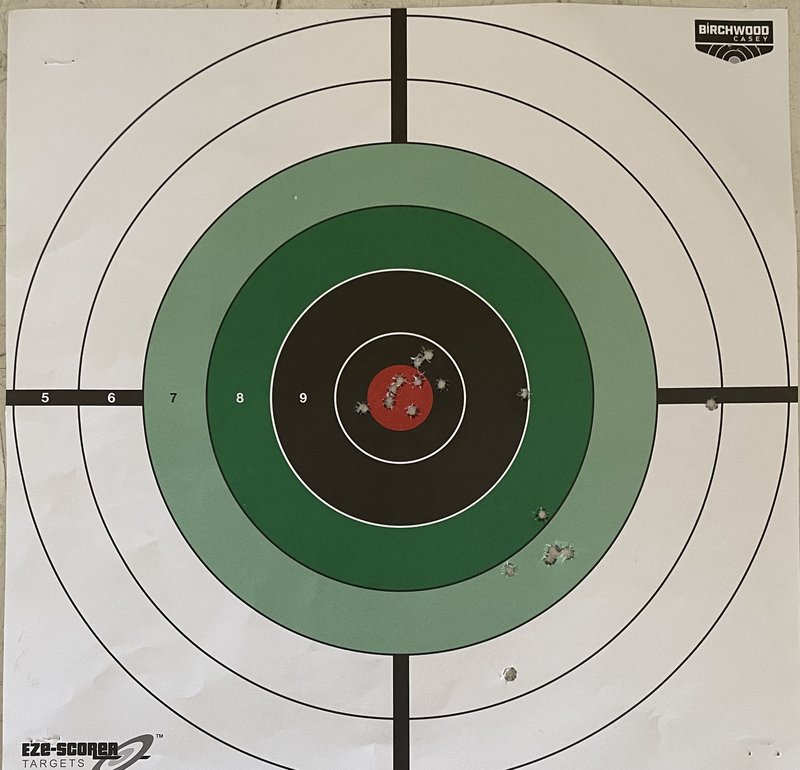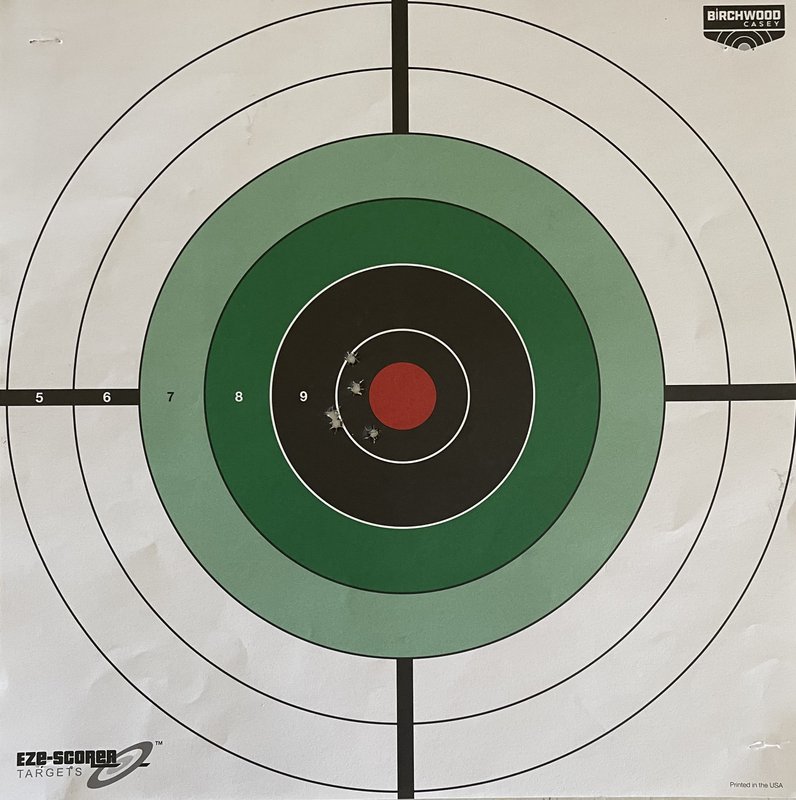 If you really want something you'll find a way ...
... if you don't you'll find an excuse.

I'm really not a "kid" anymore ... but I haven't grown up yet either