I picked up my truck at the service shop today, and the mechanic showed me a box of ammunition (photo below) and asked me whether I knew what it is. No, I do not.
It is a box of 25 rounds. He has 19 boxes, 475 rounds total, and he would like to know what it is and what it's worth.
Can anybody here answer these questions?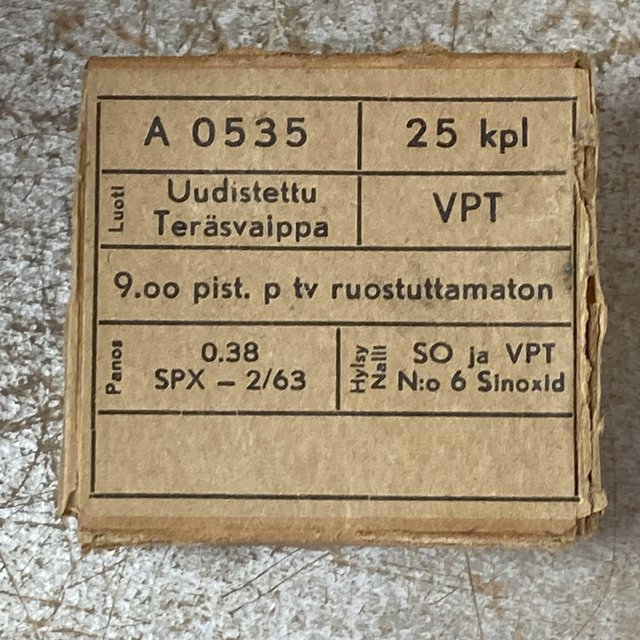 It looks pretty close to standard 9mm FMJ, but I would like to confirm this if anybody knows for sure, and find out bullet weight and velocity -- standard? +P? Might be 124 gr NATO? If NATO, I might want them for my P7.
There is a red ring, maybe 1mm wide, around the the bullet at the mouth of the case, if that helps with the ID.
---
Any cocktail can be a shrimp cocktail if you put your mind to it, and if you carry lots of loose shrimp in your pocket.

הרחפת שלי מלאה בצלופחים