Originally posted by Edmond:
This belonged to a great friend of mine. We were in the Army together. We went to basic, OCS and field artillery school together. Lived together in an apartment in Lawton, OK. A few years after he got out, he was in law school in Knoxville and committed suicide. I had just texted him a few weeks prior. His mother texted me from his phone and we stayed in touch. She found out how close we were and sent me his guitar.
Beautiful Gibson Hummingbird. Few days go by that I don't think about him.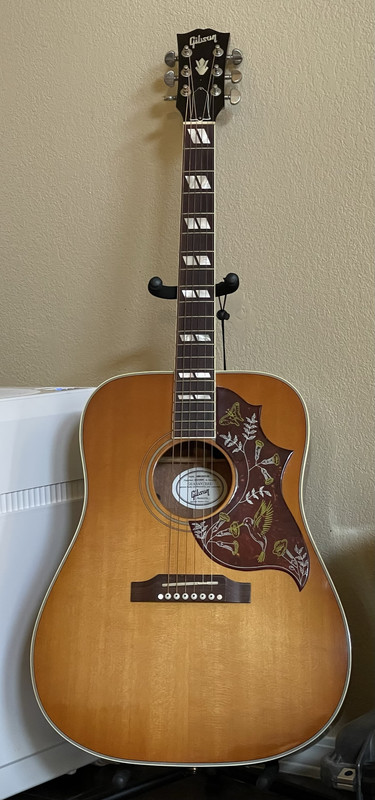 [/url]