He managed to wait for me, and I got to spend an hour and a half or so with him. I had a glimmer of hope that maybe the subcutaneous fluids mentioned one page one might be just what he needed, and that maybe they were used to dealing with pet owners who don't want to go to the effort and money… until they brought him in the room. That hope vanished. He was barely there. So limp, so weak. He was just hanging on so I could say goodbye. So I did. They gave him a shot to ease his struggle, and he breathed his last at 7:02 PM last night, and I truly feel like I lost a piece of my soul when he laid limp in my arms.
I took him to the crematory this afternoon, and lost another piece. I wanted to bury him in the back yard, but our house is on the market, and we drive away for the last time on the 8th, and my wife wouldn't have it for all the reasons. Some time next week, I'll pick up his ashes, and a polished river stone laser engraved with his name and paw print.
With his body, I also gave the lady at the crematory two little knit pillows my mother made for my son that Marley immediately claimed as his own. I don't think my son ever even touched them. Marley used to drag them around the house and loudly hump them the minute my wife left the house, and in his later years used to aggressively do so right in front of me. I have no idea what that was about, but it was his way, and it was my way to tell him "you're a sick fuck, you know that, right?" Anyways, it seemed fitting that his harem go to cat Valhalla with him. Marley had more life left in him than those pillows did when I handed the cat carrier over to the nice lady. This makes me laugh. Not a lot of laughs in the last day or so.
When we get where we're going, wherever it ends up being, we're going to set up a little memorial to him. My son is taking it better than I thought he would, but you never know with kids. I think I'm easily the most devastated. Typing this was hard. Today was hard. Yesterday was almost unbearable. I'm not going to even get into the lost luggage with a Glock 19 in it and my cell phone getting bricked while navigating to the animal hospital. The world was against me, but God was with us, and gave us each other to walk the road with together until my old friend could go no further. Rest easy until I see you again, Mr. Cat.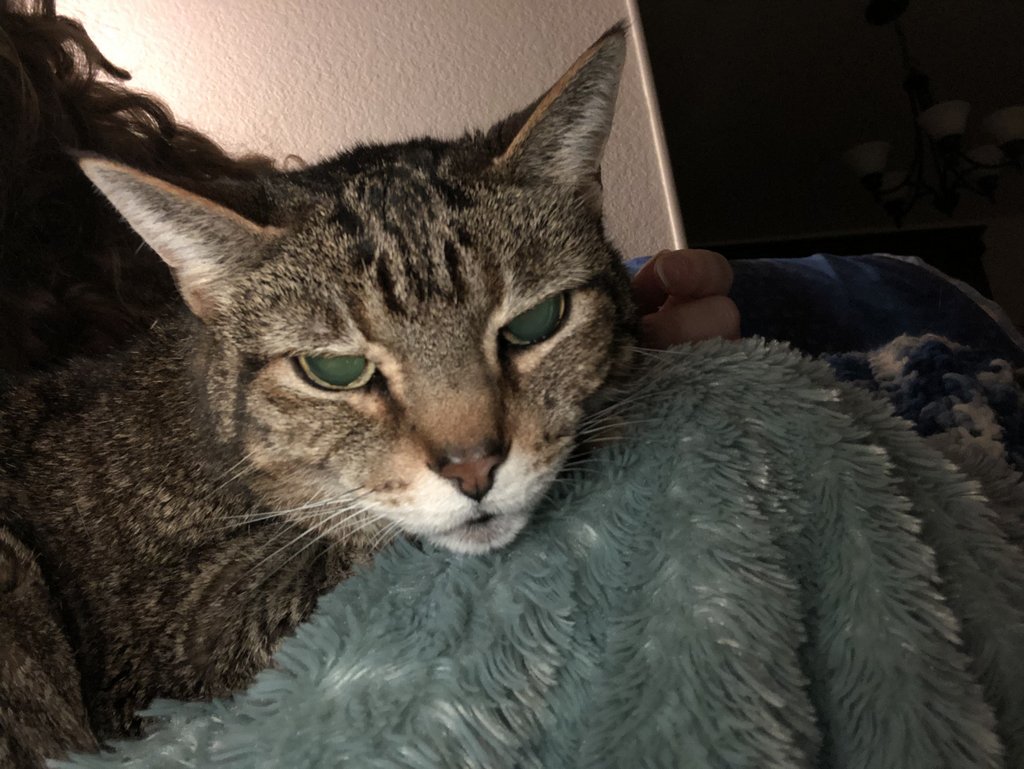 Thank you all for the kind words. I'm home alone with this, and I feel really alone with this. The posts helped.


______________________________________________
I believe in the 25th amendment.