quote:

Originally posted by Orguss:
The view was breathtaking in person but the iPhone camera failed to capture it well.
More times than I care to count I've tried to capture what my eyes were seeing at the time and failed miserably--regardless of the camera.
Going through a set of photos I took yesterday with my new-to-me Canon 20D at an antique/classic car museum: So many of them are just "meh," and others downright "toss it."
Other times I've captured the nicest photo with the most common of camera.
E.g.: Here's a picture of a Consumer's Power contractor welding a new tap onto the gas main in front of our home.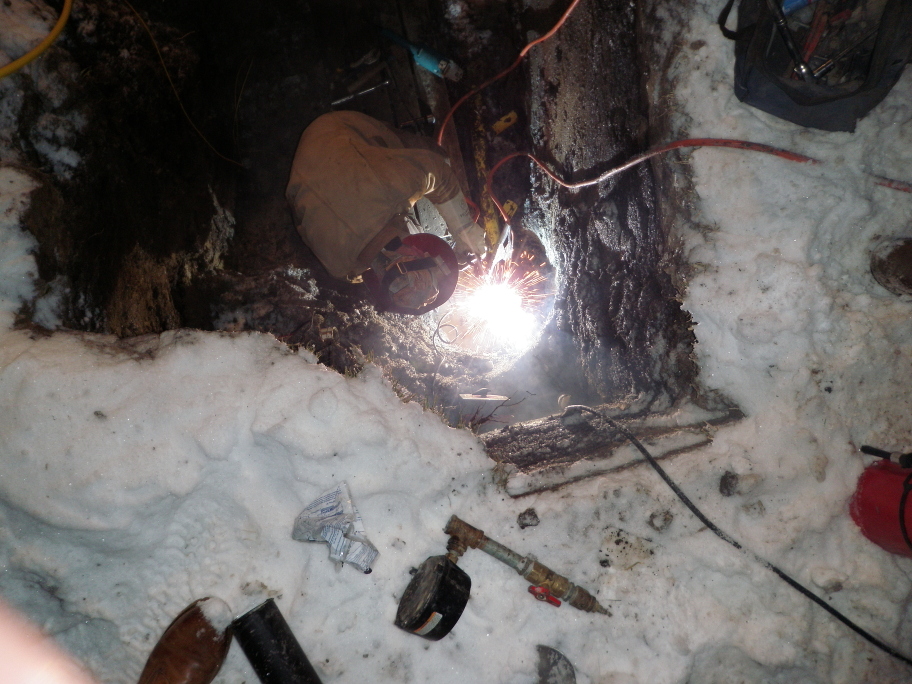 Camera is a lowly Olympus StylusTough 6000 point-and-shoot. I couldn't actually
look
, because welding, so I got as close to the edge of the hole as seemed safe, stuck my arms out, eyeballed the general position and angle of the camera out of the corner of my eye, and snapped.
I was amazed it came out
at all
, much less as good as it did. (It's one of my favourite photos I took of all time.)
(And, yes, for those who are wondering: That gas main was pressurized. Yeah: Blew my mind, too.)
---

"America is at that awkward stage. It's too late to work within the system,,,, but too early to shoot the bastards." -- Claire Wolfe
"Whenever somebody uses 'liberal,' when what they really mean is 'leftist,' they immediately lose my attention." -- Me