For what it's worth, when I wrote to S&W about this issue for my 19-6, they told me that the gun is safe to shoot with any factory .357 ammo.
That said, I only buy 158 grain as I don't want to tempt fate.
I also find I don't shoot all that much full house .357 from the 19. My Ruger GP100 handles the hard stuff better, and the 19 is too pretty to screw up.
Obligatory pic...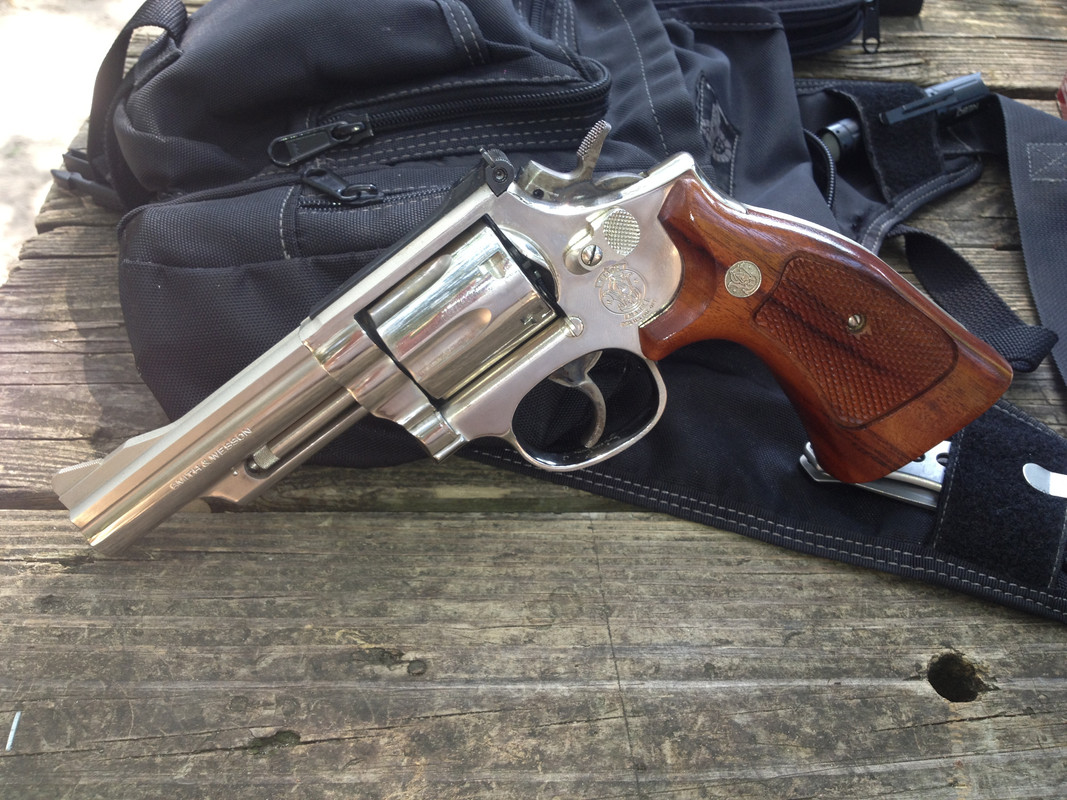 ---
"We may consent to be governed, but we will not be ruled." - Kevin D. Williamson, 2012

"All the citizens of this land are of right freemen; they owe no allegiance to any class and should recognize no task-masters. Under the chart of their liberties, under the law of high heaven, they are free and without shackles on their limbs nor mortgages upon the fruits of their brain or muscles; they bow down before no prince, potentate, or sovereign, nor kiss the royal robes of any crowned head; they render homage only to their God and should pay tribute only to their Government. Such at least is the spirit of our institutions, the character of our written national compact."

Charles Triplett O'Ferrall of Virginia - In Congress, May 1, 1888