quote:

Originally posted by 12131:

quote:

Originally posted by mojojojo:
Given the USPS's notoriety for fucking things up I'm sure where the blame lies.

http://sigforum.com/eve/forums...0601935/m/4900010564

I'd say, Commandments #5 and #9 fit OP's position quite well.
Ya beat me to it, Q

Funny, given the discussion, but it wasn't until last night I remembered that, when I sold my 03A3, I was very careful to note this: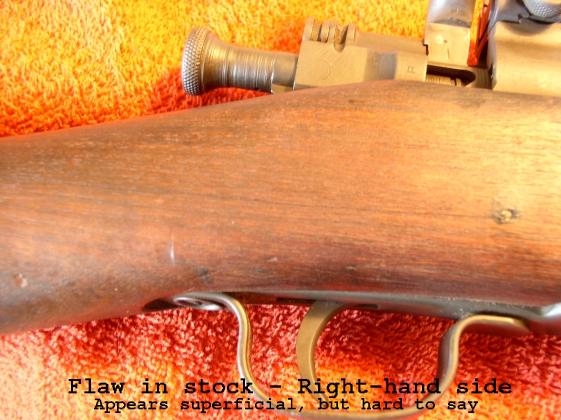 Don't see it? How about now?
If I'd wanted to make that crack invisible, it would have been trivial for me to take the photo of the stock in such a manner that it would have been. In fact you probably would never notice it in this photo: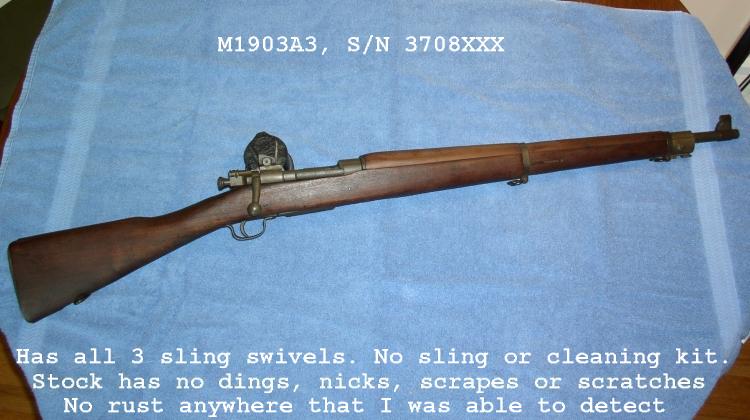 (For those interested: You can substitute "lg" for "sm" in each of those image URLs to get the full-size photos.)
Having had some small experience in woodworking, and having studied the behaviour of wood fairly extensively (it's my engineering mindset), I knew that crack might be an issue and it might not. Such is the nature of wood.
I'd be willing to bet the rent that if the OP went to the Military Surplus Collector's Forum and asked them about it, he'd hear the same thing many here are trying to tell him: Old milsurp rifle stocks do this.
---

"America is at that awkward stage. It's too late to work within the system,,,, but too early to shoot the bastards." -- Claire Wolfe
"If we let things terrify us, life will not be worth living." -- Seneca the Younger, Roman Stoic philosopher
"The dominant media is no more ``mainstream`` than leftists are liberals." -- me