I was pleased to be able to acquire a 1947 vintage S&W K-22. It's a cool gun just to own and shoot, but I'm also using it as a practice tool to become a better revolver shooter overall.
I've been pairing it with other S&Ws at the range, running 12 to 18 rounds at a time through first the K-22 and then whatever other revolver I've brought along.
For this session, the partner-gun was a five-inch barreled 27-2. I don't know the full lineage on either of these guns, but they both see regular range-time.
After a recent session but before a formal cleaning, I wiped them down and took a few pics.
I think my favorite shot is the second one - love those pinned, tapered barrels!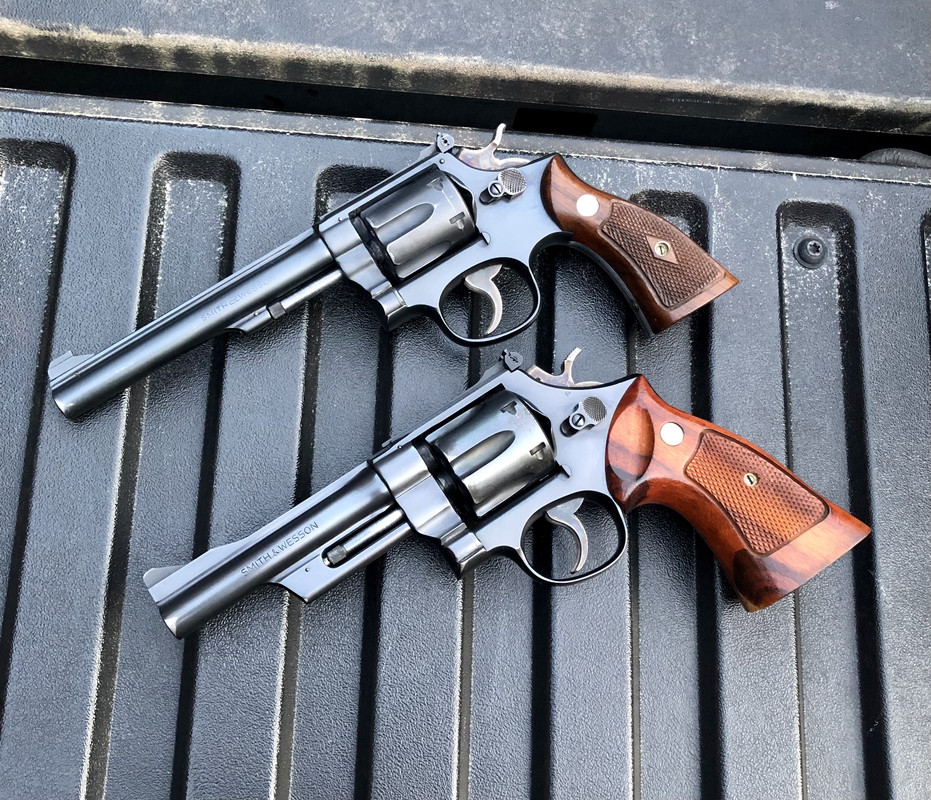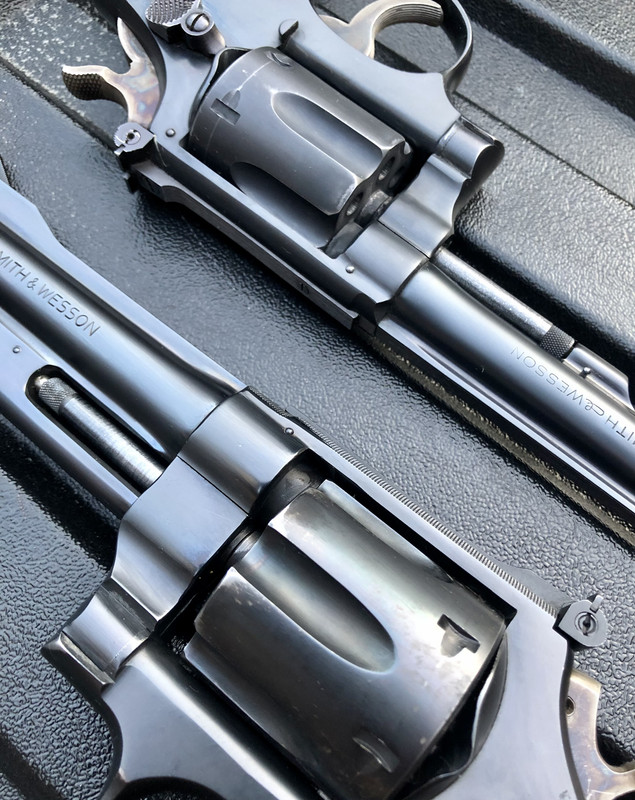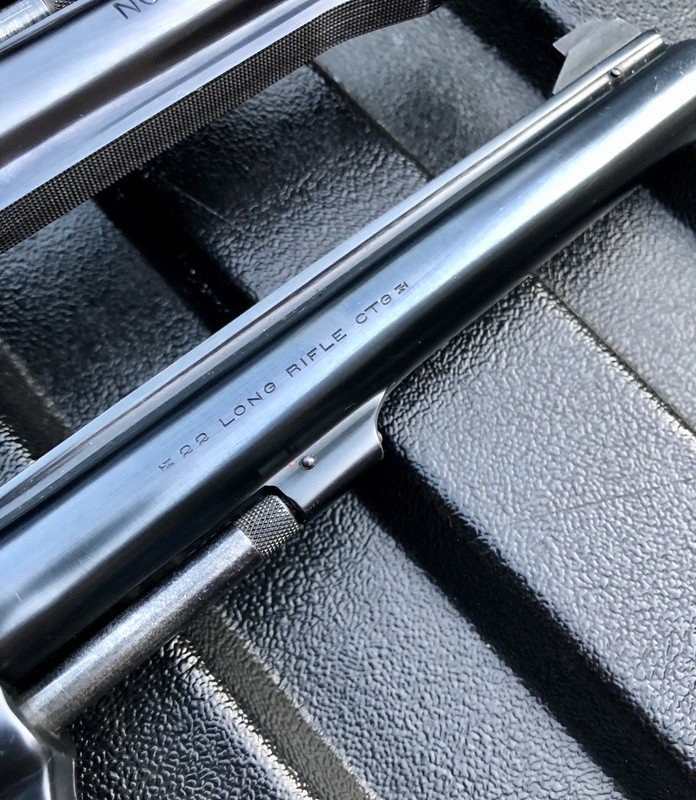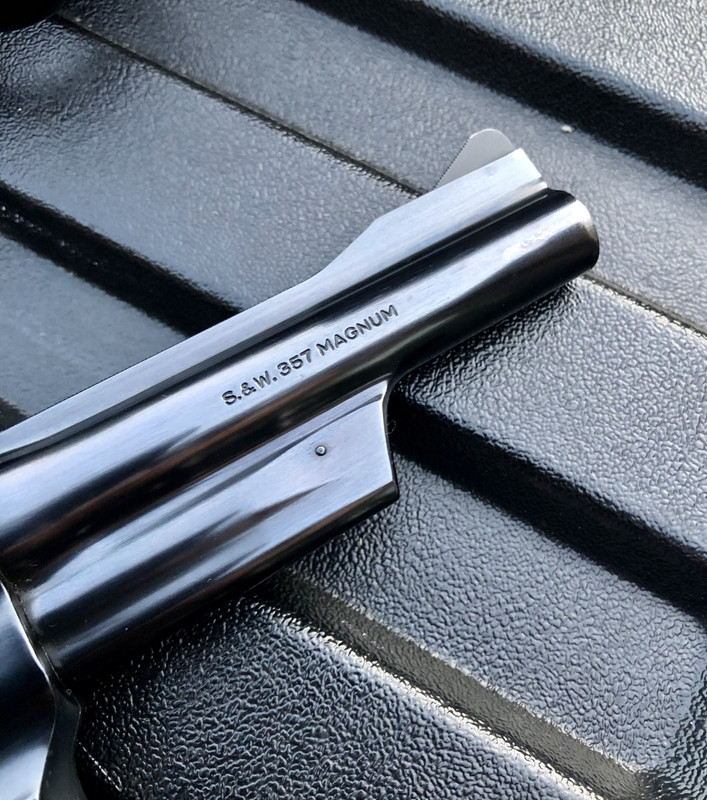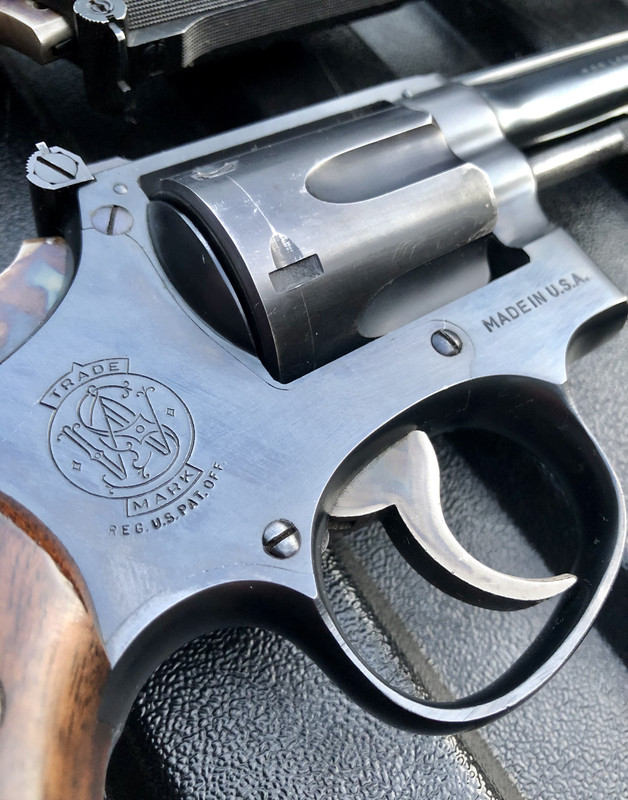 ---
"The sea was angry that day, my friends - like an old man trying to send back soup in a deli." - George Costanza