January 16, 2022, 09:39 AM
JWB 03M5
Photo Test Post: Apologies in Advance.
Made this a few years back, I really hope the pic. works.
January 16, 2022, 09:52 AM
JWB 03M5
OK so it takes a few minutes but then it worked. Thanks for your patience. One more: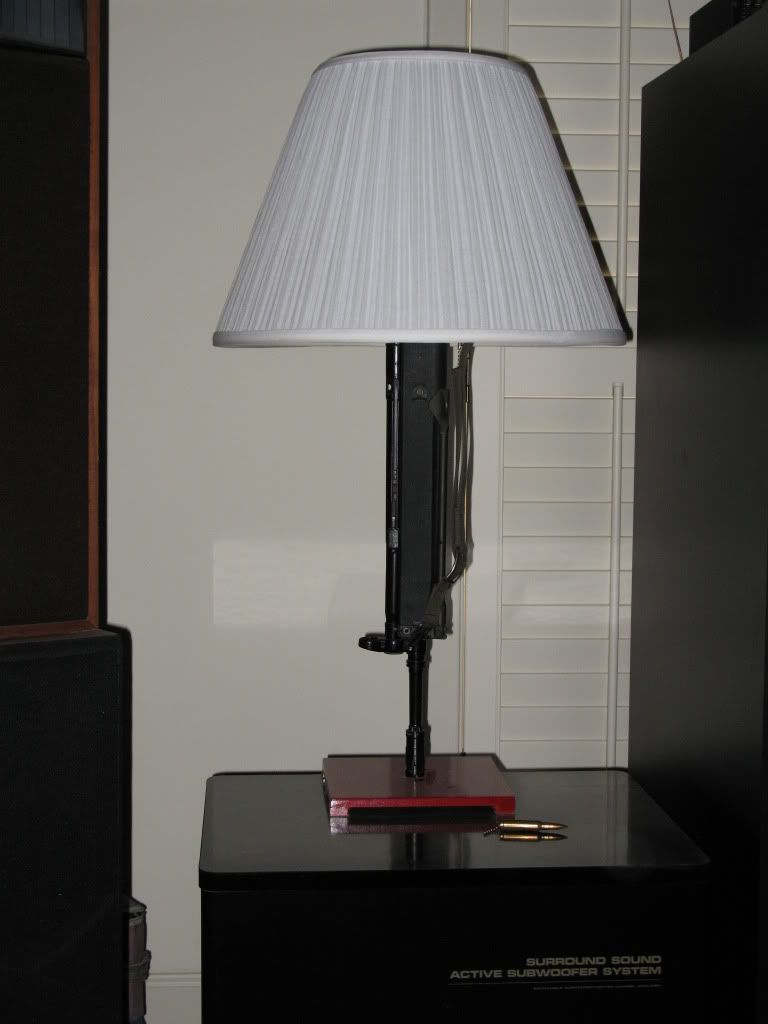 January 17, 2022, 09:46 AM
.38supersig
Yup. Works fine.
January 28, 2022, 11:14 AM
hberttmank
Cool lamp.
January 28, 2022, 05:00 PM
kkina
Light carbine?
February 18, 2022, 08:37 PM
JWB 03M5
Thanks. It was part of a G3 kit I had. Had a dummy round hanging from a chain as the pull switch. Now pull the sling to turn it on.
February 19, 2022, 02:24 PM
Jester814
quote:

Originally posted by kkina:
Light carbine?
hur hur hur