I'm not the original owner of this 3-1/2"-barreled 27-2; far from it, I suspect. It's been used and carried quite a bit by the looks of it. The pictures don't reveal much, but the gun has a lot of wear and what I believe are "honest," hard-won knocks on it.
It came to me with no grips by my choice. The seller had a set of stylish grips that weren't to my liking. I have some factory targets for this frame and also had a set of Eagle Secret Service stocks. What I would REALLY like would be something from the late Deacon Deacon or Blu Magnum grips; alas, Tedd Adamovich of Blu Magnum has now also passed, so we shall see what becomes of that enterprise.
In the meantime, while not the most aesthetically-pleasing, these Pachmayr Grippers feel quite nice and help keep me shooting true at reasonable speed, drawing from concealment and firing out to 10-ish yards or so.
The gunleather is from one of my more recent favorite makers, Barranti Leather. The holster is their CCR OWB holster. Also shown is a brace of their Triple Deuce 2x2x2 ammo carriers.
I know - speedloaders and even speedstrips would arguably be "better" than reloading two at a time. I practice this way a lot and, frankly…I guess I'm just becoming a Fudd about this haha. I admit, I like not being reliant on a separate device (speedloader, strip, etc.) with this gun and those like it.
Not shown is my sturdy gunbelt from A&G Gunleather. I'm a fan of theirs, too, and rotate several of their belts in my wardrobe. Also not shown is a S&W 642 that almost always accompanies me in a pocket holster - perhaps a separate post on that sometime.
I've had the knife a few years. It's the fixed-blade Pocket Drop model from Kistner Knives, carried handily in their horizontal Kydex sheath.
Wait a minute - Kydex?! Perhaps I'm not quite the Fudd I've self-identified as LOL!

Anyway, enough blather and on to the pics. It all carries quite nicely together.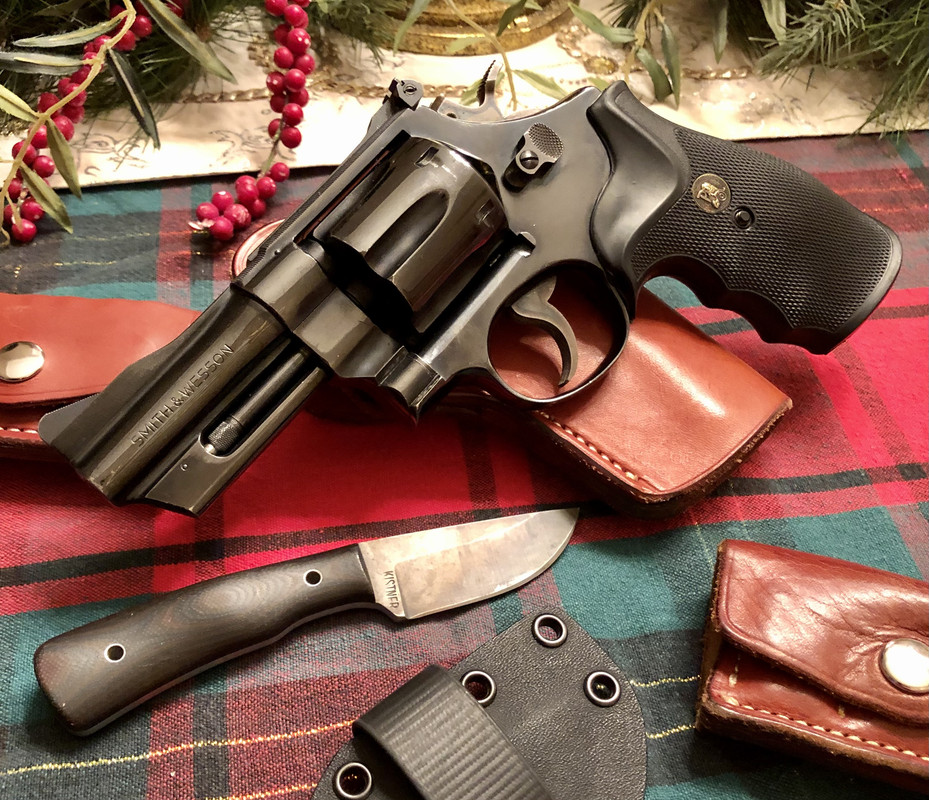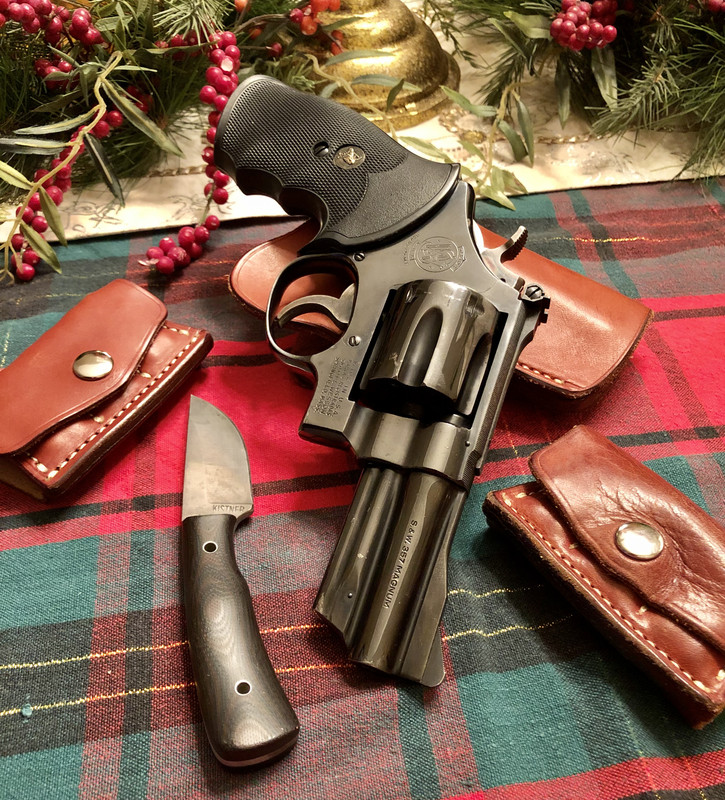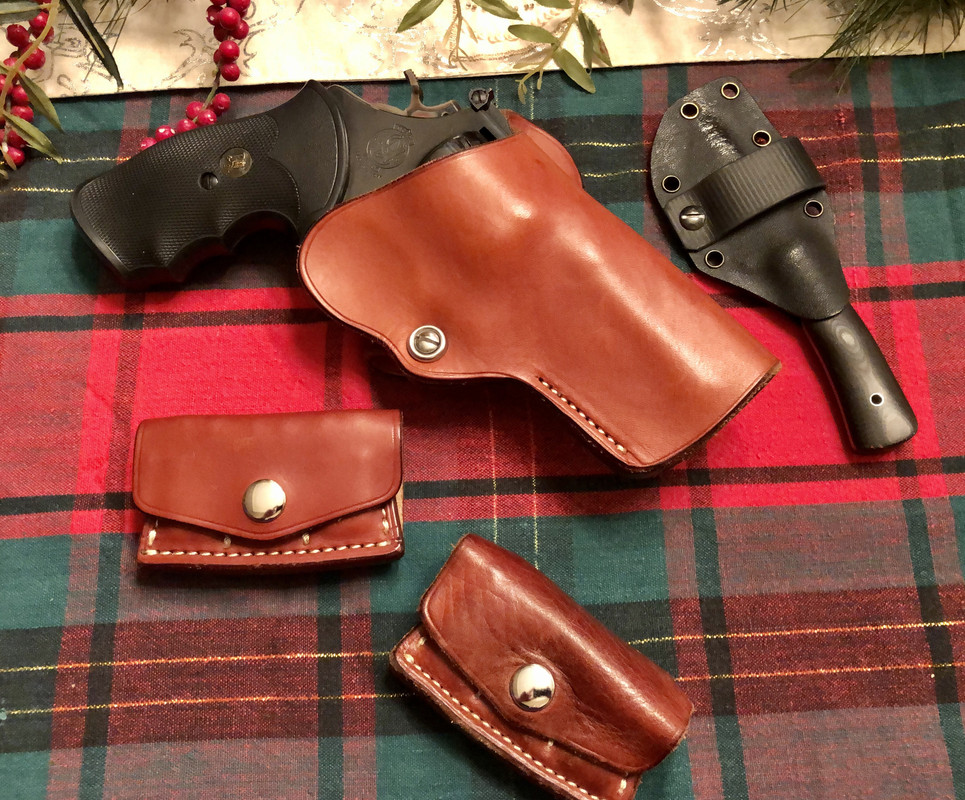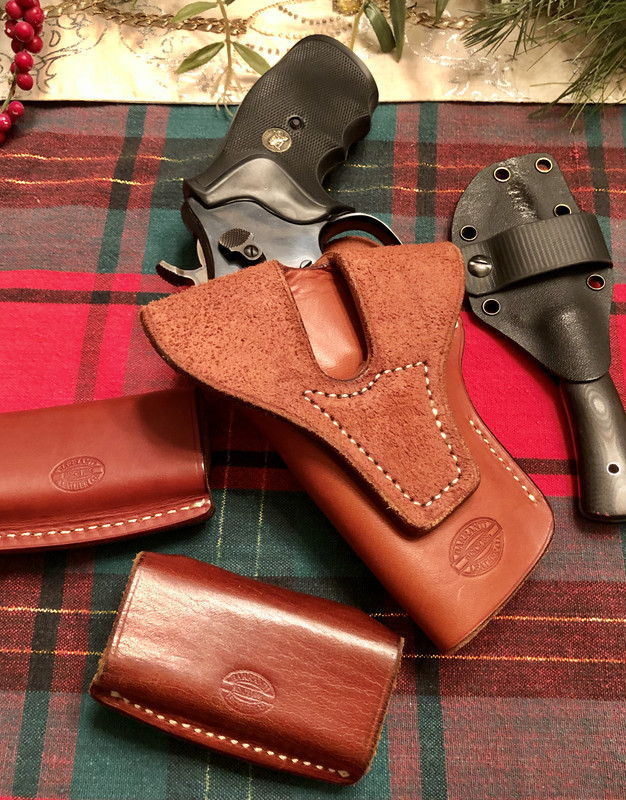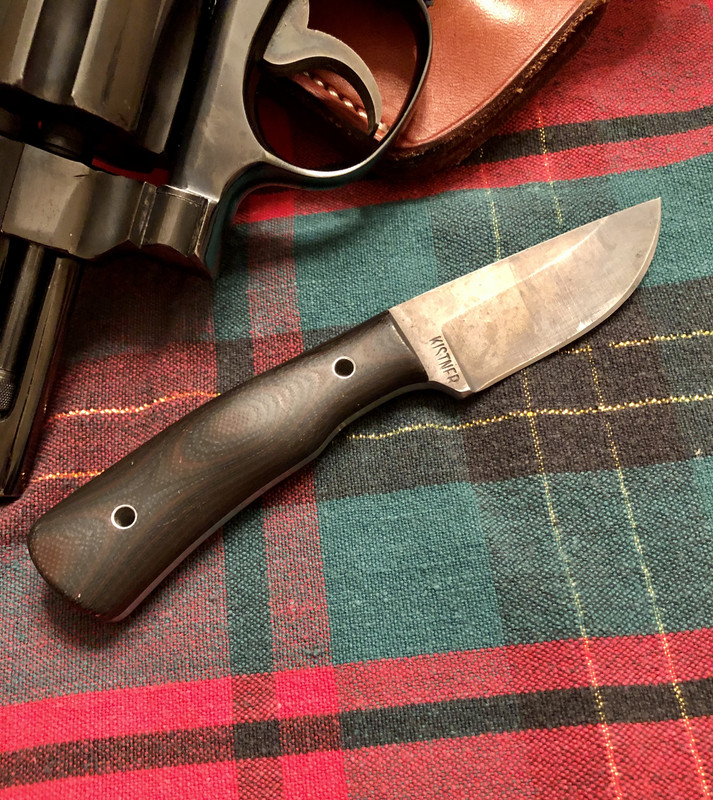 ---
"The sea was angry that day, my friends - like an old man trying to send back soup in a deli." - George Costanza