Originally posted by Chowser:
Grips arrived. Ready to surprise my son for his 15th birthday at the end of the month. For those that don't know, it's from the Resident Evil video games.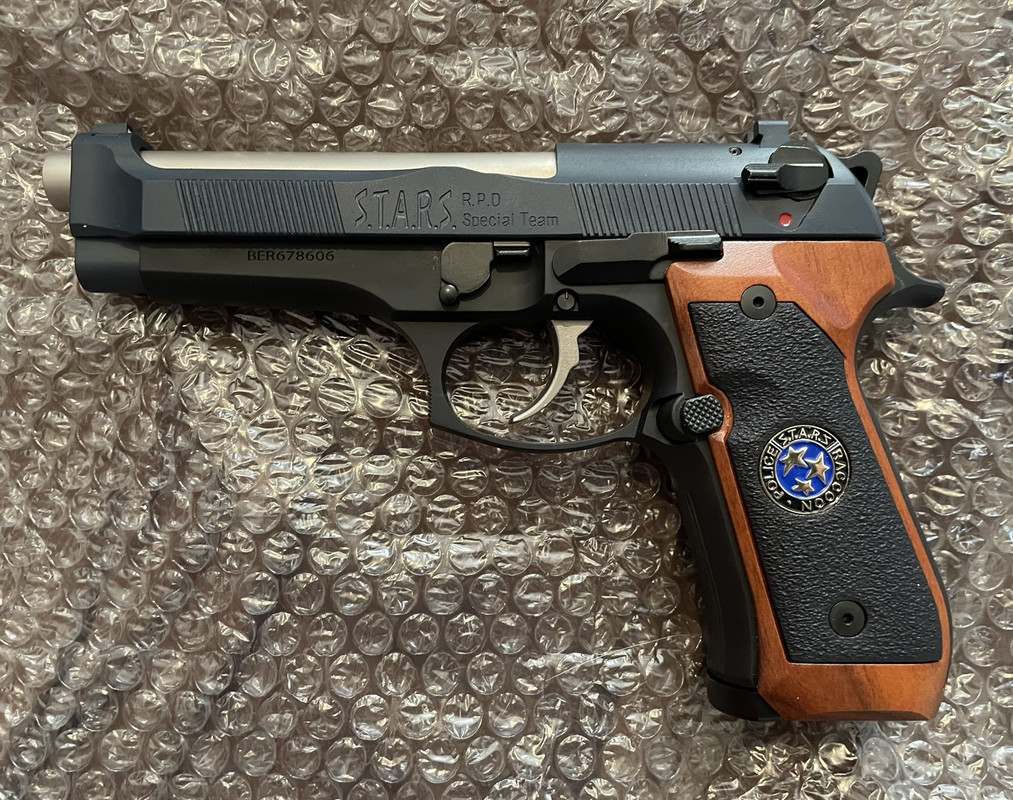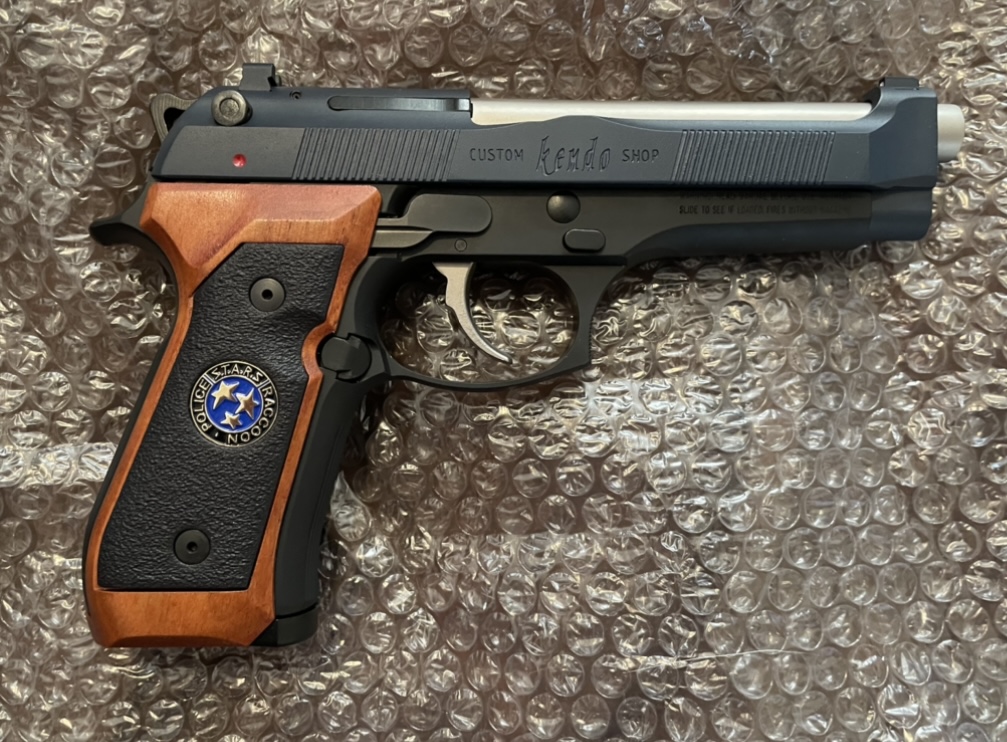 Not an exact replica but in the style of Chris Redfield. Lots of different things went into this one. My old Brig modified with:
Slide engraving and coating by Middlebranch Machine.
G decoker with right side delete by WAL.
Barrel in CPII by CCR.
NP3 trigger and Optimized Trigger Bar from LTT.
Elite hammer and extended mag release from Beretta.
Grips by Collector Design Works.
I have grips coming from DS Grips as well. Working on another Beretta for those.