Originally posted by vthoky:
I called a not-too-far-away Seiko retailer today to ask about a couple of "Monster" variants. A moment later I got a flurry of text, telling me which models I requested were in stock there and offering an alternative.
The alternative offered was Seiko's SRPG57K1 -- the "Prospex Save The Ocean Special Edition Diver's 'Antarctica'" Monster.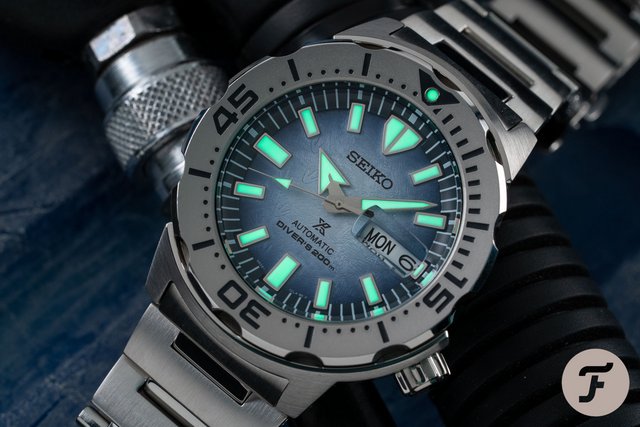 (Image from Fratello Watches)
Bigger pic
here
.
It's not something I think I'd buy, but I can't deny the coolness of the tiny "penguin prints" on the face.
Fratello article here.