SIGforum
Show that knife in your office desk drawer that you use often
August 28, 2020, 08:41 AM
RichardC
Show that knife in your office desk drawer that you use often


_____________________

August 28, 2020, 10:54 AM
Z06
I rotate these...


________________________________________________________
The trouble with trouble is; it always starts out as fun.
August 28, 2020, 10:41 PM
Nismo
Probably this Gerber EAB.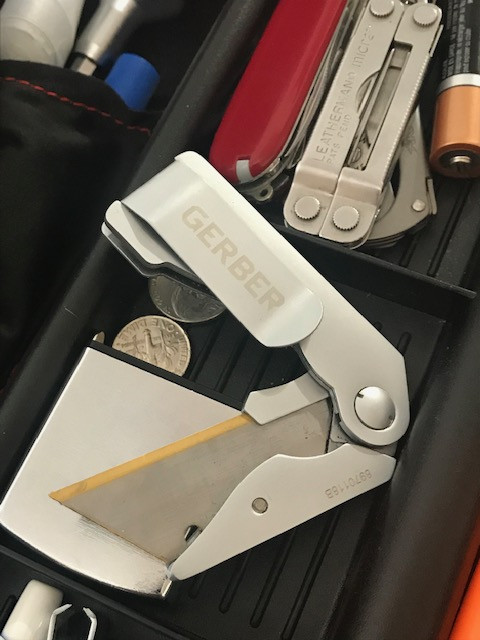 August 28, 2020, 11:43 PM
rangemaster
https://imgur.com/gallery/3lnsaS5
August 30, 2020, 09:36 AM
hjs157
I received this little Zippo knife as a vendor perk sometime in the early 1990's. It was in my office desk for ~25 years and now resides in my desk at home. It has opened more packages and pulled more staples than I care to recall.
August 31, 2020, 02:23 PM
BennerP220
Here's what I reach for the most sitting at my desk: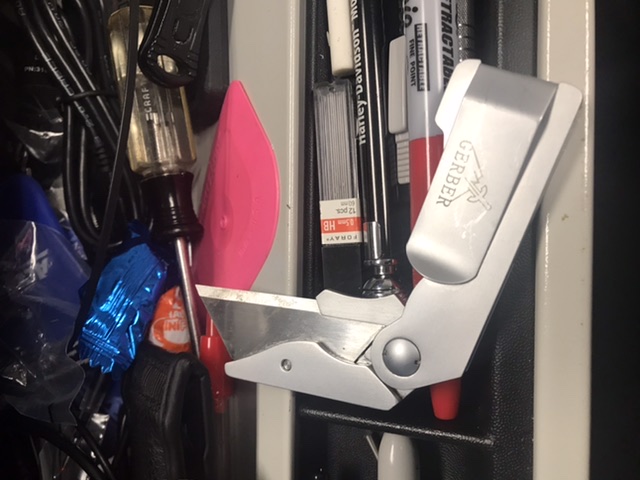 August 31, 2020, 05:55 PM
jhe888
Mine is a little SAK Rambler (the small one with four blades) I got from a vendor years ago. It always comes in handy
---

The fish is mute, expressionless. The fish doesn't think because the fish knows everything.

September 02, 2020, 08:04 AM

Rev. A. J. Forsyth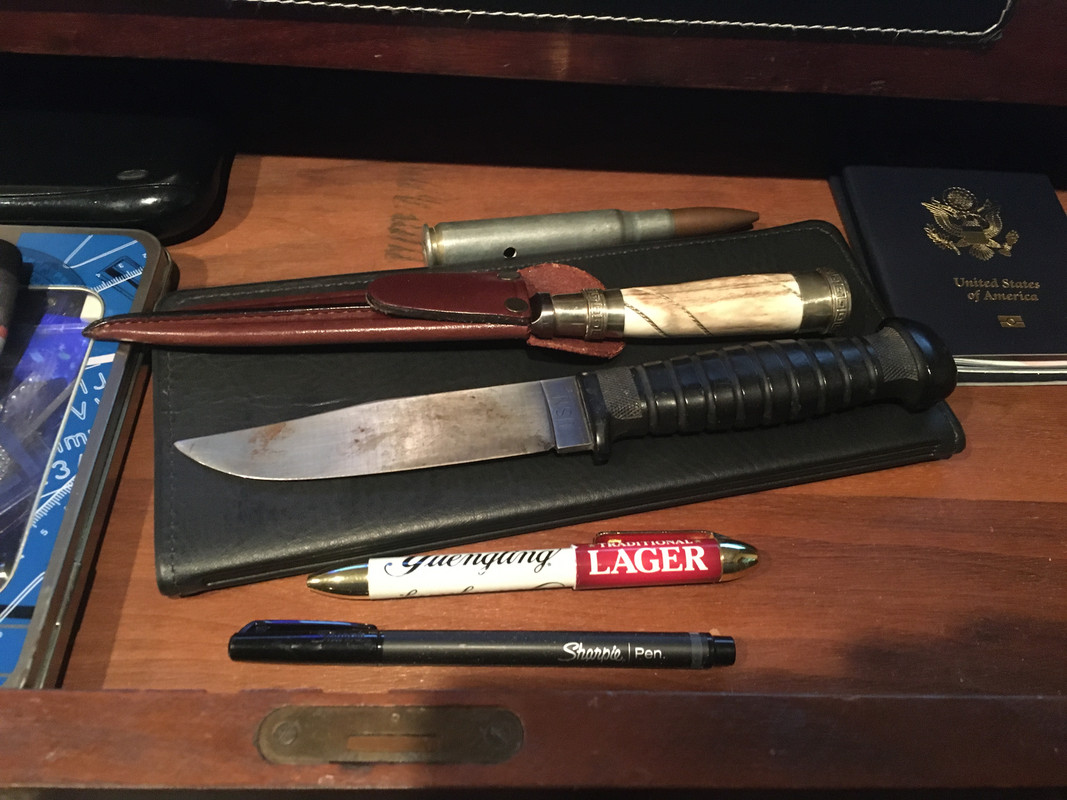 WWII deck knife that has seen better days, used for apples and whatnot.
Gentleman's Gaucho blade for the many BBQ invites.
September 10, 2020, 04:30 PM
SIGWolf
Helle good knife!
---
"But, as luck would have it, he stood up. He caught that chunk of lead." Gunnery Sergeant Carlos Hathcock