This is another item from the ongoing smorgasbord of fine arms from KGB Customs. KGB installed the solid Harrison trigger at my request; beyond that, the craftsman behind the rest of the work is, at this time, unknown.
Enhancements to this pistol include a lowered ejection port, checkered frontstrap and mainspring housing, and a grip safety relieved for an aftermarket hammer. Of additional interest are the sights - this is a set of "King-Tappan" sights, apparently designed by the late gunwriter / survivalist Mel Tappan and sold by King's Gunworks. There are likely those of you out here far more in-the-know about these - feel free to update or correct me, as this is my first and rather belated exposure to these sights in-person. It's my understanding that they were quite "the thing" in their heyday.
The stag grips were my addition. They give a hint of that "Longmire" look haha...I have come around in a big way to grips like this on the right gun, and the frame-checkering this gun offers helps keep things anchored along the way.
I've put about 300 rounds through this gun so far with, Lord, willing, many more to follow. It shoots quite well for me.
As shown here, the gun was still dirty from the range but more or less wiped-down. Gunleather is what I was already wearing that particular range-day: a Bruce Nelson Combat Leather (from Erik Little's BNCL "revival") Summer Special IWB holster and a Milt Sparks S4C magazine pouch.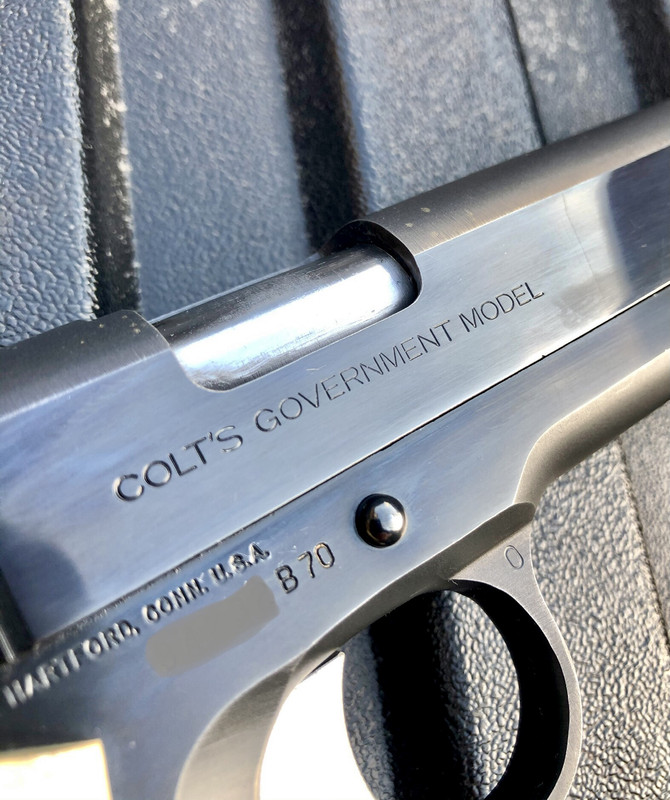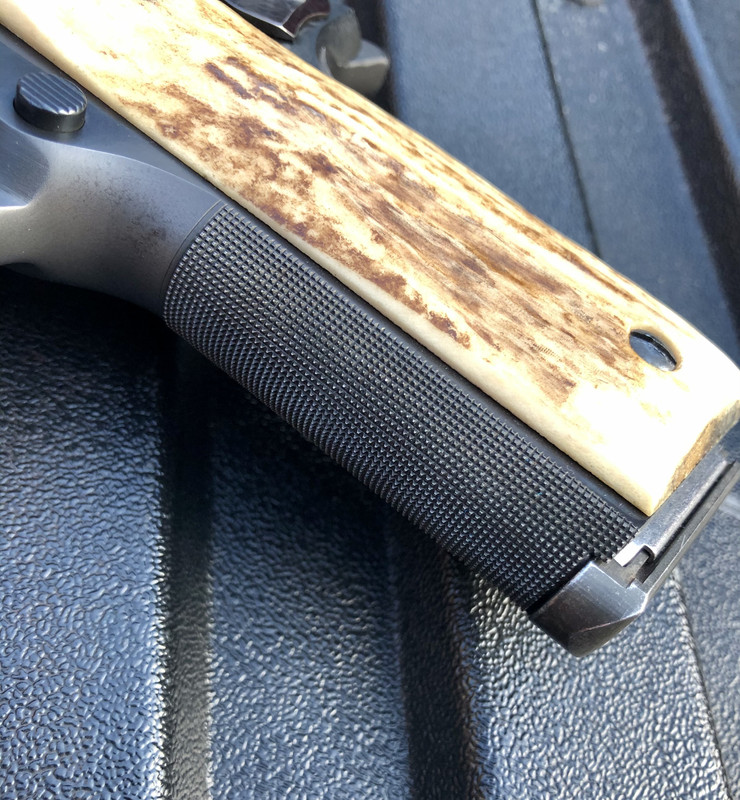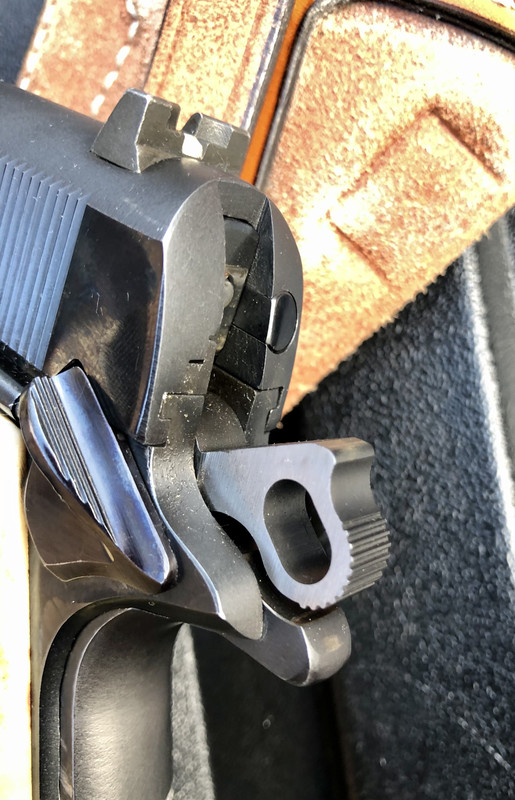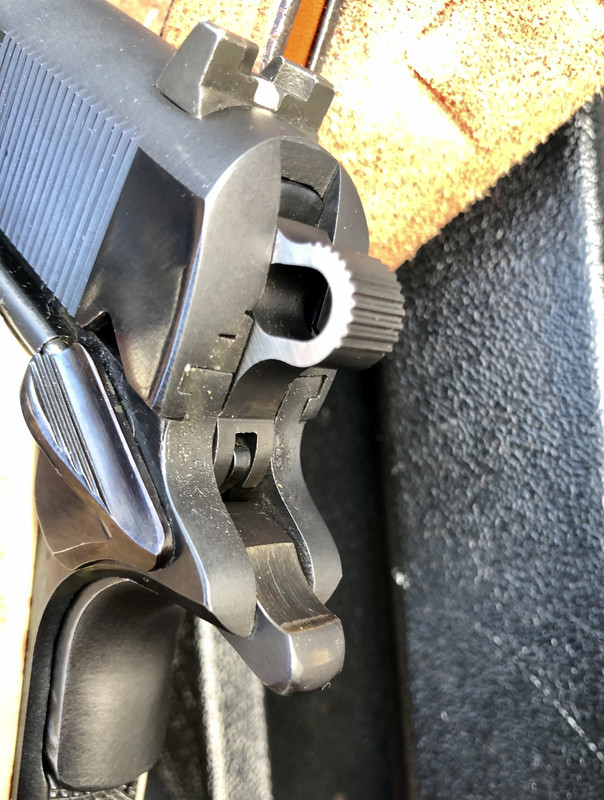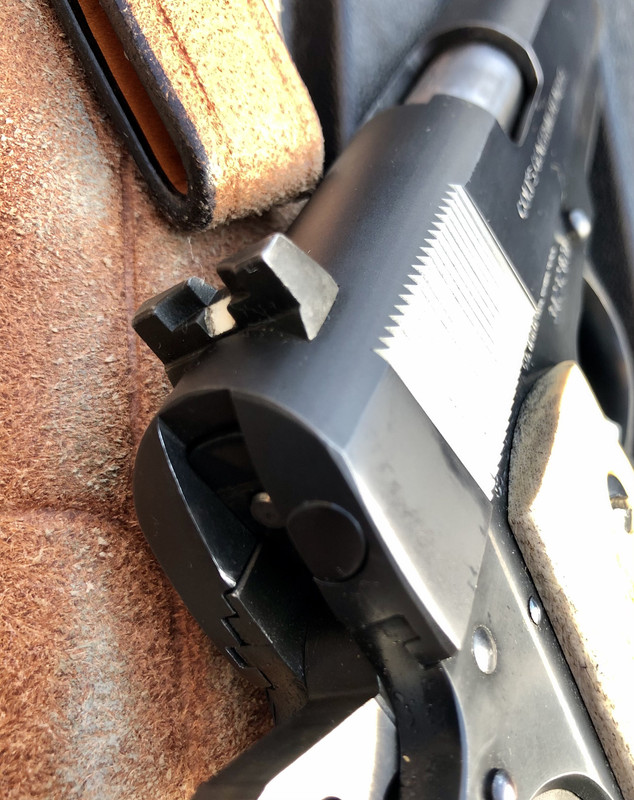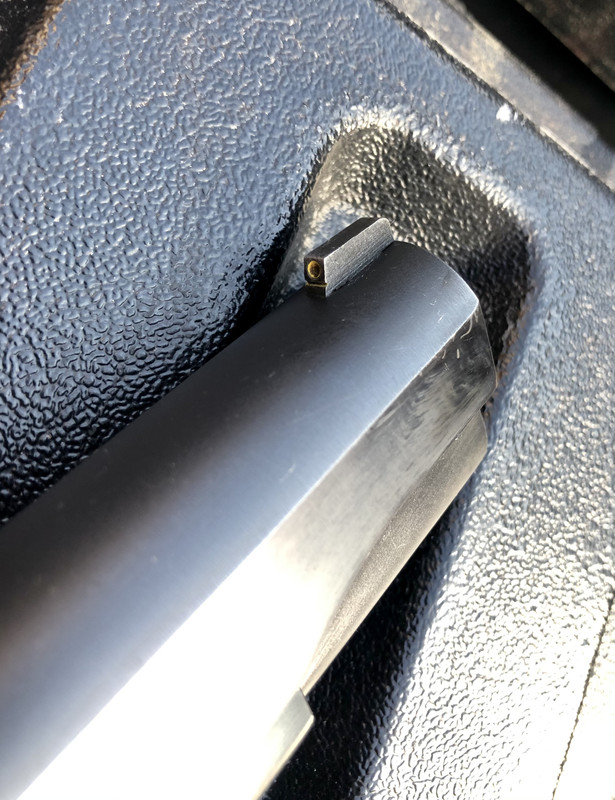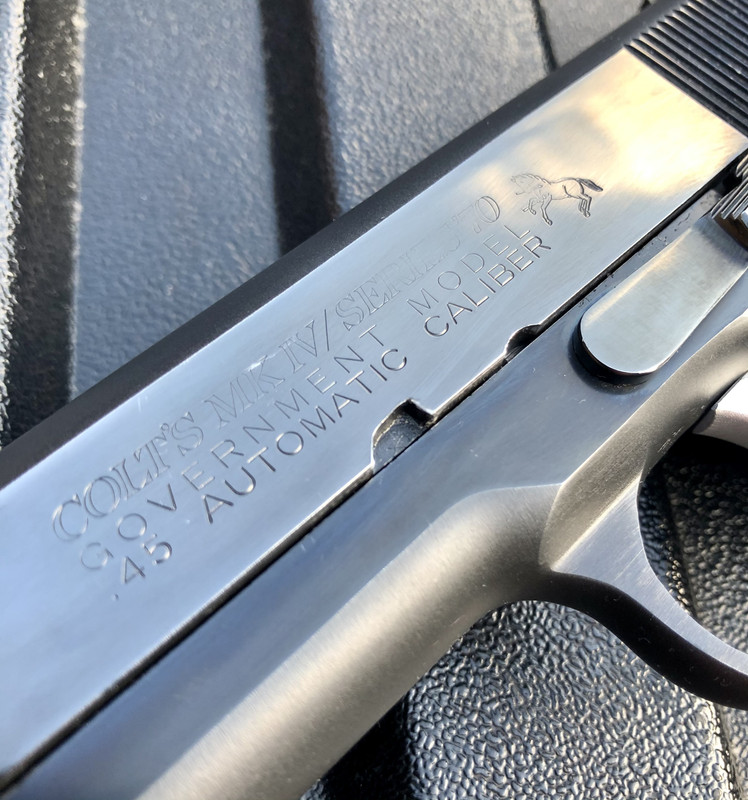 ---
"The sea was angry that day, my friends - like an old man trying to send back soup in a deli." - George Costanza