Cleaning some pistol cartridges tonight and was curious how others inspect their brass.
Typically, after the batch is clean I will put the batch in a short pail and comb thru the brass and listen for any odd sounds, like a split cartridge.
Then I will comb thru and visually look at the brass for damage or imperfections.
Lastly, I will do a brief inspection while loading. Cant say I look at every shell casing, more of a random check.
Below is a picture of the primers after firing. Can't say for certain that all the shells are mine as I shoot at a public range. I know the Ammo Inc cartridges are mine as I shot those in my EMP 4 and are factory manufactured.
These primers make me think I'm running a little hot. My recipe is out of the Hodgdon load charts:5.7 grains of WSF powder, Hornady HAP 180 grain bullet with a OAL of 1.125".
The Hodgdon chart has a range of 5.4gr - 5.8gr for WSF.
The shot is snappy and accurate but wondering if I should dial it back a bit.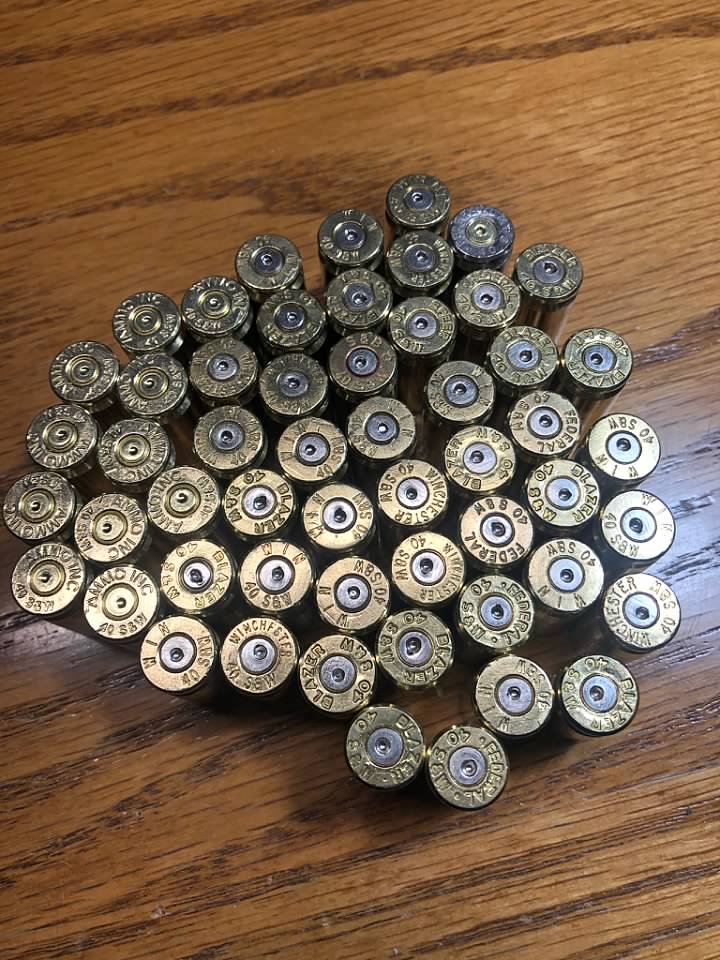 ---

We will never know world peace, until three people can simultaneously look each other straight in the eye

Liberals are like pussycats and Twitter is Trump's laser pointer to keep them busy while he takes care of business - Rey HRH.