SIGforum
Woods/hunting holster for a G20
June 09, 2021, 10:40 PM
Pyker
Woods/hunting holster for a G20
Any recs?
June 10, 2021, 11:44 AM
Voshterkoff
Safariland duty holster of your choice on a UBL low belt loop mount.
June 10, 2021, 07:38 PM
YooperSigs
Gunfighters Inc. Kenai Chest Rig.


End of Earth: 2 Miles
Upper Peninsula: 4 Miles
June 11, 2021, 06:49 AM
sourdough44
I have one Kenai chest rig, handy for outdoors carry.
June 15, 2021, 05:12 PM
toxophilus84
I tend to favor the Diamond D Alaskan guide over the Kenai. Both can be positioned so that my binos don't interfere though if you notice I had to put on sticky felt around some of the connection points on the Kenai to quiet it down.
I kept hearing plastic creaking as I shot my bow with the rig on whereas the Diamond D was pretty quiet.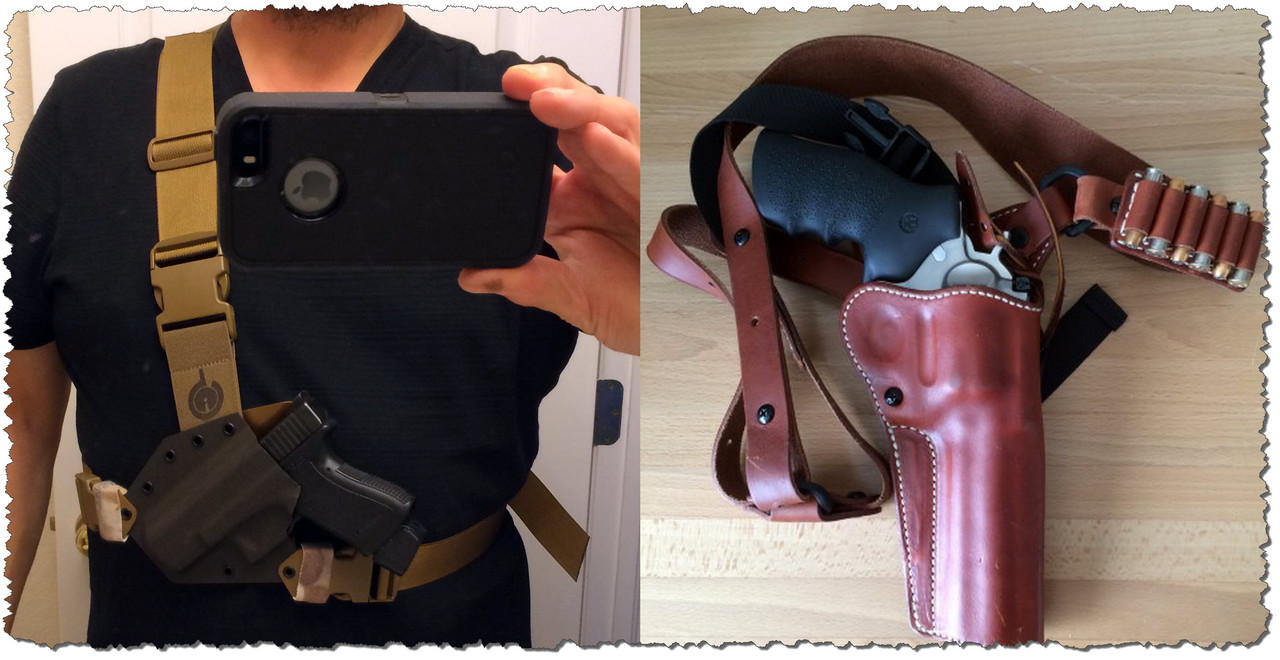 the handle?... it's Latin for "Lover of the Bow".
June 17, 2021, 09:11 AM
RogueJSK
Some flavor of basic Safariland ALS holster, like a 7377.
https://safariland.com/product...t-loop-holster-34850
That's what I use when hunting and riding four wheelers. Active retention, plus it's easily hosed out/off for cleaning.
June 17, 2021, 05:14 PM
corsair
I prefer the chest-style holster, the FHF binocular case is fantastic, and a Razco holster attaches right underneath, range finder pouch attaches to the side of the bino case.
https://www.razcogear.com/onli...ter-Gen-2-p303565375
June 27, 2021, 02:33 PM
Gustofer
I'm the same as toxophilus84. The G20 in a Kenai and the 29 in a Diamond D. Either work well.


________________________________________________________

"How dreadful are the curses which Mohammedanism lays on its votaries! Besides the fanatical frenzy, which is as dangerous in a man as hydrophobia in a dog, there is this fearful fatalistic apathy." Winston Churchill