To be frank, I haven't read The Silmarillion in years, but what I'm watching on the screen doesn't line up with anything I remember reading. My main issue with it is that Galadriel is now the main character, which isn't the case in the book, and she isn't like this in the book. There were several posts worth of discussion before the forum backup, but in short, they've utterly skipped over much of the badassery in the actual book in favor of creating a story about Galadriel being the strongest, smartest, most talented elven warrior while all the men around her are utterly incapable of anything, which is not at all in line with the book. Her band of companions at the beginning? Useless, only she could do anything about the frost troll. Gil Gilad? Total moron and has to try to reign her in, except her can't because woman. Then there's the rest of it. All the lead characters who are somewhat honorable or likeable are all minorities or people of mixed race or black. I guess it's 2022 and we have to have that, but two protagonists have been invented out of whole cloth: the harfoot girl (there's no harfoots in The Silmarillion, as mentioned already), and the healer lady from the town. The former is a plucky type who is the most fearless of her tribe of cowards and the latter goes from panting breathlessly in terror in a cupboard to plopping a severed off head down on the table in an inn full of men who didn't listen to her. The wizened leader of the harfoots is the only black guy in the camp, Durin's black wife wears the pants to an almost emasculating degree, the one male elf who doesn't come of as totally clueless is mixed race. All the white men so far are utter morons.
Again, it's 2022 and apparently we have to have all that stuff, but my biggest problem is that out of a whole book full of truly epic characters and stories, we're picking up somewhere in the middle or past third of the book, and watching fan fiction stories that don't take place in it. Morgoth's rise and fall are so much more epic in scale than the written stuff about Sauron and yet we pick up in a time where he's already long defeated and barely mentioned. Now, there's a long breadth of time covered in that book, and they can do that, but it's a little disappointing. What's more disappointing is that all the epic warriors of the book are completely unmentioned in favor of creating fan fiction stories about one woman who was just an elf maiden in the book, and two others who never appear. The Silmarillion is a fantastic work, if a bit Old Testament in tone and rather dry at the beginning, but it's loaded with stories far more epic in scale and tone than anything Tolkien wrote after the Hobbit. It's all the lore and myth behind the lore and myth, and this show? It's not that. They chose to "improve" what Tolkien wrote when all they had to do was put it on a screen and it would've been amazing. Worse than that, what they created is badly written, and yes, boring. I'll drive the point home with an image: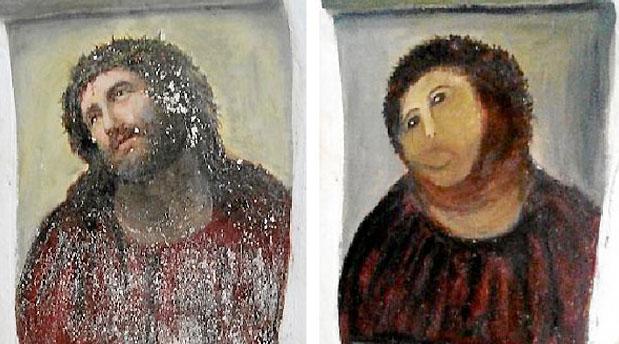 If you didn't read the book, I guess I can see how you're not seeing what they did, which let's be honest, is probably going to be about 98% of the viewership. We'll see where they go with this, but I'm waiting for an openly gay, bi, or trans character. Maybe some trans polygamists. Gotta represent everyone.
quote:

Originally posted by Orguss:
Amazon has suspended user ratings due to poor results. It seems IMDB is actively editing their user ratings, as well. There are no ratings below 6 stars on IMDB, which is telling.
This is my shocked face.


______________________________________________
I believe in the 25th amendment.