I shot my .243 on Thursday, working on a new hunting load. Have to relearn the gun. Forgot it's a hunting rifle, it's not fond of five shot groups. The first two are dead on and tight. #3 can go low. 4&5 even more so. Plus, it's got a 4+lb trigger and a 4x max scope. Normally I can deal with that. But the other two rifle I was shooting were 2 lb trigger and 10x. And 24x and sub 1 lb trigger. So the switching was killing me. lol I always felt the trigger in the .243 was pretty good, better than my others, but the .25-06 has a JARD trigger in it that needs to come out before I sell it.
That's
what I've been dragging my feet on. Last night I took it out. Tonight it will go in the .243. In fact the scope that was on the .25-06 will as well, at least till I get a good load worked up.
With that, Ruger "cheapened" the No.1 trigger some years ago, which resulted in poorer triggers you can't do too much with. I'd forgot just how cheap it feels in the hand (alloy with a coating) till last night. A shame.
Anyway I'm rambling when we should be teasing people with the same old tired photos.

.475 Linebaugh, not a great picture, but the one I have. lol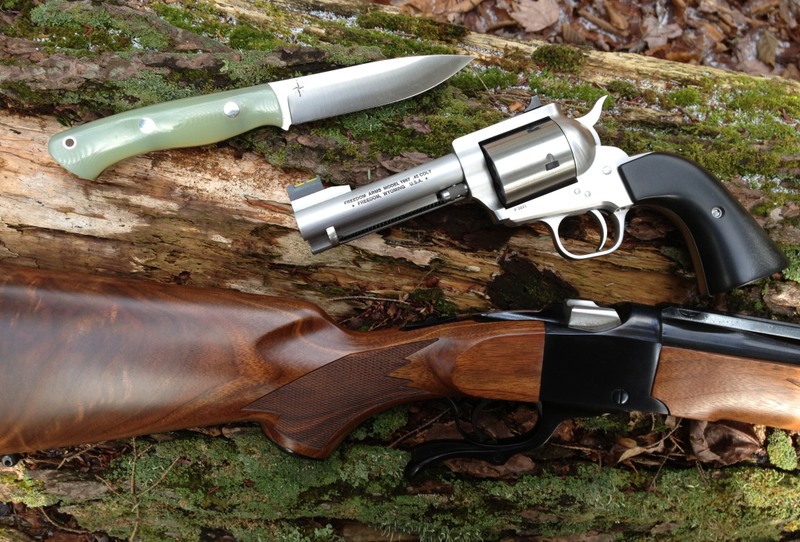 .243Win
.25-06
450/400