I finally found one that takes AR mags and at a decent price. It was $499 at Academy Sports.
I added a Leupold VXR 3-9 and loaded 3 of my favorite loads. I have to say, this rifle is a very nice shooter. Groups were a little over an inch at 100yds and under and inch at 50. This was with the trigger set from the factory. To be honest, I did not know it was adjustable down to 3 lbs until a few minutes ago

. I'll make that adjustment and those groups will get to an inch or under. This will be my new hunting rifle with supers.
My loads are:
110gr Hornady VMax over 19gr IMR 4227
125gr Speer TNT 17gr IMR 4227
220gr Everglades FMJ over 10gr IMR 4227
The 220gr load is nice and quiet out on my SWR Trident 9.
Hornady VMax 100yds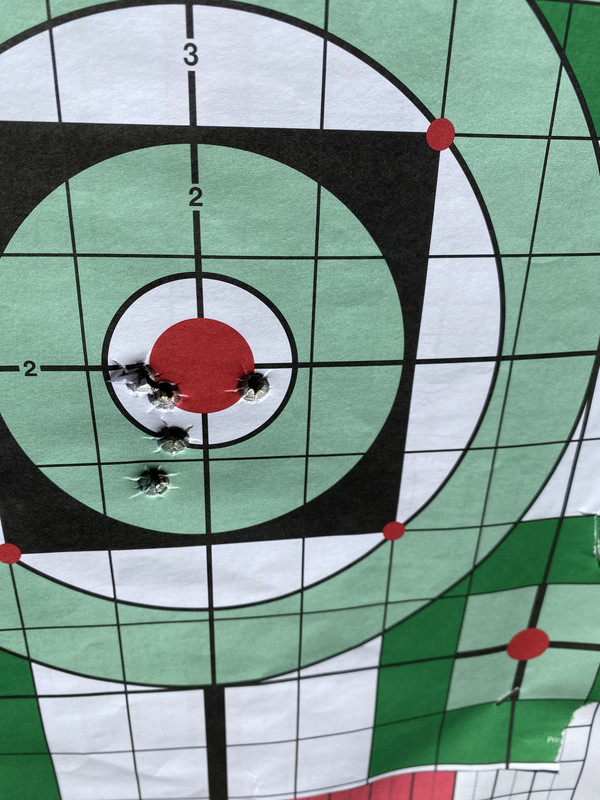 125gr Speer TNT 50yds. The stray shot was with my suppressor attached. The other 4 went into the same hole.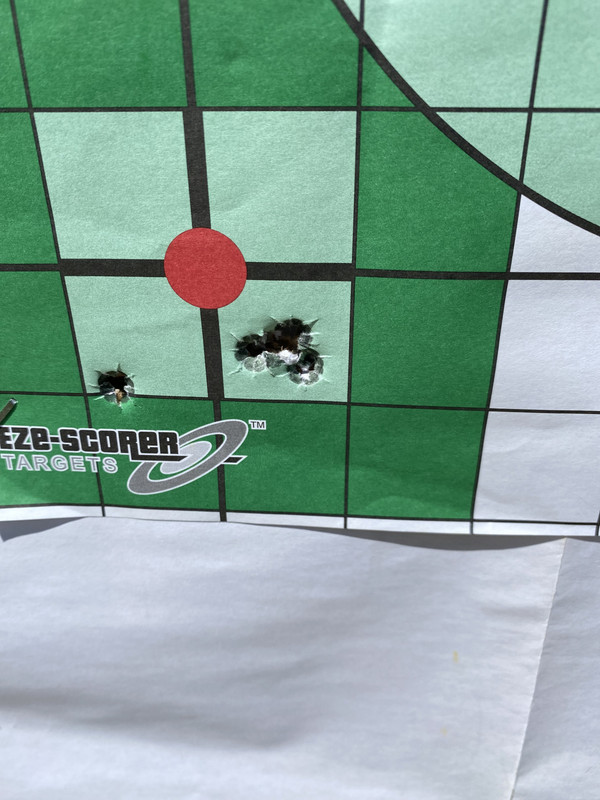 Hornady VMax 50yds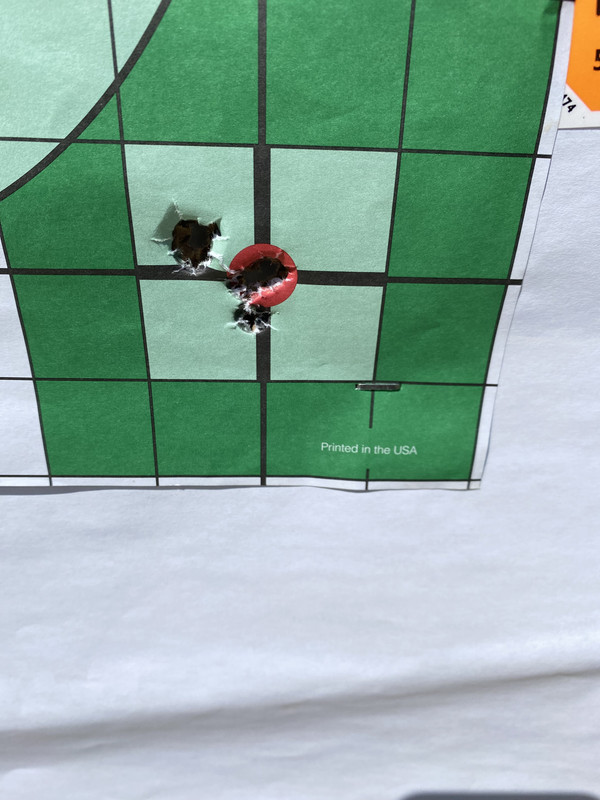 Hornady VMax 100yds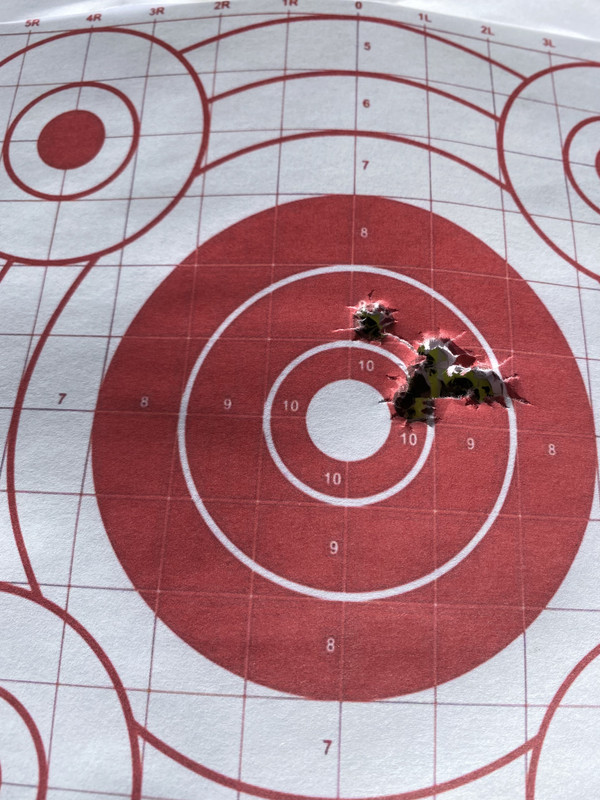 Speer TNT 100yds