SIGforum
Let's see your training rifle set-up
June 02, 2022, 07:12 PM
usncorpsman
Let's see your training rifle set-up
I know some on here have unlimited funds and have multiple back-ups to your back-up

. I have handguns that I have multiples of, but not with rifles. I truly have no desire to have two of the same rifle. I did however want a training gun to go along with my primary rifle. My RPR is in 5.56 and is a great shooter. The other RPR is in 22LR and allows me way more trigger time using the same scope and trigger as the larger gun. They are both suppressed I found I am shooting better with the 5.56 due to the increased trigger time with the 22.
I would love to see other set-ups and hear your thoughts on training guns.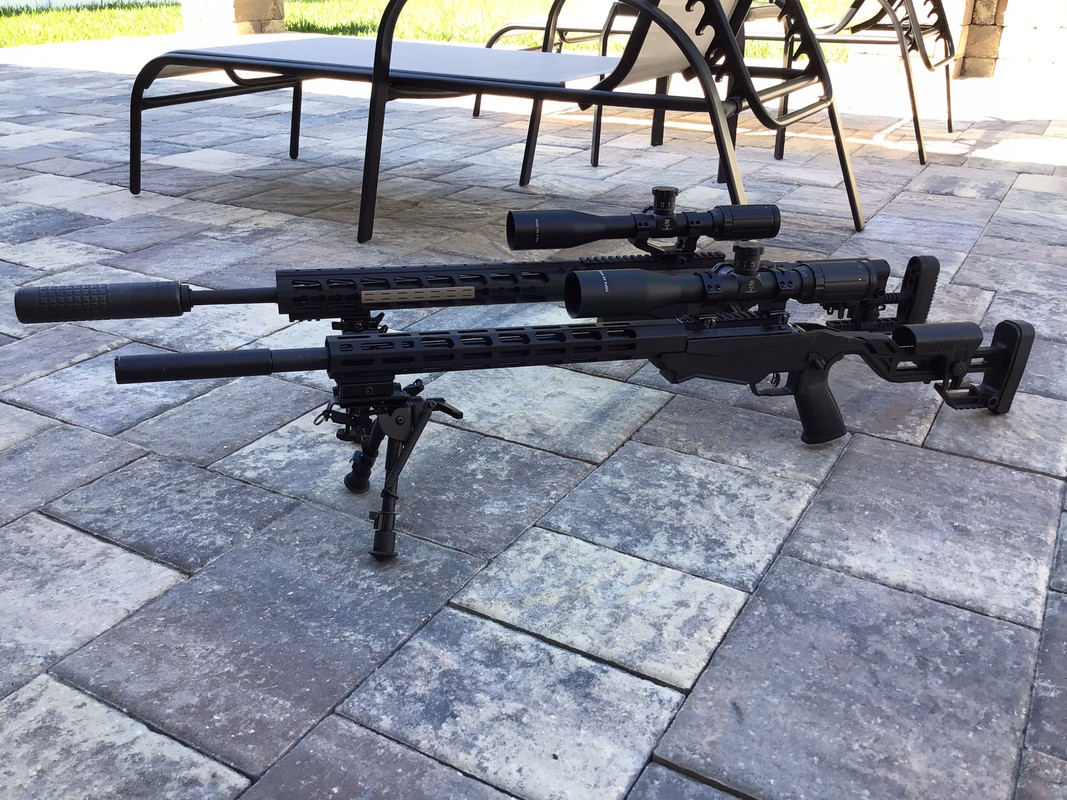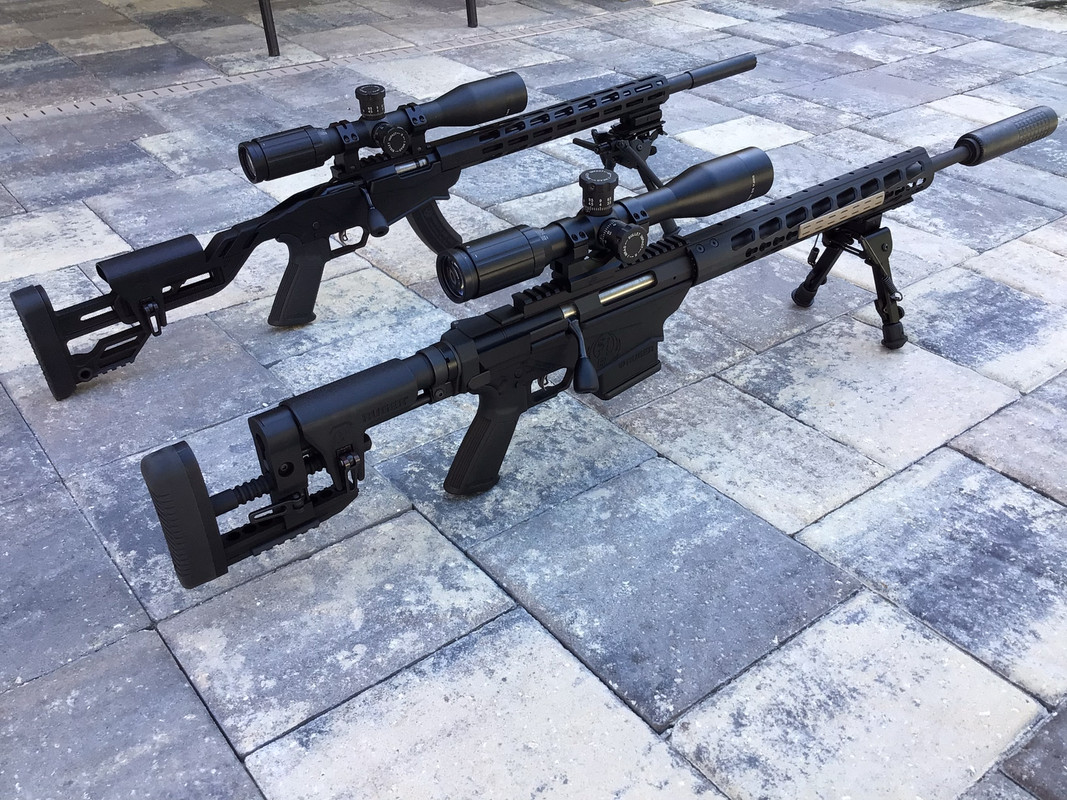 This message has been edited. Last edited by: usncorpsman,
June 02, 2022, 09:09 PM
sigfreund
Nice setups.
All of my centerfire bolt actions are Tikkas, and I configured a 223 Remington T3 Tactical as a "training" gun to complement the two T3x models in 6.5 Creedmoor and 308 Winchester. As it's turned out, though, I haven't used it very much. What I have been shooting quite a bit recently is this one. It's a Ruger 77/22 that I've upgraded in various ways. Most significantly is the Lilja barrel that is performing very well for me, but I've made other modifications over the past couple of years: new scope, 4.5-28×52mm; Arca-Swiss rail; better cheek riser; scope level; dope card holder; monopod for how I like to control the rear of the stock.
I would really like to get a chassis stock to more closely match those on my other rifles, but the 77/22 was discontinued quite some time ago and I can't find anything that's made for it. I keep thinking of getting another high quality rimfire, but I don't have any intention of getting into competition or long range shooting, and the Ruger shoots more than well enough for my purposes, so ....
---
7/93
June 03, 2022, 08:45 PM
Black92LX
Savage Mark II FV SR in a Boyd's Varmint Stock and a Nikon Rimfire 3-9 Scope. I have a Sparrow in lockup for over a year. Hopefully it will be freed any day now.
Not counting the Sparrow I have under $500 in this gun. It will outshoot me for a long time to come.


————————————————
I think that when those dark voices start calling our name in the back of our head we need to remind those voices who we belong to!
Andrew Schwab - Project 86