Well, on this occasion, you get this;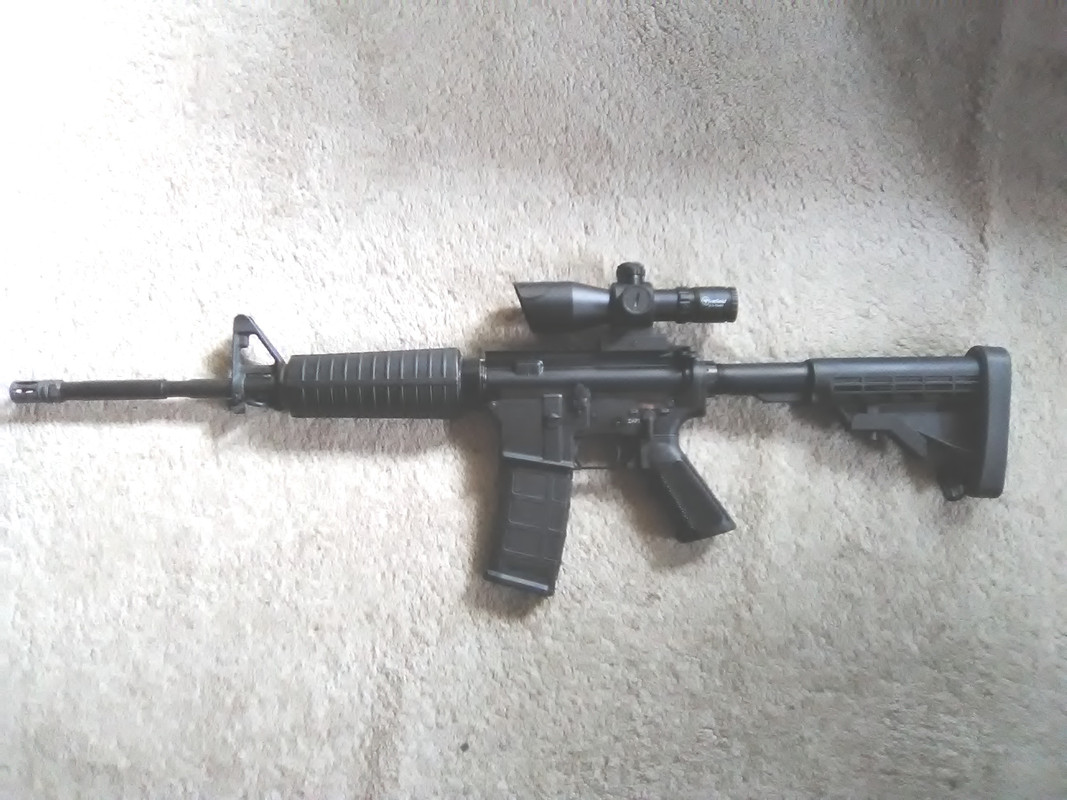 And now, the rest of the story:
A friend recently inherited a house, his original plan was to resell it, however he had a change of heart and now will be renting it out, probably to family. First, however there was a matter of removing the wall-to-wall carpet and one room needed some sheetrock repair/replacement and so I offered my assistance. I had no idea how dusty and dirty carpeting can get, after some time. UGH. The room repair consisted of replacing an entire section and some minor patching, he will be doing the repainting on his own. He and I have known each other for years, we share an interest in firearms, and I have mentioned more than once the CAR-15 I owned back in the mid-eighties and how I miss shooting it, sometimes. So, as a way to say thank you, he surprised me with a Palmetto State Armory M4 style rifle, all I had to do was assemble the parts on the stripped lower receiver, after picking it up at the FFL it was sent to. PSA call the upper and lower a "Blem", however I can't see anything wrong. To say that I am excited is an understatement, I haven't owned an AR for a long time.


___________________________________________________________________________
"....imitate the action of the Tiger."