First, a caveat: Pre-1890s black power and muzzle loading rifles are not my area of expertise. So I'll start with the Krag.
quote:

[The Krag] held more than one round and fired a pointed (spitzer shaped) cartridge increasing it's range, accuracy, and velocity over the round or flat-nosed bullets which were required for use with a lever-action rifle.
While .30-40 Krag ammo is now available with a spitzer bullet, the .30-40 (.30 US) loading used by the US military was not a spitzer bullet. It still used an old style round nose bullet. Even its replacement, the .30-03 round used in early M1903 rifles, was not a spitzer bullet. It wasn't until .30-06 that a spitzer bullet was widely adopted for US military rifle use.
quote:

The M1903 was officially adopted as the U.S. military's service rifle in 1903 and was our go-to rifle in World War I.
The M1917 was our go-to rifle in World War 1. 2/3 to 3/4 of the rifles in service with the US during WW1 were M1917s. Sadly, the M1917 isn't mentioned at all in this article... Truly the unsung hero of US military rifles. (And one of my favorite bolt rifles.)
quote:

During World War II, the semi-automatic M1 Garand began to replace the Springfield '03, representing a permanent shift for the U.S. military toward semi-auto gas-operated rifles.
The M1 Garand began replacing the M1903 in 1937, 4 years before our entry in WW2.
quote:

In fact, [the Garand] was the first semi-auto rifle every issued by any military.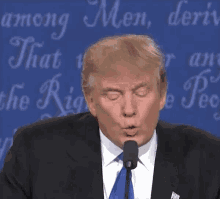 Decades before the US adopted the M1 Garand in 1936, a number of other militaries had semiauto rifles in use, dating back to WW1 and even before. These included the:
French (RSC 1917, RSC 1918, Remington Model 8)
British (Farquhar–Hill)
Germans (Mauser 1916, Mondragon)
Mexicans (Mondragon)
Russians (Fedorov Avtomat)
Even the US military had used small numbers of commercial semiauto rifles like the Winchester 1907 during the WW1 era.
Adopted by the Mexican Army in 1908 and in service starting in 1910, the Mondragon was the first semiauto rifle ever issued by any military. The M1 Garand was just the first semiauto rifle ever issued by any military
as a standard service rifle
. Earlier semiauto rifle use was in smaller numbers (a few hundred to several thousand) by specialist troops, while the primary service rifles remained bolt action.