This is the way that I would rate them:
Winchester (Miroku)
Uberti / Cimarron / Taylor's / Beretta Renegade (Beretta owns Uberti)
Marlin (Now Ruger) See Note below
Browning
Henry Better for .22's than Centerfire.
EAA
Rossi
Marlins that were made before the Remington purchase were VERY good. You can tell because these guns' barrels will be marked with a "JM" stamp near the receiver. Now that Ruger has bought Marlin I expect them to be restored to their prior greatness. I shot Marlins for YEARS for Cowboy Action Shooting.
It can be debated if the "Winchester 1973" is REALLY a "Winchester" since it is made by Miroku in Japan. I have one and it is a lovely rifle. Very smooth and well balanced.
Uberti rifles are like a sore penis... "you can't beat 'it"! After you get it, we can talk modifications that will turn it into your favorite rifle (hers too).
My wife kept her Marlin for years after I transitioned to the 1873. I finally got her to try one at a match and after she finished she grinned and said "OK, now I get it"!
Bea Itchin' and her 1873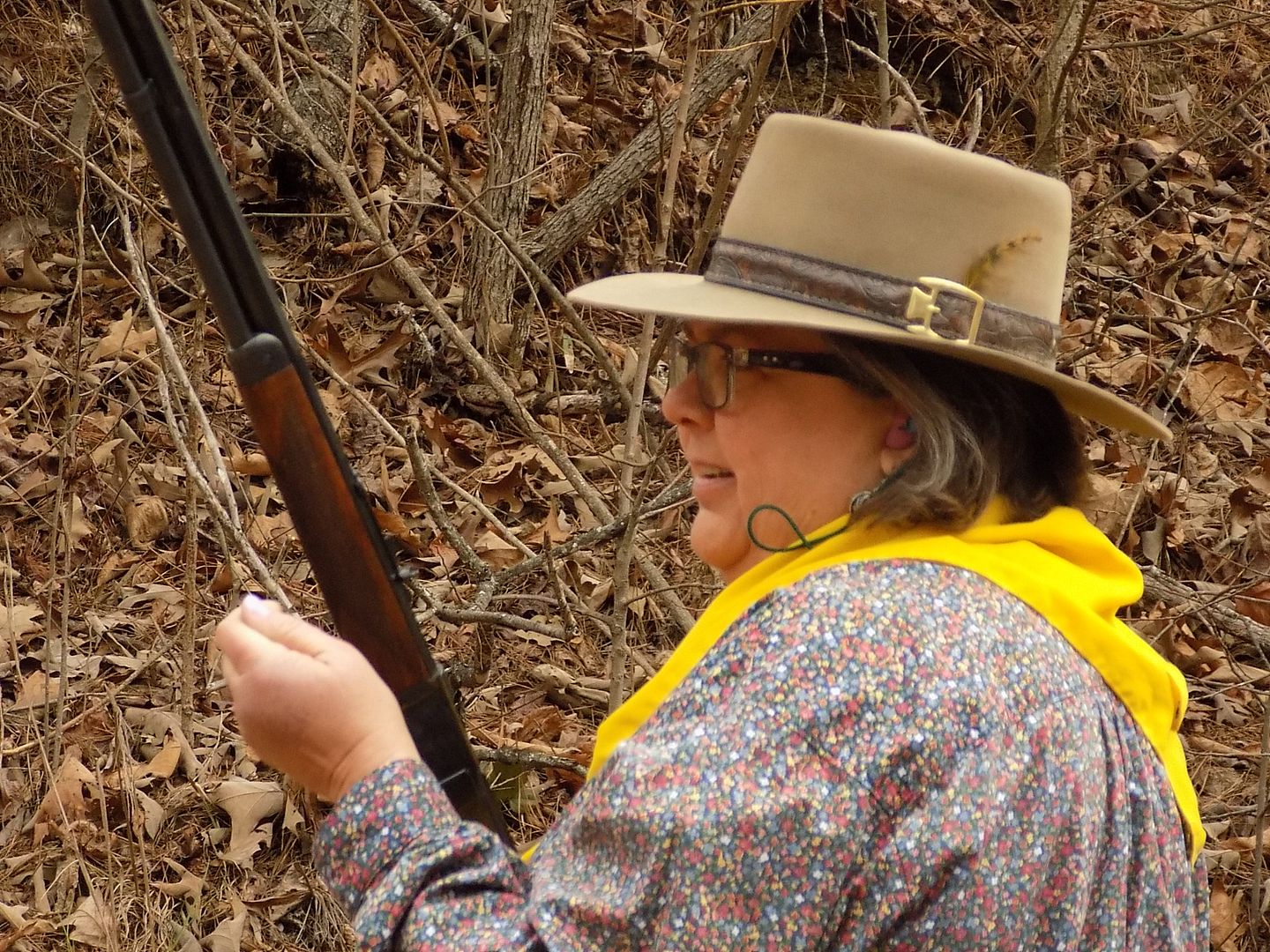 DSCN2301
by
Dave Steier
, on Flickr
---

Rolan Kraps
SASS Regulator
Gainesville, Georgia.
NRA Range Safety Officer
NRA Certified Instructor - Pistol / Personal Protection Inside the Home