You can use this to bring up the strike though box. What ever you type in there and then select ok, will be strike through.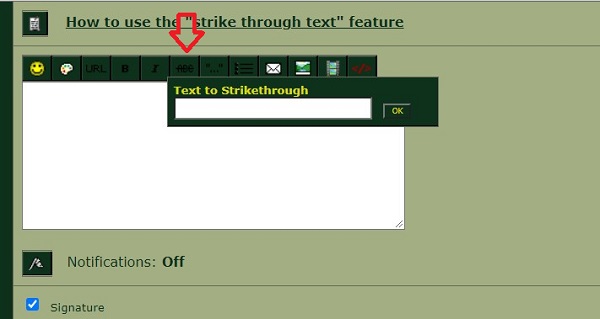 If you click this and select ok, with out typing in anything, it will put the strike brackets on the page and you can type in the middle.
Just like using bold. If you want to strike through existing text, you can use the brackets [ ] Put a set of brackets at the beginning of the text and type
STRIKE
inside the brackets. At the end of what you want to strike put another set of brackets and type
/STRIKE
any text between the two sets of brackets will be strike through.
---

Donald Trump is not a politician, he is a leader, politicians are a dime a dozen, leaders are priceless.