Well, it ain't too pretty but I finally got this stage done haha…
Gun was a PSA 9mm AR, pretty plain-Jane saving the addition of a sort-of vintage-y (if circa 2009 counts as "vintage") VTAC light mount and Surefire handheld light. Two-point sling by Blackhawk. 32-round magazines by ASC. Save an early failure / breakage of the bolt stop and, not long after, a nasty ka-boom issue that involved aluminum-case ammo (which or may or may not have been the culprit), this gun has since delivered over 2,000 trouble-free rounds downrange.
Ammo for today's mission was from a stash of 135-grain FMJ "carbine only" ammo from Wilson Combat.
No timer and spare mag simply on the bench for the reloads. I ran this one at 10 and 15 yards for warmups before moving to 20, taking a couple of practice swipes, then declaring the pictured targets as "for the record" before shooting them. Hate that I didn't keep them all in the black / blue here, but there it is. For what it's worth, I ran this one another couple of times and got 'em all in haha.
Good times, yet again, and looking forward to The Next Round!
As an aside, the magazine situation has me wondering if my friends at Milt Sparks could craft me a nifty magazine pouch in natural tan to match the one I have for .223 PMAGS…hmmm…a call to Idaho may be in order!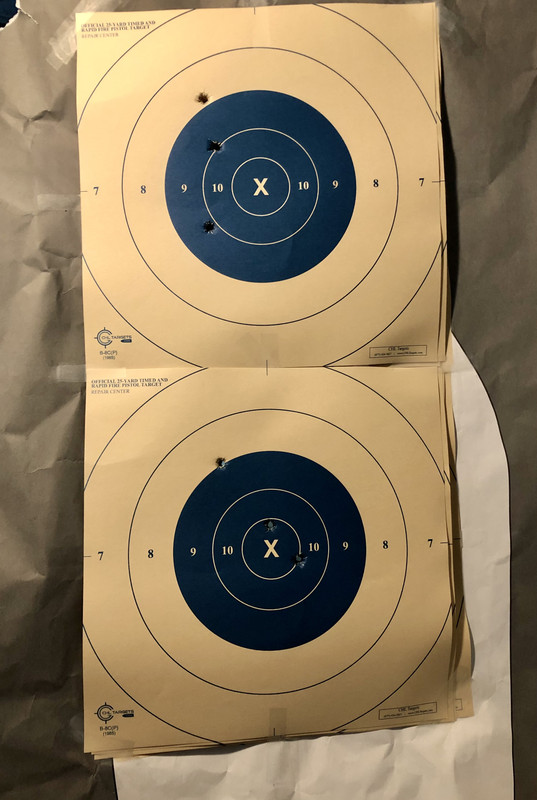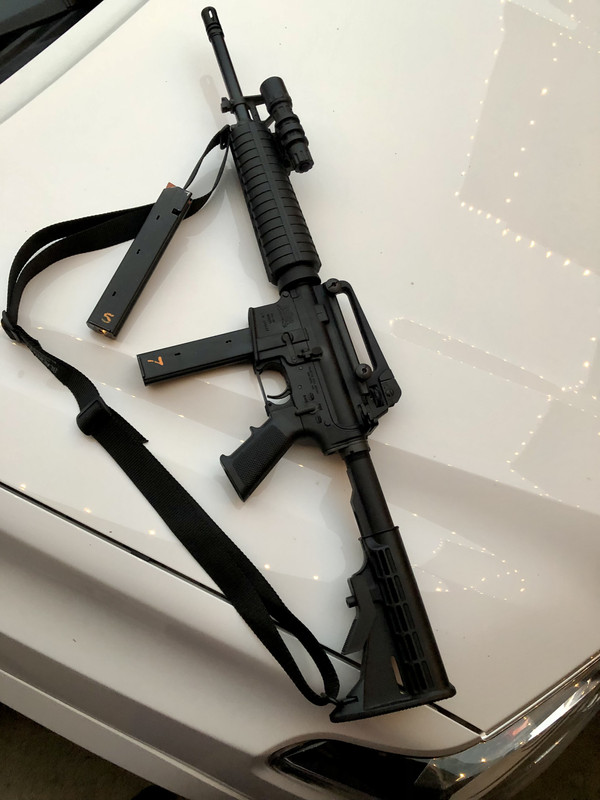 ---
"The sea was angry that day, my friends - like an old man trying to send back soup in a deli." - George Costanza