It's funny how for so many years I was into Glocks, Sigs, Berettas, Smiths, etc. (and still am), but never really considered the CZ's as the 75 just didn't catch my eye. People always said though that the ergonomics and shootability of the 75 was simply sublime, much like the 1911 or say the Browning high power.
Fast forward to today's time though and I find that so many more people have either added one or more to their stables or even traded other beloved manufacturers' gems to make room for CZ's to fill both defensive and competitive roles.
I for one, got into them when the Scorpion Evo 3 S1 came out and since have added a P-07, TSO, and most recently a PCR. They are all great shooters and the ergonomics as you all know are fantastic.
I was shooting my Sig X carry today and it was going well enough, it's a great gun and is quite accurate as one would expect. When I switched over to the PCR today though I was blown away at how it just shoots laser beams. I mean bullseye after bullseye, close and at distance. I have shot Sigs for over 17 years, but today I shot the PCR markedly better, which is saying something about both the inherent accuracy of the gun and how the fit into one's hand can really help to get the best groupings possible.
I have more than a few guns that I love, but not for their excellent feel, more for their history or build quality, aesthetics, features, or maybe even cost effectiveness/exclusivity. When you get all that though plus a great feel where your gun seems like an extension of your hand, leading to the rounds going where you want them with regularity, well that makes for a wonderful shooting session.
Here's a pic of my PCR just because we all love gun pics right?!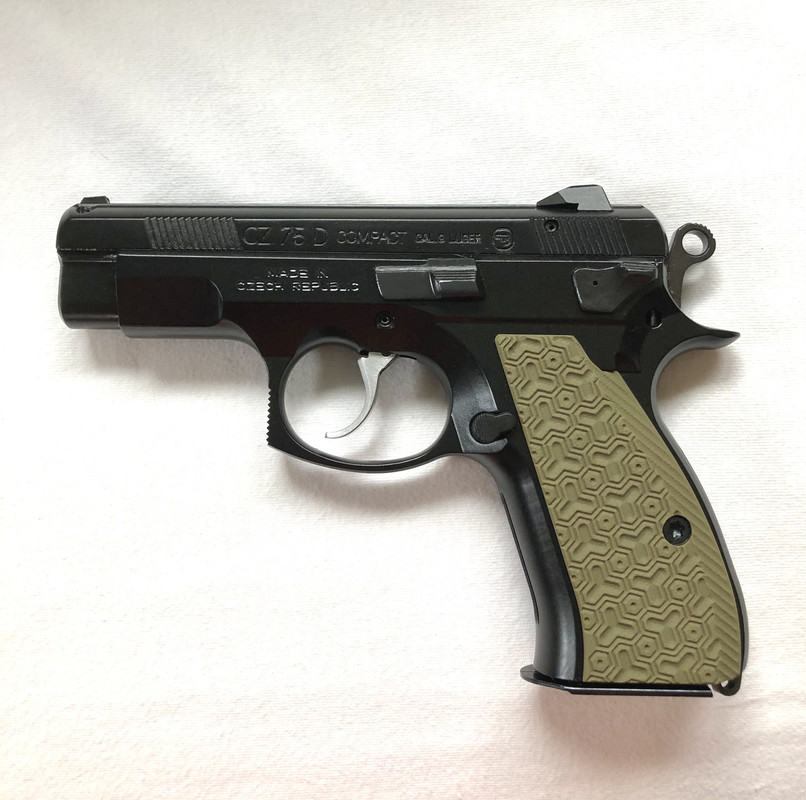 Now which new CZ to get.....