Well, I may have an answer to this, but doesn't explain why the pin is so beat.
Did/does your replaced wood grip have an .125" hole at the bottom of the grip under the main spring retainer or does your G10 grip have this same hole?
A change was added (2st qtr. 2017) to better support the two halves of the grip by adding an .126" hole to ALL Alum. G10 and wood grips. The print calls out for a .126" dia. x .200" deep which supports your .125x.375" pin you found. Why is it all beat up?????
New production grips since have this hole and a pin is also included w/instruction.
Hope this helps to answer the mystery.
Keep in mind this was a running change. there will be the older no hole grips out there and there is nothing wrong with them. by adding the pin is a simple improvement we did on a running change.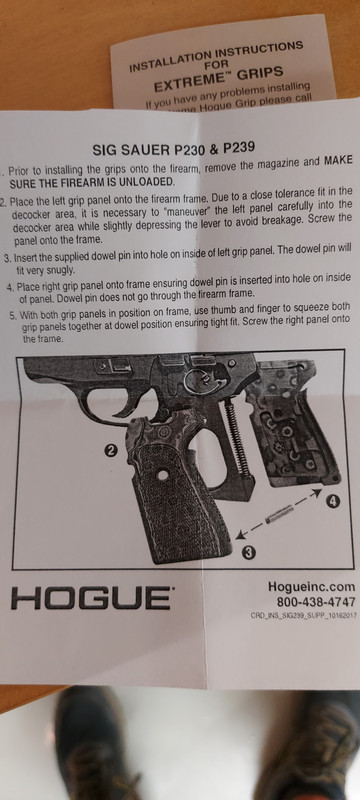 Follow instruction 3 and 4 to set pin below in package.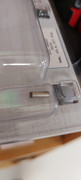 Further research show this change began on REV-C (noted on inside of grips) any previous REV does not have the pin nor hole.
It is easy to over look the pin in package and omit this install. This will not affect the overall function of the grips.
This message has been edited. Last edited by: Ken @ Hogue Inc,