For a couple of years now I've been on a "revolver renaissance" of sorts and, along the way, my affinity for gunleather has followed right along.
Shown is some recent leather from the folks at Idaho's Milt Sparks: a PMK sized for a 3-1/2-inch Model 27, a 200AW Hank Sloan-style holster for a 5-inch 27, a pair of 6-4C speed-strip pouches (made in the same vein as their popular S-4C magazine pouch), and (just for kicks) a magazine pouch for a Colt-style 9mm AR magazine (styled after their #17 magazine pouch).
The PMK is concealment-oriented with its "Avenger" styling. The 200AW is more of a field rig but, with the right garment, can be concealed thanks to its comparatively high-ride.
I have IWB holsters from Barranti Leather for all of my N-Frames that offer exceptional concealment, but I'd felt a need for some good OWB leather, too, and Sparks really delivered.
Items from a couple of other folks are also sprinkled-in to some of the shots: a 6-Pack Triple Deuce 2x2x2 ammo pouch from Barranti, a fixed-blade knife from Kistner Knives, a gunbelt from Relentless Tactical, and a Skeeter Skelton hat also from Barranti.
As a side-note, you'll notice the paw-print marks on the gunleather. The humans at Milt Sparks are overseen by faithful shop-dog, Badger, whose exploits are chronicled on his own social media page. On-request and at no extra charge, Badger will brand your gunleather with his seal of approval.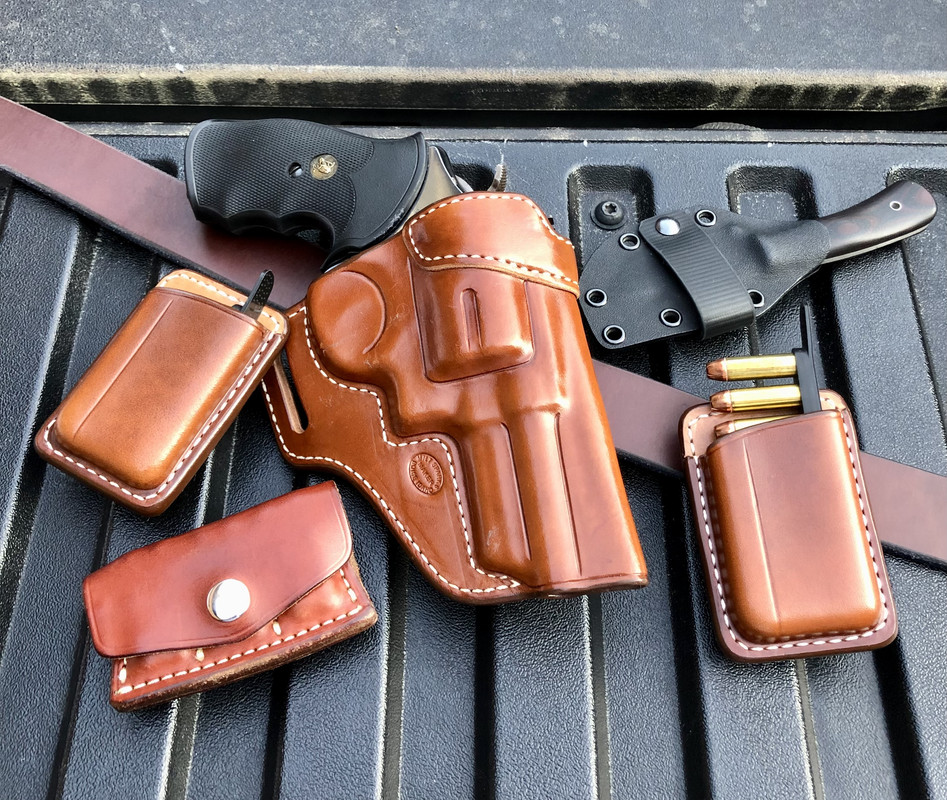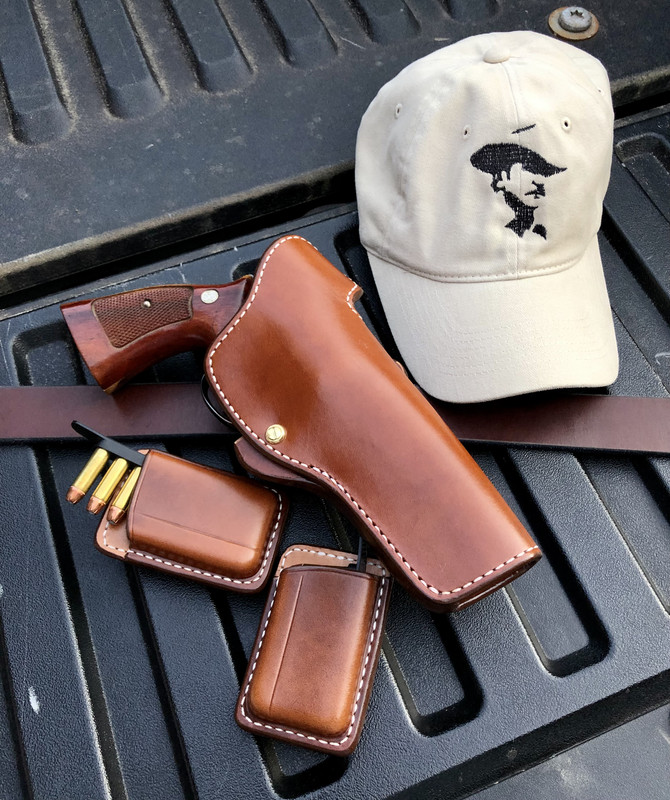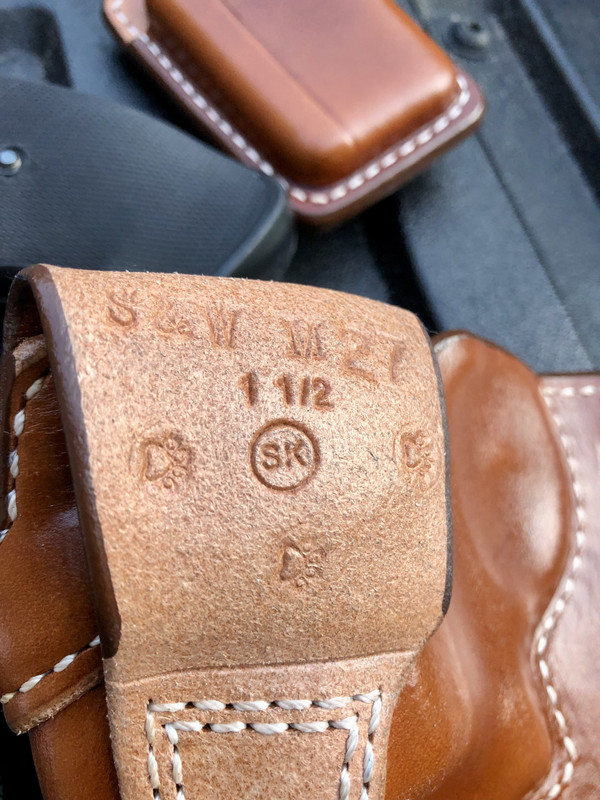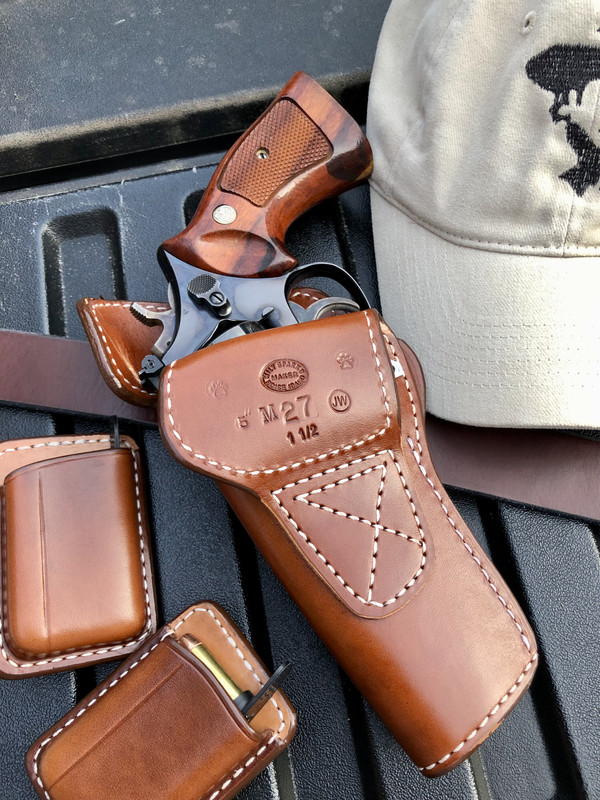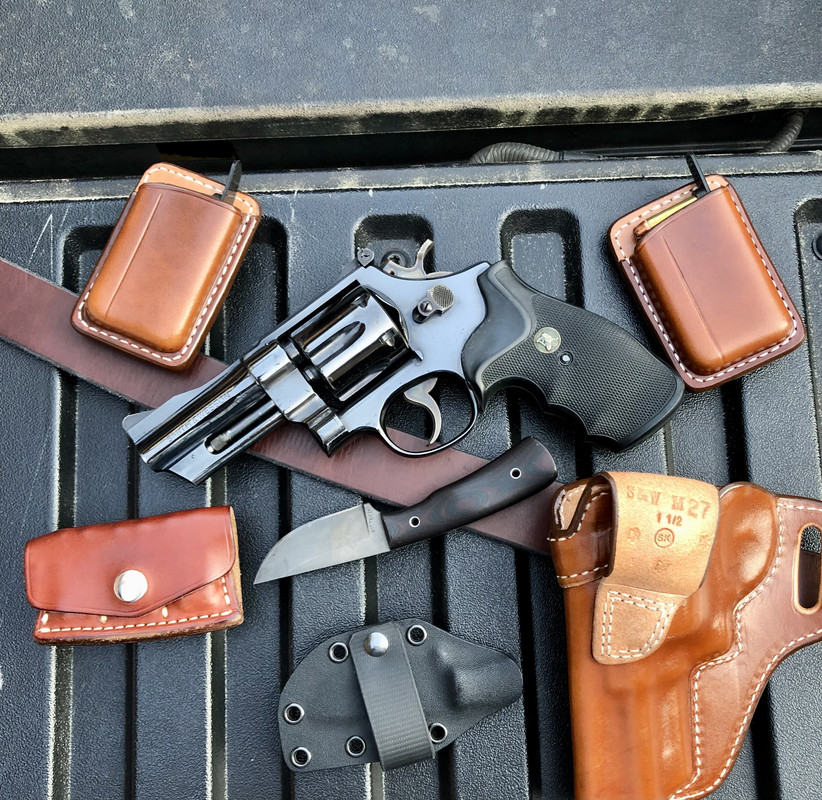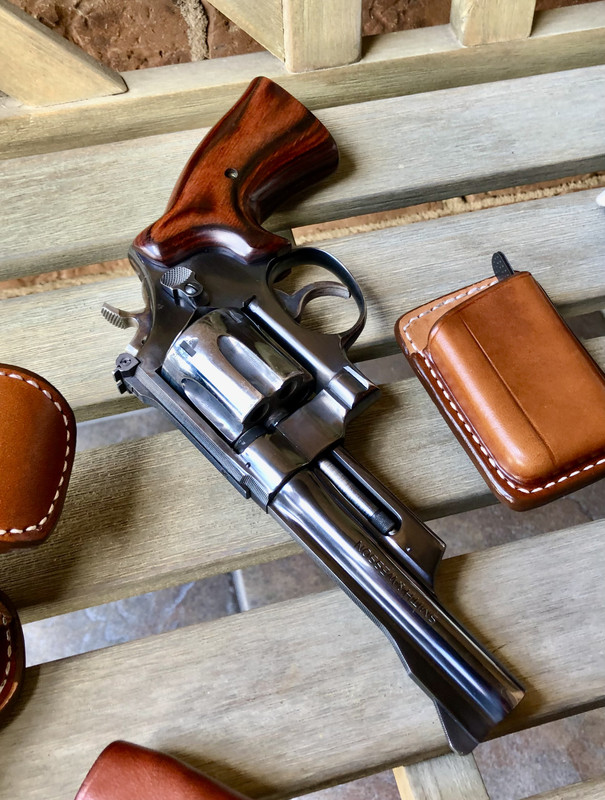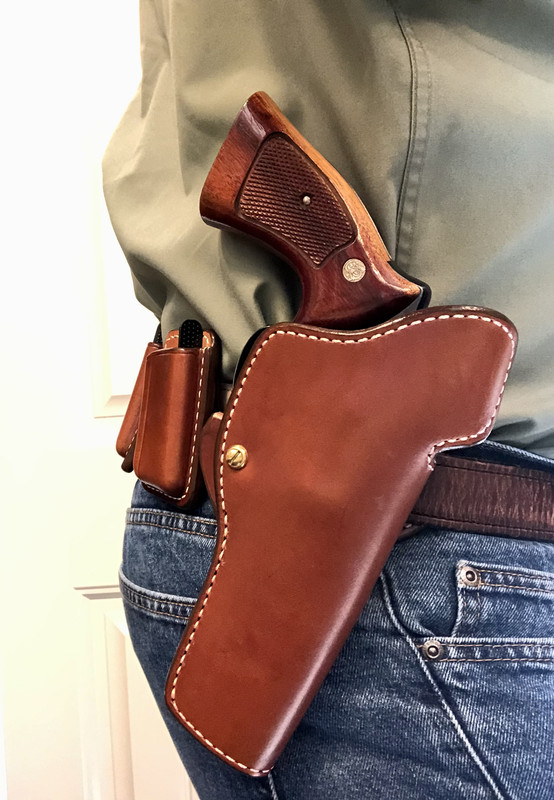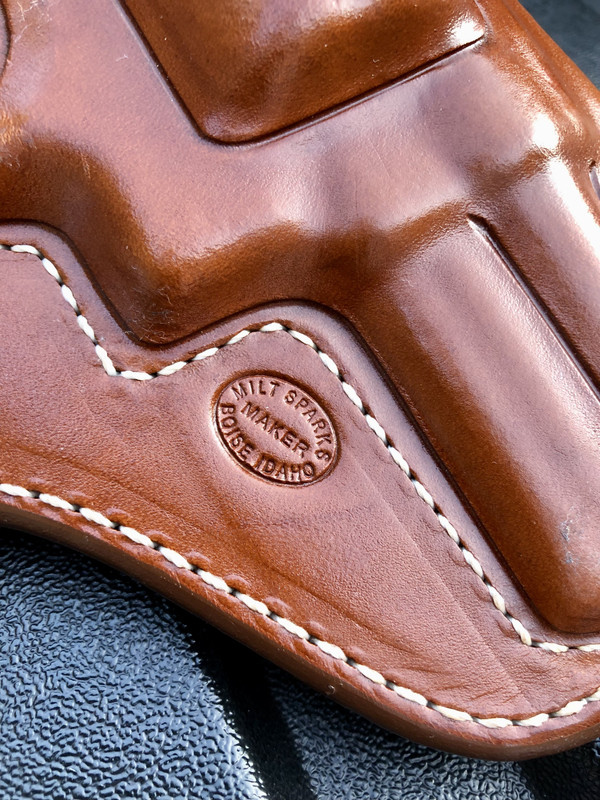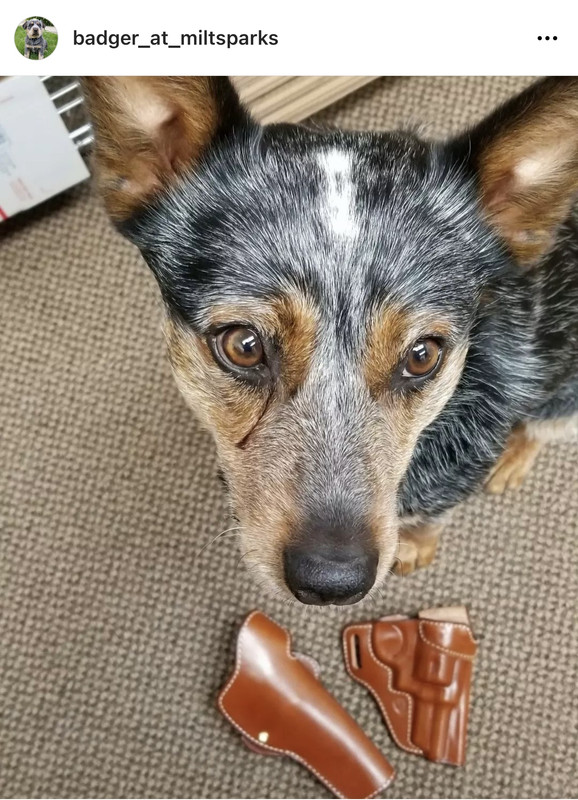 ---
"The sea was angry that day, my friends - like an old man trying to send back soup in a deli." - George Costanza