For handguns, I just swap in a different piston and use my Osprey 45
You will be surprised how well an overbore suppressor works on sub calibers. My 9MM SWR Trident get used on my 300 Blackout T/C and AR. It also has been used on 22LR pistols (but it is much bigger than a purpose built 22 can)
A few years back the Feds out out feelers for a firearm to replace the aging MP5/10s. We submitted an integrally suppressed AR platform with some 10MM Auto Subsonic 240 JHP ammunition that we had worked up
I had a small run of projectiles produced for the project.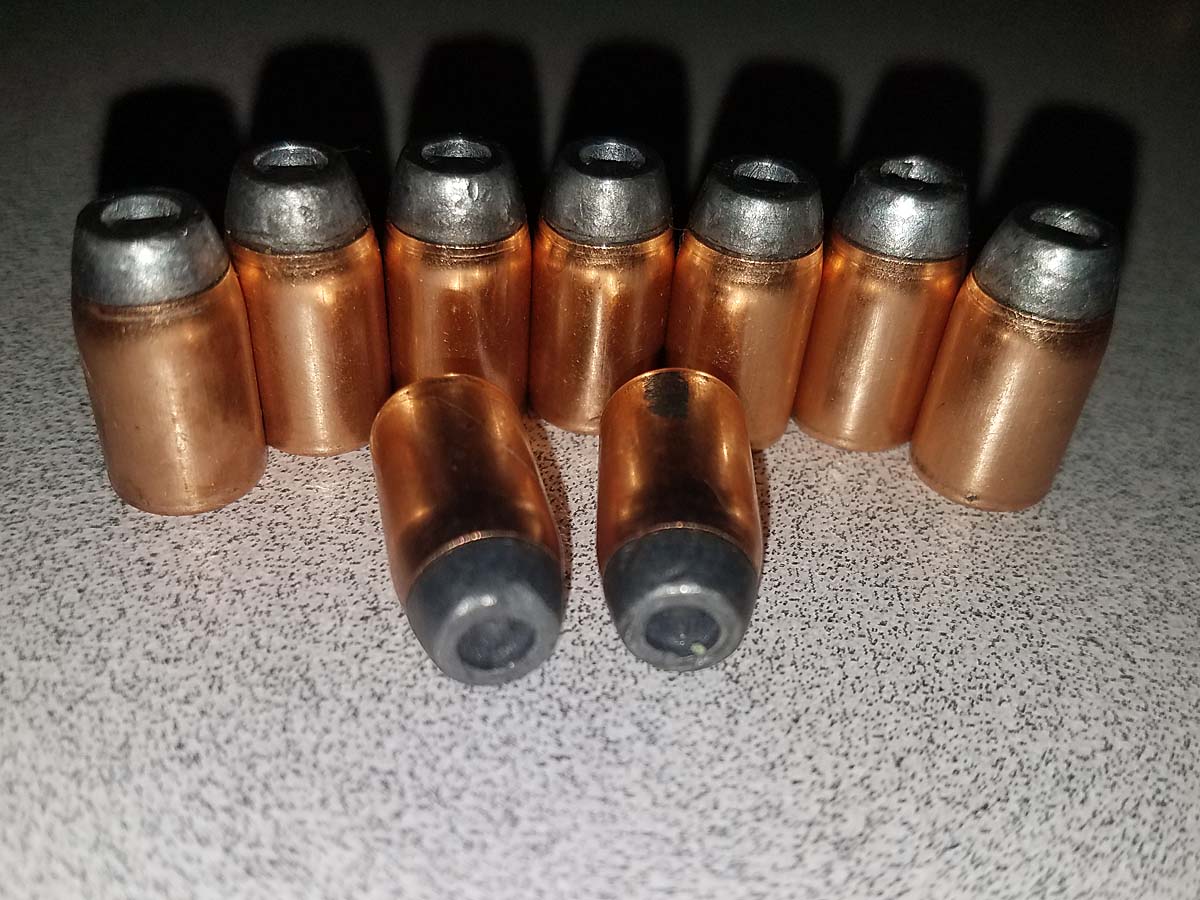 Since the speed of sound is our limiting factor, heavier projectiles is the only way to get more energy
While it was a cool project, it will never go anywhere. Subsonic 230 JHP 45 ACP ammunition is out there so the 10MM Auto carbine does not gain much over the 45 ACP carbine. It is less than 25 pound feet of extra muzzle energy
Now the entire picture changes if you are just trying to alter the sound signature of your teams firearms rather than getting them as quiet as possible.
Using full power 10MM Auto ammunition you can get some energy gains over the 45ACP (almost 200 pound feet or 33% more energy), they just won't be as quiet as possible


------------------------------------------------------------------
NRA Benefactor . . . Certified Instructor . . . Certified RSO
SWCA

356TSW.com
45talk.com
RacingPlanetUSA.Com