I bought a full set up to start Sous Vide cooking but it is not for me. It worked very well with highly predictable results. But I do not have the patience for it. I used this set a total of three times. It includes:
1,000Watt Anova AN500 unit.
Anova AN500
Calmdo CD-V001 vacuum sealer
Approximately 75' of 8" vacuum bag.
Bag weights
Bag clips
Insulating balls that float on the surface while cooking.
Asking $200.00 for the entire set up shipped in the lower 48.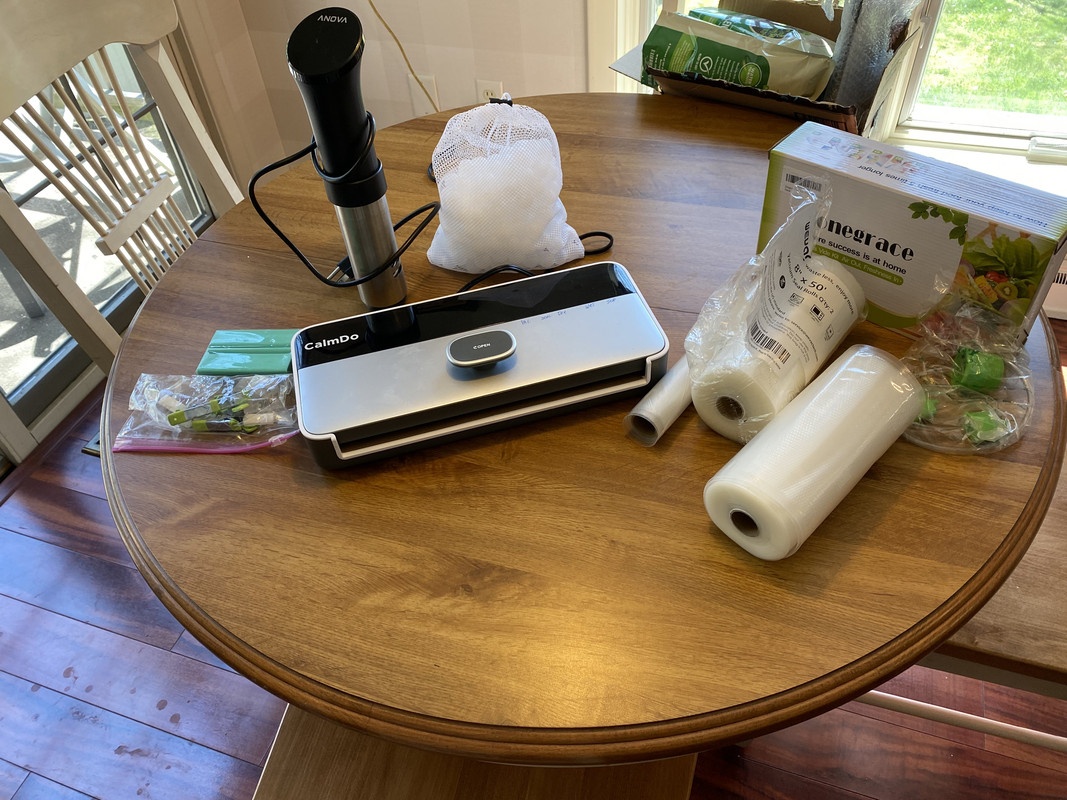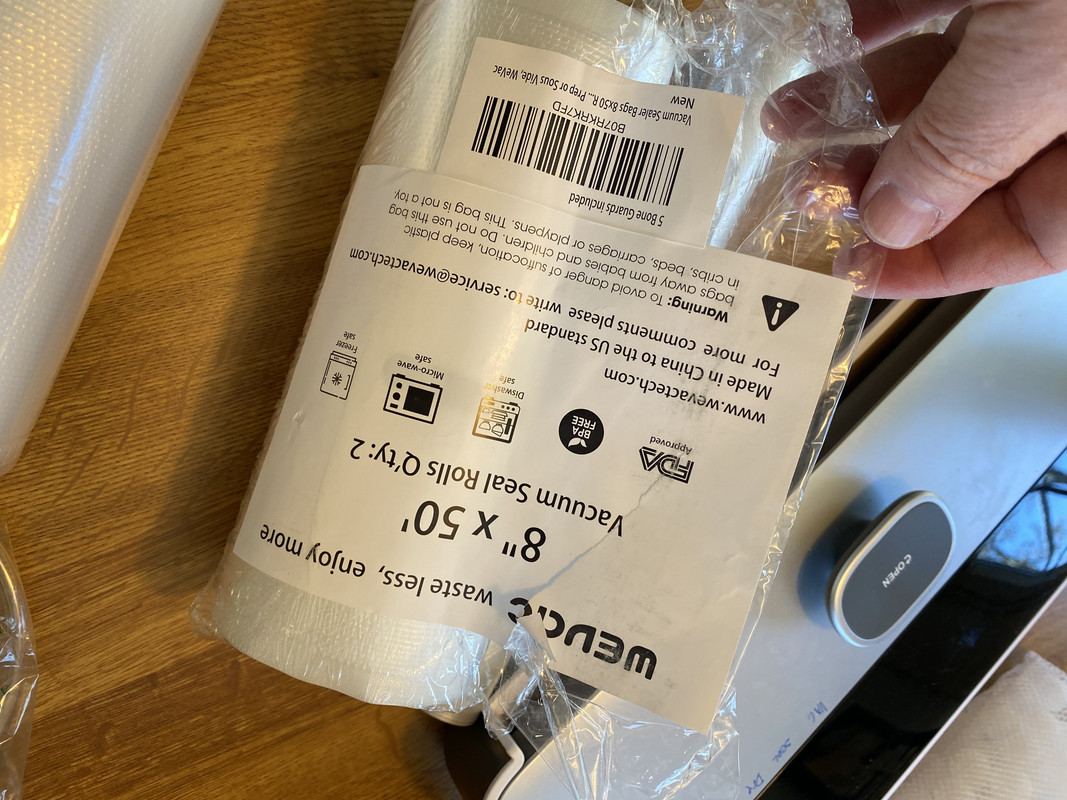 ___________________________
Under pressure, you don't rise to the occasion, you sink to the level of your training.