**CANCELLED** Found a pristine W. German 226 this afternoon at my LGS and immediately put on layaway, so request to trade is hereby cancelled. Thanks!
Due to my recent stroke, I am looking to trade my P229 in excellent condition for a W German P226 in 9mm.
My P229 includes both .40S&W and .357SIG barrels, Hogue checkered G10 grips, 4 factory 12-rd mags, fresh night sights, factory case and manual. Several hundred rounds of target ammo is also available if you're willing to pay shipping!
Interested parties, please respond to this post, then e-mail me with what you have to offer. If you don't respond here first, your direct contact will be ignored!
More pics available as my hands start working better, and I see there is some interest...
Edit to add: Pic is of the pistol before night sights and G10 grips were added. Pic shows stock sights and Hogue aluminum grips. Will attempt to update later today if my hands will cooperate!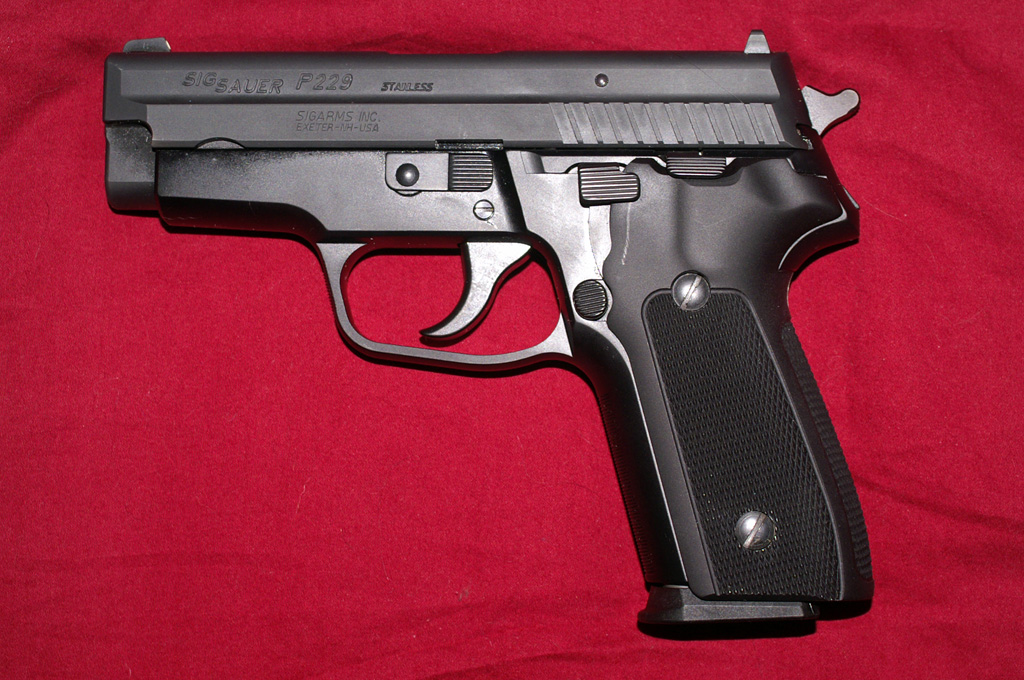 This message has been edited. Last edited by: bronicabill,


Bill R.
North Alabama