Thank you! to you who have bought items from me. It's not many but, I greatly appreciate it! I sell mostly to people locally and co-workers and I've had a pretty good year. I have over purchased for the size of my business and I really need to clear out and fund a shop and a 3D printer. So, most of these items will be very close to cost and I hope we can move as much as possible.
I will keep shipping as low as possible, but rates do seem to rise several times a year. I do charge shipping insurance, the post office has gotten me a couple of times, so it's worth it.
BRACESAll prices are MAP please email for the absolute best deal
SOB Black $79.99
(4) SBA3 Black $129.99
SBA4 Black $129.99
FS1913 Polymer folding, Black $159.99
CZPDW 3 position Scorpion, Black $223.99
AMMO
(5) Winchester 5.56 62 Gr FMJ
not green tip
20 rounds per box
$17
(8) Sellier & Bellot 7.62x51 NATO 147 gr, 20 rounds per box
$20
(18) PPU M90 Tornado Defense 12 GA 2-3/4" 00 buck, 25 rounds per box
$15
(6) Maxim Defense .300 blk 190 Gr solid copper, sub sonic, 20 rounds per box
$33
(7) Ammo Inc .40 S&W 180 Gr TMC 50 rounds per box
$22
(10) Remington Military/Law Enforcement Training Ammunition 9mm 115 gr FMJ 1145 fps 50 rounds per box
$21PARTS
LaRue Tactical MBT 2S
$85
(2) Aero Precision Atlas R-one 15" black
$140
(3) YHM lo-pro .750' gas block
$13
Magpul Zhukov-U black
$68
XS Sighs Scout mount Marlin 1894
$45
(2) Surefire SR07 Dual Remote pressure switch 7"
$80
(2) Surefire ST07 Remote tape switch 7"
$45
Surefire Tan pressure switch cap
$45
(3) Radian Raptor charging handles for AR-10
$85
(5) BCM Gunfighter trigger guard, plastic
$5FIREARMSUsed
Glock 17 Gen 5, w/TLR-7A, Holosun 507c Green, Suarez face shooter trigger, Trant CNC extended controls (slide stop, mag release, back plate), SLR Rifleworks magwell, 1-OEM OD green 17 round mag, 2-OEM OD green 17 round mags with +5 Suarez extensions, 2-Magpul 17 round mags, 2-31 round cheap korean mags, 3-10 round Glock mags, Alien Gear level III retention holster, TXC appendix holster, TXC OWB holster, TXC mag carriers, and all original parts. This is a consignment for a local, there is negotiable room if you don't like all the options and accessories.
$1600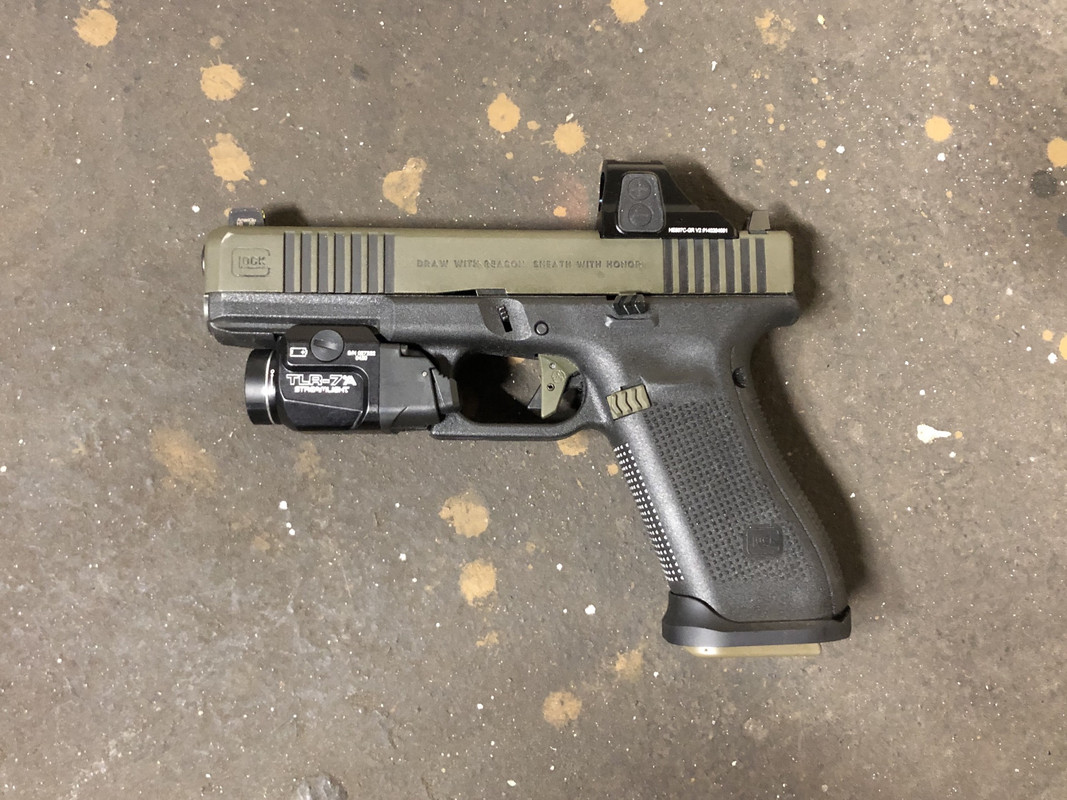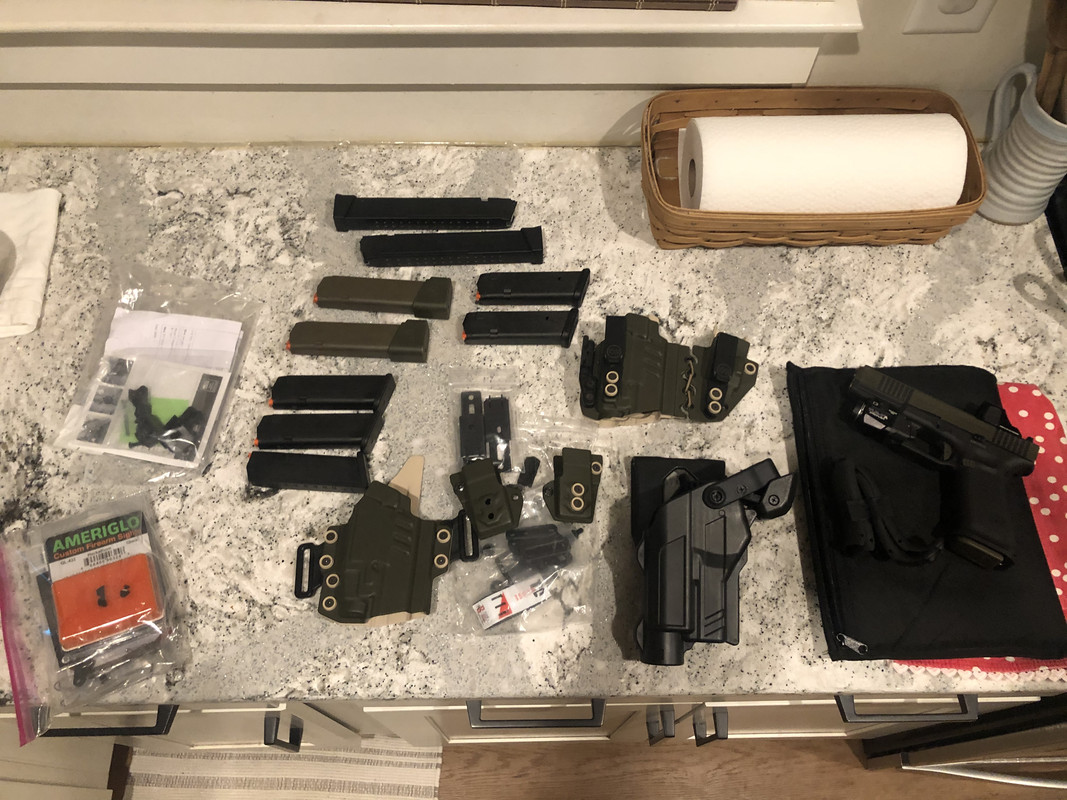 FN 509 MRD midsize optics ready, 4" barrel, 9MM, 2-15rd mags
$599.00
H&K VP9, black, 2-17 round mags, black serrated rear sight green photo luminescent front sight. $599.00
F&N 509 Edge, optics ready, 3 17 round magazines
$1050.00
B&T MKII 9mm threaded barrel, optics ready, 2-17 round magazines, adj sights, soft case.
$1180
(3) Aero Precision M5 receiver sets
$300
Sig P365 XL with Romeo0 red dot.
$690
(5) Aero Precision M4E1 stripped lowers
$100
Gforce Arms GF00 AR style 12 Gauge semi auto, 2-5 round mags, choke set, and I'll throw in a free 10 round mag
$500
Four Peaks Copolla T-4S (Benelli M4 Clone)
$570
Ruger 57, in FDE 20 round magazine
$680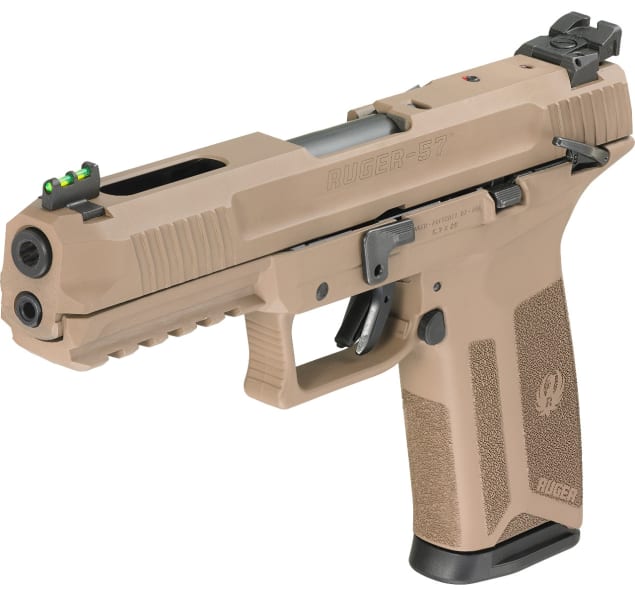 OPTICS
(2) Holosun 403B Micro red dot, 2 MOA dot, shake awake,
$120
(2) Holosun 507C
green reticle
X2, solar powered, side loading battery, comes with removable picatinny mount, mounts on Trijicon RMR footprint.
$290MAGAZINES
(3) Glock 19, 15 round magazines. These are new mags taken out of a pistol that went to a reduced capacity state. $20

(2) Magpul PMAG M3 7.62 25 round magazine black $18
(2) H&K P30SK/VP9SK 9mm/15 round extended magazines
$38
(4) Lancer .300 blk 30 round translucent mags
$17
(3) 17 round P320 mags 9mm black base
$38
(4) Scout AK-47 Magazine, Yugo Pattern, 7.62 x 39, 30 Round, Black Finish, Steel
$13
(3) SGM Tactical, Mag, 762X39, 30Rd, Black, AK-47
$11
(3) ETS smoke/translucent 30 rd
$12 each
This message has been edited. Last edited by: policetruck,


Land Warfare
Veteran owned 07 FFL
LandWarfareNow@gmail.com
Instagram @land.warfare