My small (mom-and-pop) business consists of supplying carpet cleaners (competitor to Rug Doctor) to retail stores, mostly Ace Hardware and True Value Hardware, for rental to Do-It-Yourself customers in the east central Florida area, with additional locations available both south of us, down toward the Miami area, and also north and west, into the Florida panhandle.
In view of advancing age -- I'll be 82 in two weeks from the date of this post -- and health and limited mobility commensurate with that age, it is definitely time for me to retire, so I am offering this business for sale.
This is neither fly-by-night, nor a new start-up. This coming Wednesday, January 3, 2019, will mark the start of my twentieth year in this business. Most of my customers have been with me all of that time, although I have picked up a few new ones along the way.
This sale will include everything for a turnkey business: equipment, a stock of repair parts, specialty tools, maintenance records, delivery truck, bottling equipment for the cleaning products, goodwill with the customers, everything that would be needed to just continue the income right from the transfer of ownership.
Training, as necessary, for the equipment maintenance can be provided, and if desired I will stay on board for a limited time to facilitate a smooth transition.
It is normal for WTS ads here to list a price. There are a few factors that preclude this, including a requirement for a non-disclosure, non-compete agreement to be in place before releasing specific details, and also the fact that inventory and supply stocks vary. I have discussed this in an email exchange with Para and I have received a green light to place this ad without a specific price, for these reasons. I can say that the selling price will be in the low six figures, with the possibility of some creative terms for the sale.
If you are interested in this, contact me through the email address in my profile. I can answer preliminary questions of a general nature through email. The next step would be a face-to-face meeting for more details, and if interest continues at that point, we can execute the non-disclosure / non-compete agreement, and proceed from there. Forum member ArtieS will handle any legal details -- he is an attorney, specializing in business matters, and he is also familiar with many of the details of this business.
Below is a photo of a typical in-store setup for smaller locations. Busier locations have up to six sets of equipment.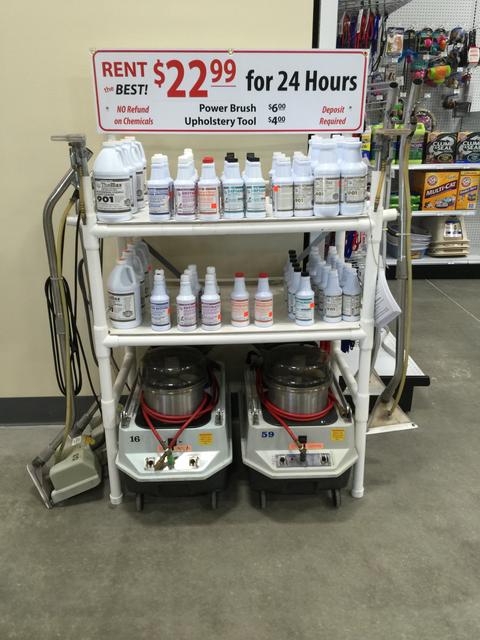 ---
הרחפת שלי מלאה בצלופחים