My dad is getting up in years and gave me some guns from his collection to sell.
Glock 27 .40 cal. Gen 4
. Comes with LaserLyte rear sight with red laser (needs batteries)(original rear sight included in the package), Advantage Arms .22 cal conversion kit (appears to be unused) and the following Lone Wolf replacement barrels: 40SW threaded, 357 Sig ported and one marked 40-9 that is also threaded. THe threaded barrels come with compensators. I can't say this was all unused because I do not know for sure, but the pictures show a gun and accessories that have not seen much use if any. Comes with the original 9 round magazine, 3 13 round .40cal magazines with xgrip mag adapters and 3 15 round 9mm magazines with xgrip mag adapters. Plastic Glock box with mag loader, test fired cases and instruction/safety manual. No pistol lock. $1000 for all.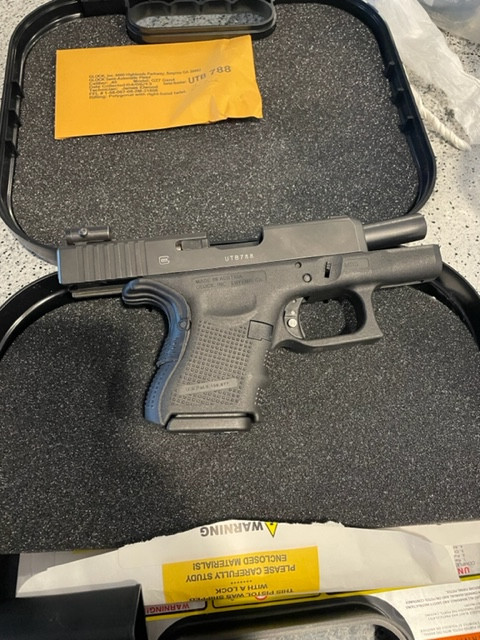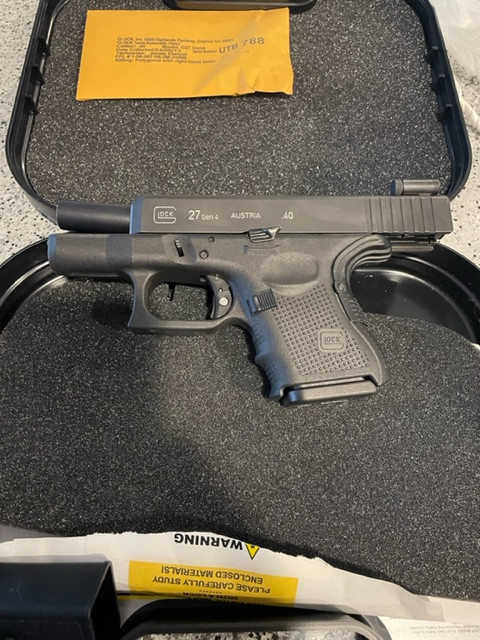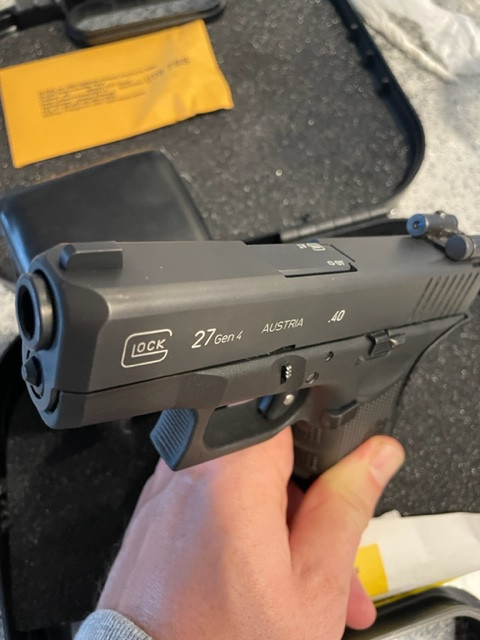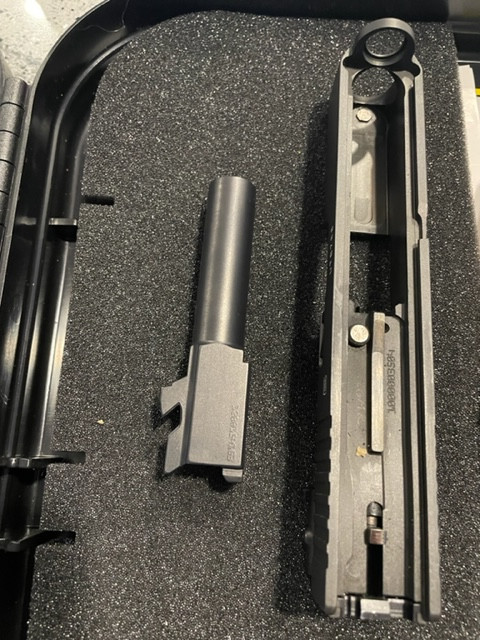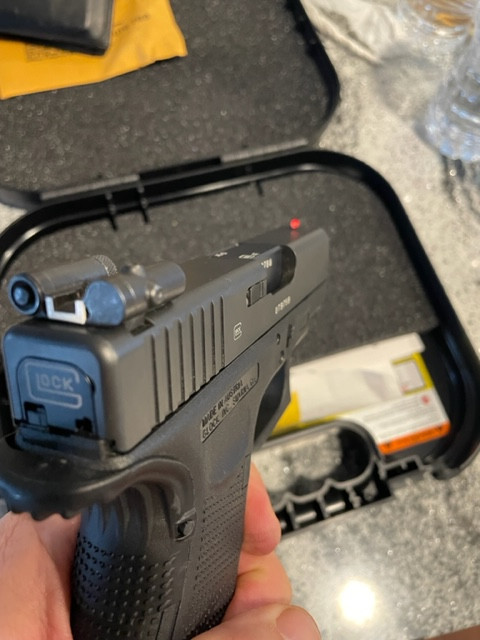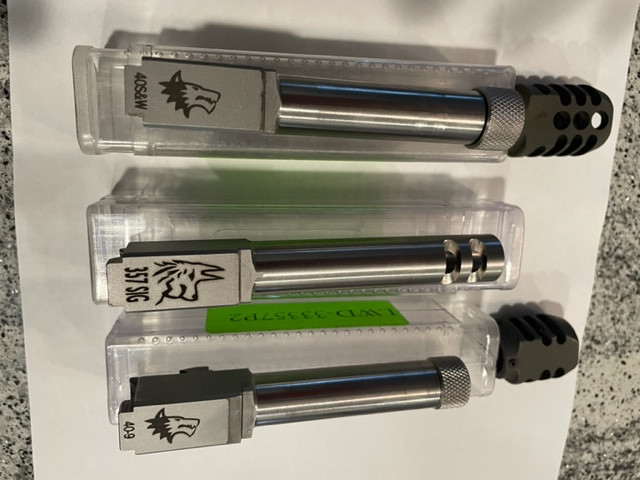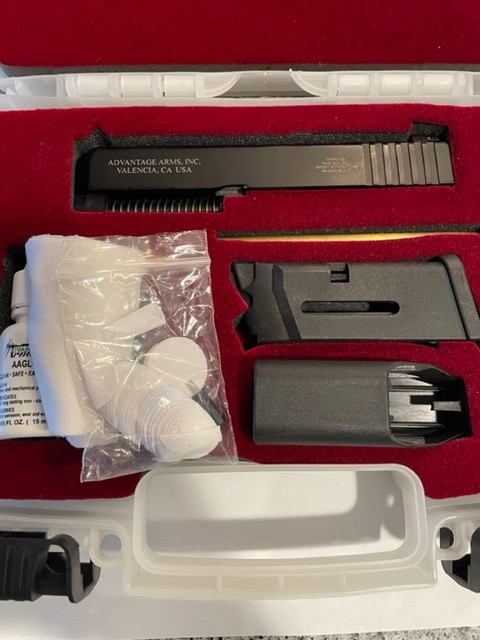 Sig Mosquito 22
. Comes with 1 magazine and a Sig STS 081 4MOA red dot sight with mount. No box or anything that came with it. All I have is the gun and red dot. Round count unknown but appears to be very low. $300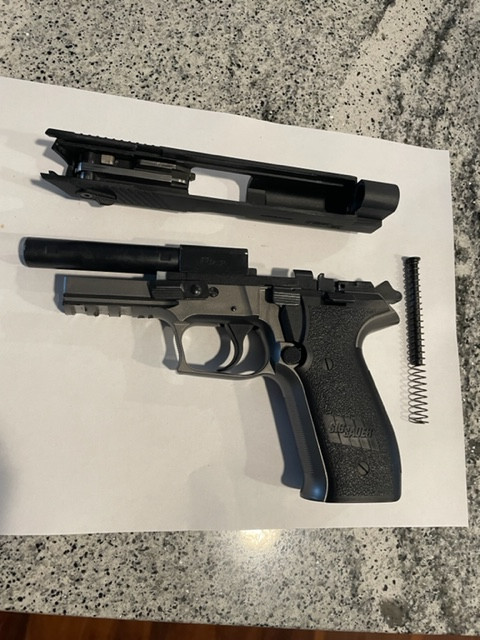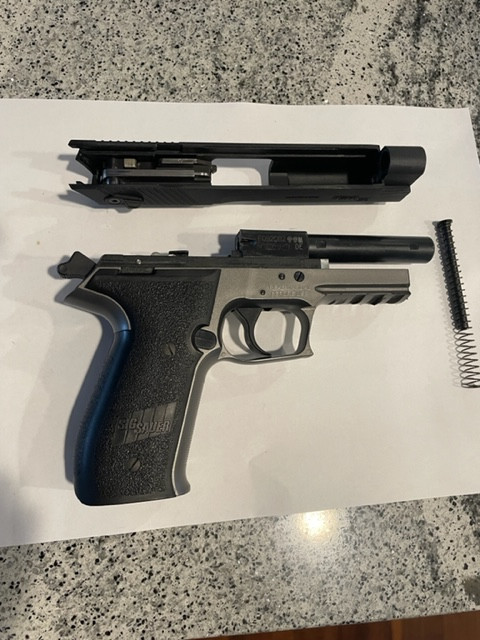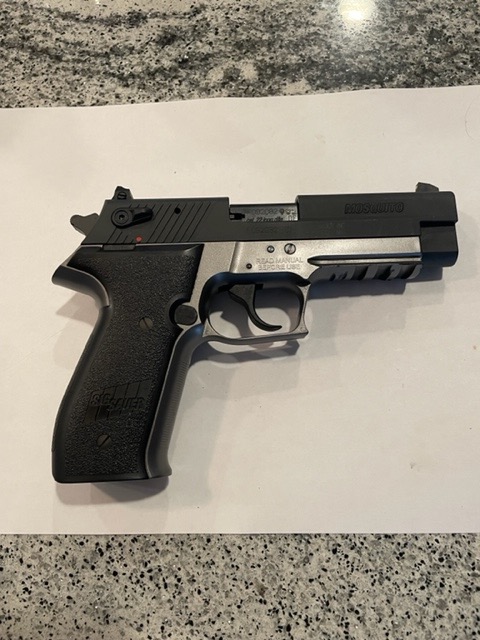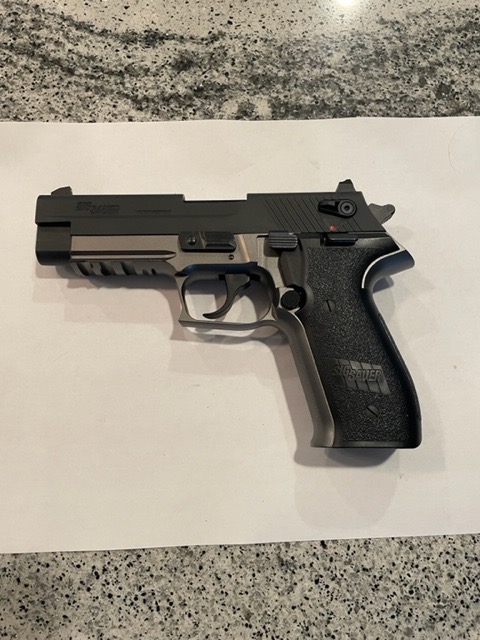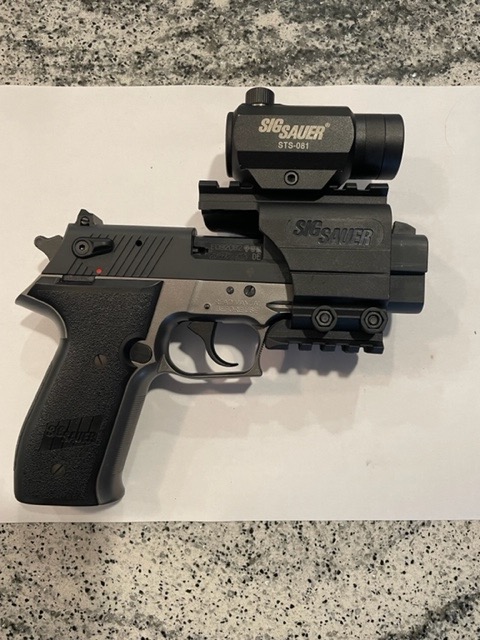 SOLD
S&W 351C .22 WMR
7 shot revolver. Comes with original S&W cardboard box, test fire case and instruction manual. Low but undetermined round count.
$400
SOLD
SOLD
Glock 34 Gen 3 9mm
. Comes with adjustable rear white U sight and red fiber optic front sight. 2 17rd magazines, Glock plastic box that may or not be original to the gun. Box has envelope with instruction and safety manual but no other accessories are in the box. Round count is unknown. My father never fired it but he acquired it from a private seller. Barrel does not appear to have much wear.
$475
.
SOLD
Glock 17 Gen 4 9mm
. $450 This one is from my own collection. I bought it new and have not put a single round through it. Comes with the original box and everything that came in it. Comes with 2 17 round magazines. I have 9 extra Glock 17 rd magazines (also unused) available for $25 each. Buyer of the gun will have first crack at the mags. Will sell separately if buyer doesn't want them.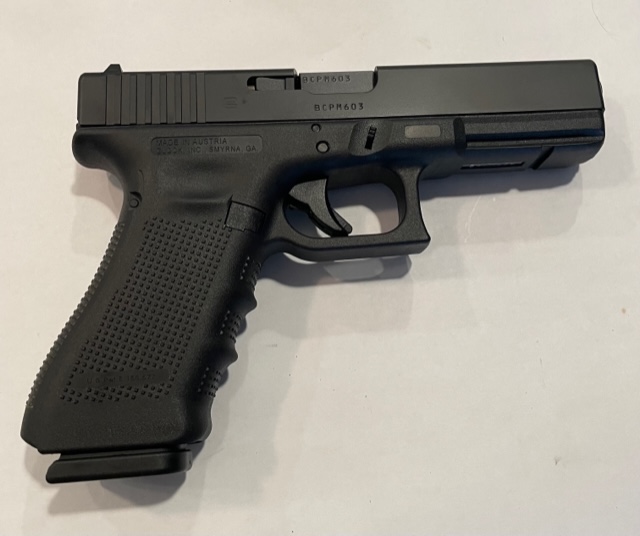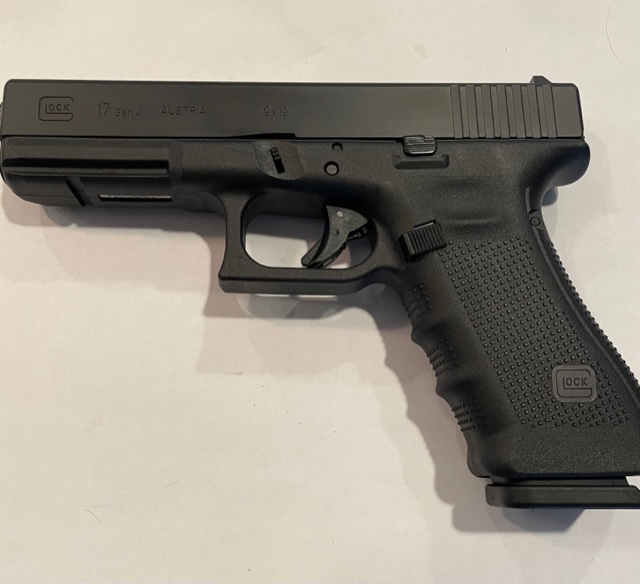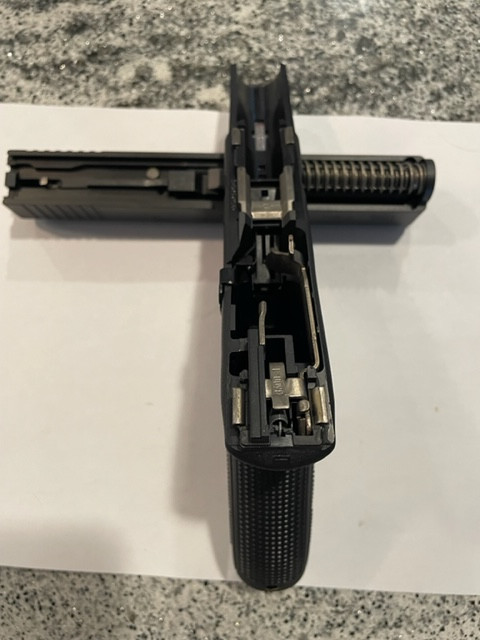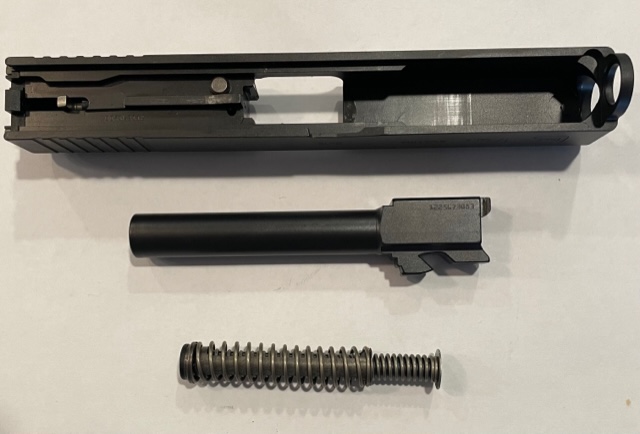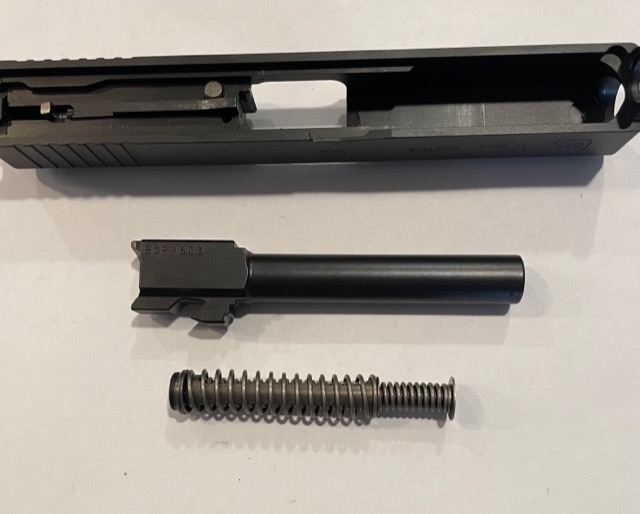 Prices include shipping from my FFL to yours.
Known members in good standing may use pretty much any payment method. For all others, I may require USPS money order or cash.
If you email me, please also drop me a note here to let me know as I don't always check this email frequently.
Thanks!
This message has been edited. Last edited by: ChicagoSigMan,