I bought this handgun on this board maybe 4 or so years ago. It has been shot very infrequently so I have decided to sell it. It comes with the factory outer box, the gray plastic inner box, four 12 round mags, the original instruction booklet, and some parts that were shipped to me when I originally bought it, marked as follows:
34224785 - Firing pin positioning pin
34260100 - Decocker
34225250 - ?
1201257 - P229 357 grip screws
34260120 - Slide catch lever
34225340 - ?
34224317 - ?
34224783 - Firing pin pos pin
3 assorted springs
How about $625.00 shipped to your FFL priority mail? It's in excellent condition.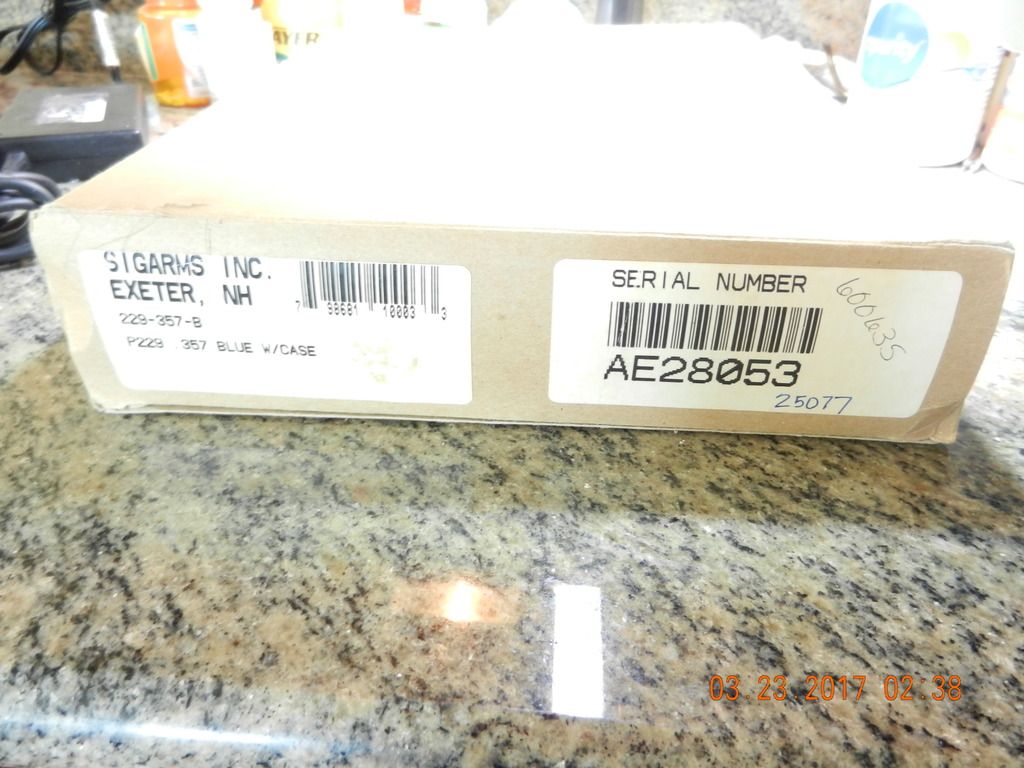 [EMAIL]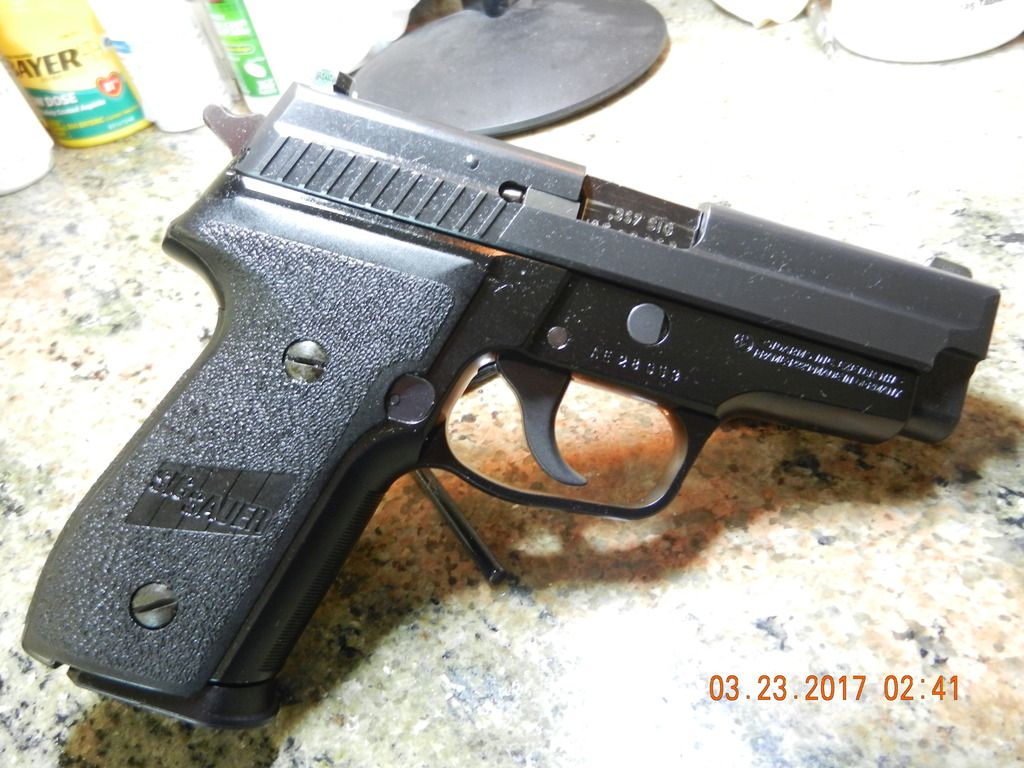 [/EMAIL]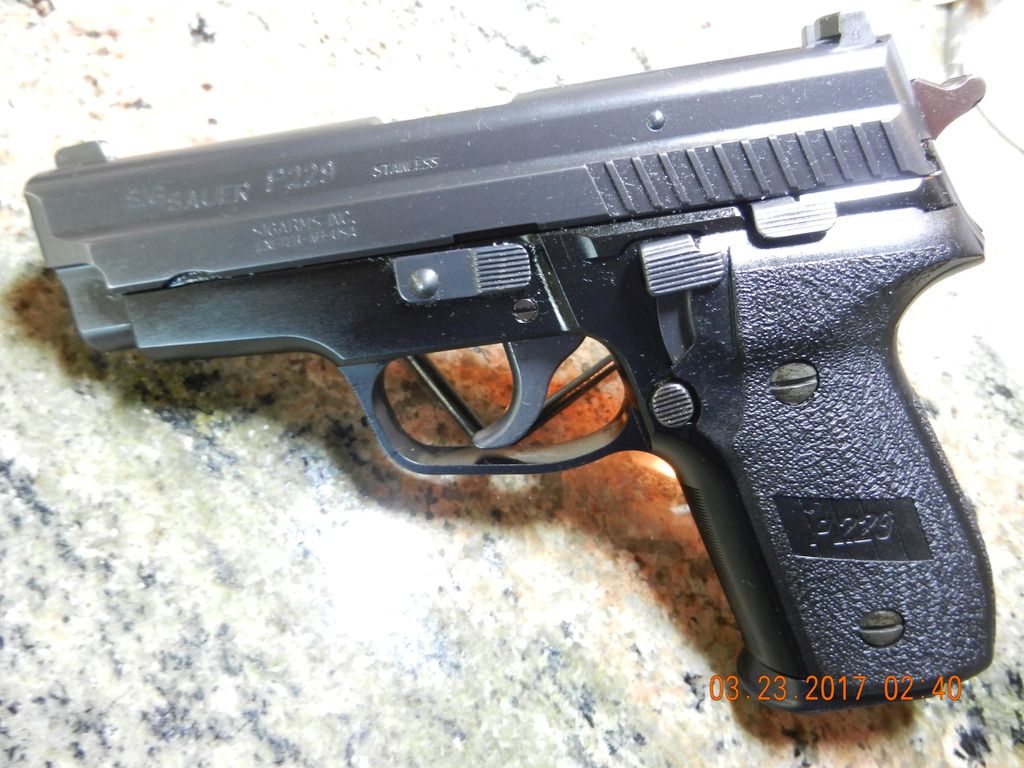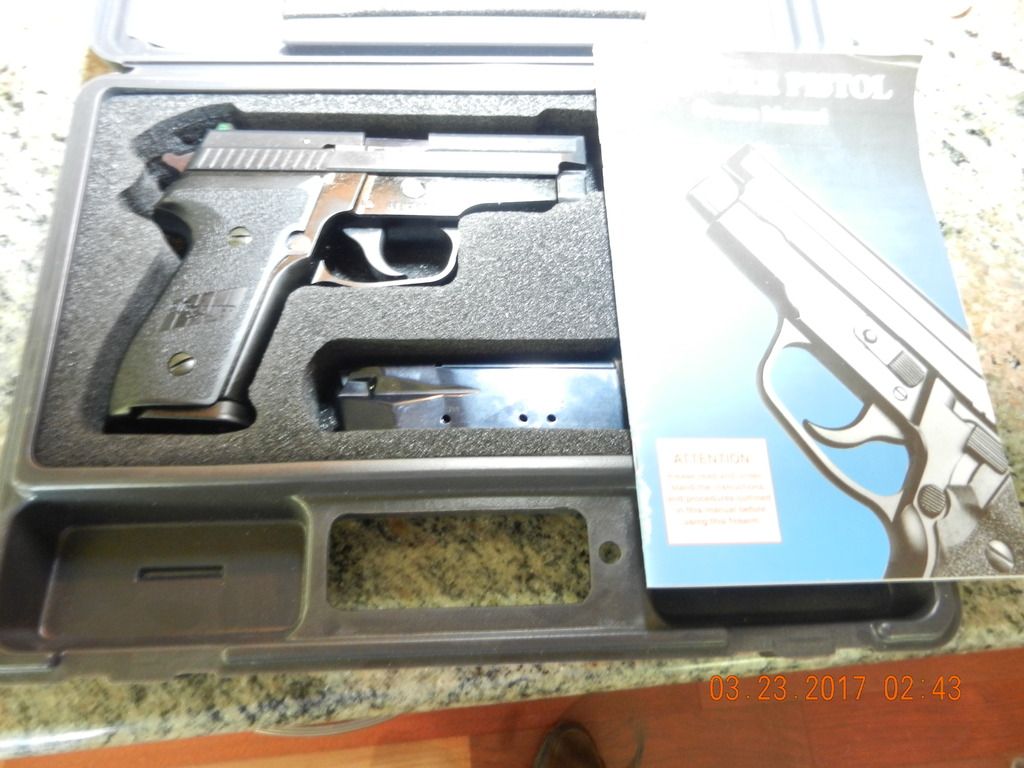 This message has been edited. Last edited by: Paul12644,


Never bring a pistol to a rifle fight.